10 Must See Halloween Movies to Get You in the Spooky Season Spirit
Hang on for a minute...we're trying to find some more stories you might like.
With Halloween creeping around the corner, students are getting into the spooky spirit. People are carving pumpkins, getting candy, and buying costumes, but Halloween has more in store for us than just that. If you like to sit back, relax, and watch movies, check out this list of 10 great Halloween movies to get into the Halloween spirit.
"Hocus Pocus" — (PG)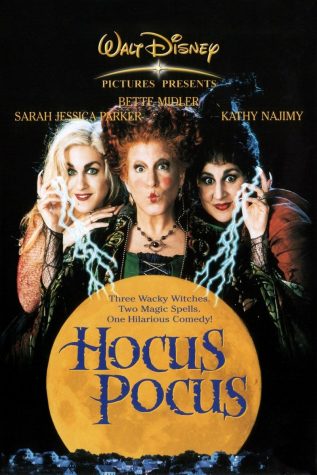 Rotten Tomatoes rating: 30%
IMDb rating: 6.8/10
300 years ago, three witches known as the Sanderson sisters were killed for practicing witchcraft. On Halloween in 1993, siblings Max and Dani explore an abandoned house with their new friend Allison in the town of Salem, Massachusetts. Max lights a candle cursed by the witches, bringing them back to life. The sisters are back for one night with the goal to attain immortal life while Max, Dani, and Allison must stop them.   
"Beetlejuice" — (PG)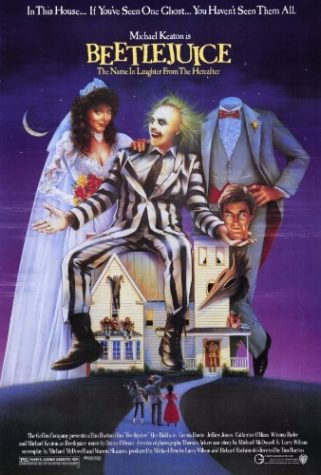 Rotten Tomatoes rating: 83%
IMDb rating: 7.5/10
This 1998 movie directed by Tim Burton casts Alec Baldwin and Geena Davis as husband and wife who die in a car accident. They end up stuck in their home haunting a mom and daughter in attempts to scare them away. When their attempts turn unsuccessful, they look to another ghost, Beetlejuice, for help.
"Monster House" — (PG)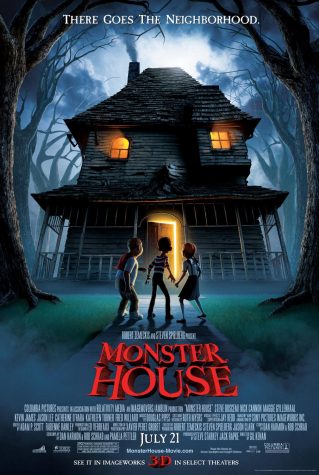 Rotten Tomatoes rating: 74%
IMDb rating: 6.6/10
Teens DJ, Chowder, and Jenny find that their neighbor Nebbercracker's house is a living monster. When Nebbercracker has a heart attack, they must figure out how to stop the house from destroying everyone who comes near it. The problem is, the only way to do it is to go inside. They must stop the house before Halloween, or kids trick-or-treating will be eaten alive.
"Coraline" — (PG)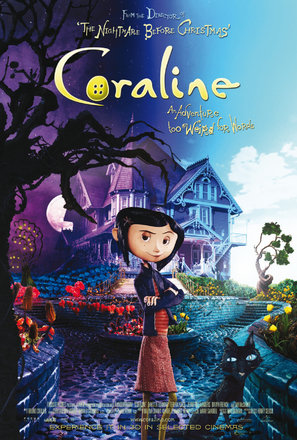 Rotten Tomatoes rating: 90%
IMDb rating: 7.7/10
Coraline Jones moves into a new house and discovers a secret door, unaware of the disturbing secrets behind it. Behind it is an alternate world that is almost identical to her life, but better. Her other mother, who, like everyone else, has buttons for eyes, invites Coraline to stay with them forever. If she wants to stay, she has to let her mother sew buttons onto her eyes as well. Coraline soon realizes that her parallel family wants to trap her there and she must do everything in her power to escape.
"Poltergeist" — (PG)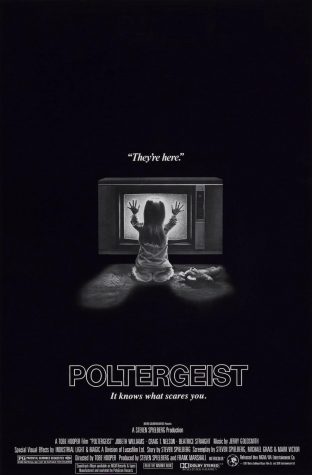 Rotten Tomatoes rating: 86%
IMDb rating: 7.4/10
Ghosts begin to communicate with the Freelings, an ordinary California family. The ghosts start out playful and friendly, but then there is an unexpected turn and they become a threat. Five-year-old Carol Ann goes missing and that's when Mr. and Mrs. Freeling must turn to a parapsychologist and an exorcist to help them get her back.
"The Shining" — (R)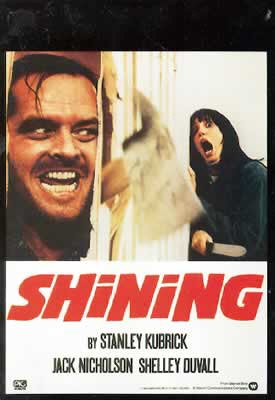 Rotten Tomatoes rating: 86%
IMDb rating: 8.4/10
In the classic 1980 thriller, writer Jack Torrance and his family set out to the Overlook Hotel in hopes of reversing his writer's block. Little did they know of the sinister secrets the hotel possessed. Jack turns violent while his son tries to tell the people on the outside about the strange events going on in the hotel through his special talent, the "shining."
"The Houses October Built" — (NR)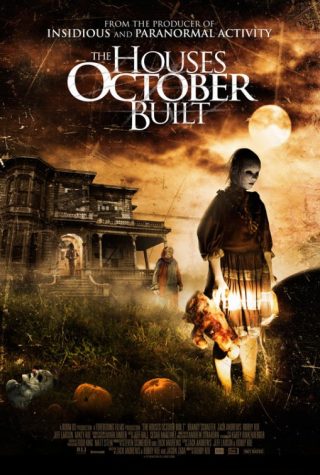 Rotten Tomatoes rating: 50%
IMDb rating: 5.2/10
Five friends set off on an adventure in an RV to find the best haunted house. Tired of fake blood and masks, they are looking for the real scares. When their search seems to reach a dead end, disturbing things begin to happen and it is obvious that the haunt they are looking for has found them instead.
"A Quiet Place" — (PG-13)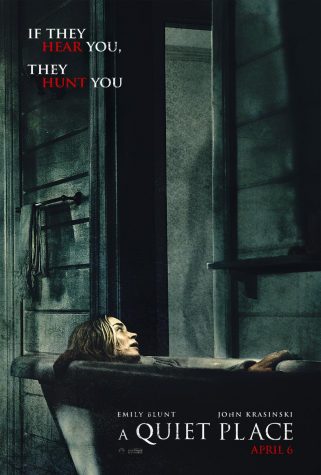 Rotten Tomatoes rating: 95%
IMDb rating: 7.6/10
Starring celebrity couple Emily Blunt and John Krasinski, two parents with their three kids try to survive in a silent post-apocalyptic world. Staying silent for them is crucial, due to the ravenous monsters that hunt on sound. Watch this family do their best to survive as they live off of walking on sand, sign language, and remaining as silent as possible.
The Terrifier — (NR)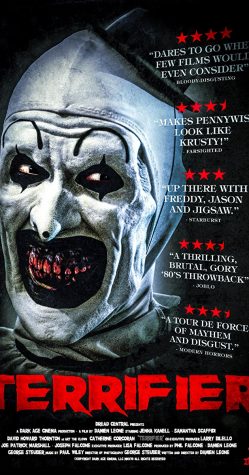 Rotten Tomatoes rating: 71%
IMDb rating: 5.7/10
The Terrifier is set on Halloween and follows three women being terrorized by a disturbing clown. His unknown reason behind his goal to kill them and anyone else in his way makes this movie truly suspenseful.
Halloween — (R)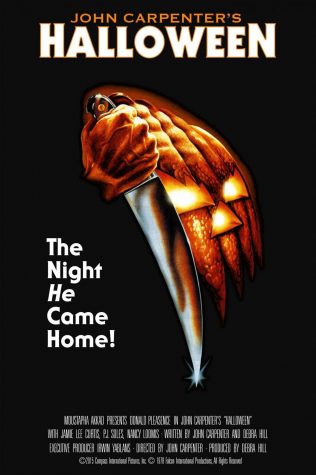 Rotten Tomatoes rating: 95%
IMDb rating: 7.8/10
It's Halloween 1963 and six-year-old Michael Myers murders his fifteen-year-old sister and is institutionalized. Fifteen years later, the night before Halloween, he escapes. He returns home to Haddonfield, and it's up to the police and his psychiatrist Dr. Loomis to stop him before he strikes again.
What's your favorite Halloween movie? Leave it in the comments below.
About the Writer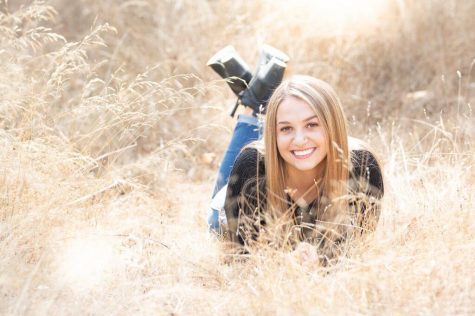 Nicole Finley, Staff Reporter
Nicole Finley is a senior at La Salle. She enjoys coaching swim team and teaching swim lessons during the summer. In her free time she likes to spend time...