#1 Varsity Boys Soccer Team Heads Into League Looking to "Win It All"
As they head into their second league game, the varsity boys soccer team has achieved a #1 ranking in the 5A Northwest Oregon Conference, as well as in the entire state.
The Falcons won 3-0 against Hillsboro, one of their top competitors, last night in their first league game of the season, moving to 7-0-1 overall. 
"The boys played really well and controlled the game the entire time," said senior co-captain Brendan Dexter. "The team is really starting to get together and play as one."
After making it to the state semifinals in each of the last two years, the team hopes to win both the league title and the state championship this year. 
"We have a big chance to win the title this year, but we also have a big target on our back," said sophomore Noa Taylor. "We need to step up to our opposition and show them why we deserve to win."
Head coach Seth Altshuler is confident in the team, their hard work, and how they are playing.
"We want them to understand the composure that you need, and the consistency that you need, but our goal [is to] win it all, no question," said Coach Altshuler.
On September 11, the team tied 3-3 in a home game versus Corvallis, which is currently ranked #2. That game "had the feel of a playoff atmosphere," said senior Justin North, the team's other captain.
With two players having scored at least six goals each throughout the season (sophomore Noa Taylor and junior Luke Strange), and three players having at least three assists each (sophomore Noa Taylor and juniors Luke Strange and Logan Warner), the team is stacked with talent. 
"We've got a lot of guys who are dangerous… so I think teams have a really tough time figuring out who to mark," said Coach Altshuler.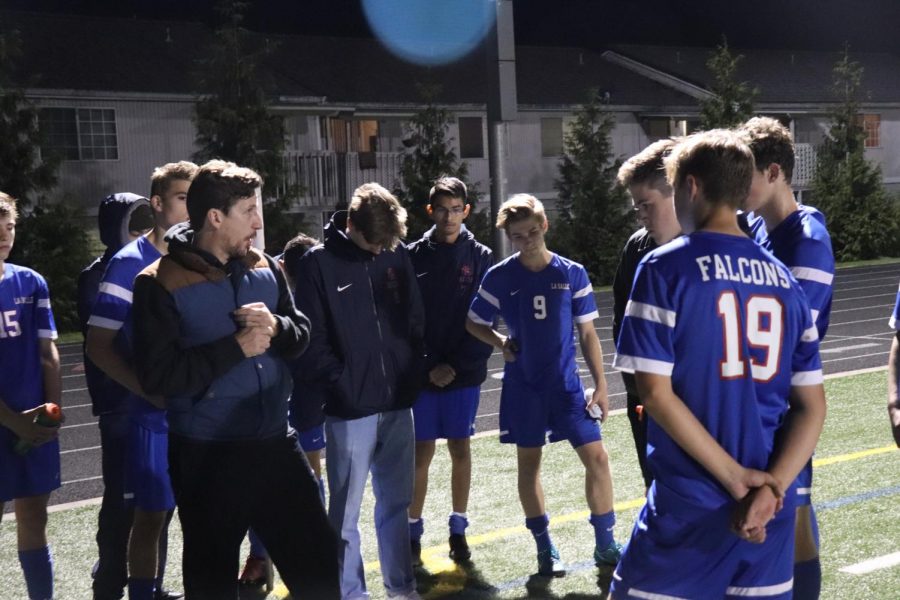 One of the biggest challenges for the team this year has been dealing with injuries, which are "an inevitable part of playing," said Coach Altshuler. "One of the things that we've really been proud of is that even with the injuries that we've had, it hasn't affected our record… the next guy has stepped up."
Several underclassmen have shown great potential and capability, including Mizael Harris, who is the only freshman on the varsity team.
"[Mizael] got moved up to the varsity team and has even been starting some games for us and playing really well," said Brendan.
Sophomores Noa Taylor and Wade Nichols have also made a big contribution to the team this year. Noa scored two goals in the game against Hillsboro and Wade scored one goal in the game against Corvallis.
Coach Altshuler said, "It's pretty rare that we have sophomores that make such an impact as Noa and Wade have."
Their next game is tomorrow, Oct. 4 at home versus #16 Putnam at 7pm. The team also has another home game next Tuesday, Oct. 9 versus #12 Wilsonville at 7pm.