Say Hello to the New Teachers and Staff for the 2018–2019 School Year
With the start of the new school year, La Salle has welcomed six new members to our community. The Falconer interviewed each of the new teachers to learn more about them and find out what their role will be this year.
Ms. Grossi — German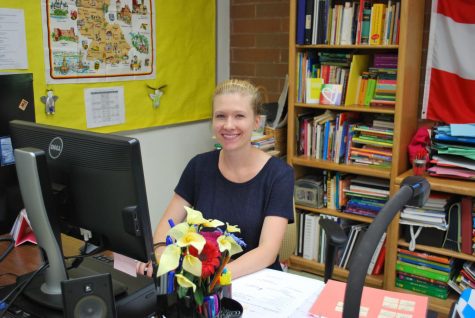 Our new German teacher, Ms. Grossi, is excited to be a member of the La Salle community and hopes to build a "rich program." She will be teaching German classes 1-4 this year. Ms. Grossi decided to come to La Salle because she liked the "welcoming community" and "felt at home" here.
Ms. Grossi has been teaching for a total of six years. One of those years, she taught online through Middlebury Interactive Languages. She earned her degree in German from Western Washington University, and then continued onto Concordia University for her Masters degree. 
She grew up around German, as her family is Austrian, and she says that her favorite part about teaching a language is educating students on new cultures and other ways of communicating.
A piece of advice she offers to students taking her class is to remember that "it takes five to eight years to become fluent in a language." She also reminds her students, "Don't be afraid to make mistakes or take risks."
When she is not teaching, she enjoys spending time with her two babies, watching and playing soccer, and traveling. Ms. Grossi is also currently learning Italian.
Mr. Kain — Science
Mr. Kain, a 2011 La Salle graduate, is enthusiastic about being back in our community teaching Anatomy & Physiology and Physical Science. He graduated from University of Portland with a degree in Biology.
Upon graduating, he spent a summer conducting research in a lab, which is where he identified that he enjoyed talking about what he discovered a lot more than doing the actual research. This is what inspired him to become a teacher.
Since then, he has taught at Kearns St. Ann School and Valley Catholic High School. When asked why he returned to La Salle, Mr. Kain answered without hesitation, "La Salle has always been my family, it just made sense."
Mr. Kain tells students, "I don't have the ability to read minds, so if you have any questions just ask." Outside of school, Mr. Kain enjoys hiking and playing soccer and basketball.
Ms. Hudson — Health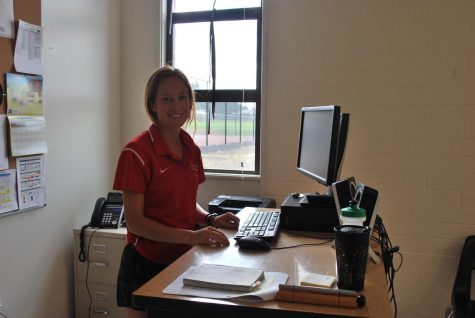 Going into her fourth year of teaching, Ms. Hudson has come to La Salle to teach Health 1 and 2, as well as assistant coaching the cross country team. Ms. Hudson majored in History at Yale and ran cross country and track and field.
Ms. Hudson made the switch from teaching elementary school to high school because she wanted to work with older students and teach particularly high school health, a topic she is "personally interested and invested in."
Teaching health is "almost like a life class… I'm really drawn to the concept of helping people take care of themselves in the best way possible so that then they can pursue whatever interests they have in their life."
Outside of school, Ms. Hudson enjoys reading, cooking, baking, taking her dog on hikes, and just spending as much time outside as possible.
Giving advice to her students, Ms. Hudson wants to remind them to keep an open mind and know that they can make any lifestyle change that they want to.
Mr. Banks — Religion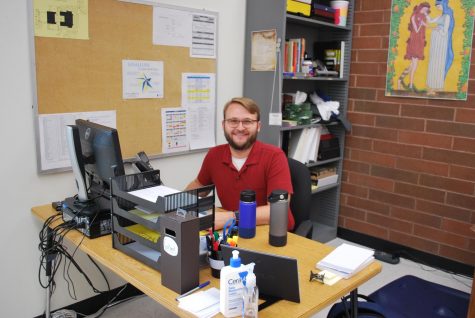 Returning to La Salle, Mr. Banks is excited to be teaching where he once attended school. Having graduated from La Salle in 2012, he then received his undergraduate degree from University of Portland. He then earned his Masters in Theology from the University of Notre Dame.
Mr. Banks previously taught in Ogden, Utah and has moved backed to Portland to continue teaching. This year, Mr. Banks is teaching Christology and Morality. "It's interesting coming to La Salle where other teachers teach the same classes, and trying to figure out how to collaborate with other teachers is a really cool experience," he said.
Mr. Banks is excited to meet and get to know his students, saying that "I'm excited to get to know the students of La Salle [because] they are the life of the school." He is also excited about the community because it "is really the thing that attracts me to La Salle."
Outside of school, Mr. Banks enjoys baking bread and his pen collection. "I love baking bread. [It is] really fun. Delicious fun. I [also] collect fountain pens… I always carry some kind of pen and then fill it with my own ink that I want to use on that given day."
Ms. Spanjer — History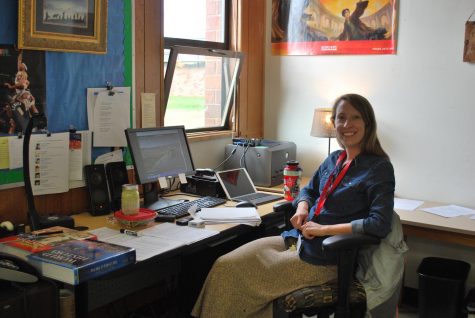 This year, Ms. Spanjer can be found in Room 138 teaching US History, World History I, and World History II. This will be Spanjer's first year teaching in a classroom. She has previously worked at Lewis and Clark Montessori Charter School as an assistant in a classroom. Last year, she student taught at Corbett High School.
She was inspired to come to La Salle by Mr. Swanson, who was actually her high school math teacher. Ms. Spanjer is "most excited to get to know the La Salle community; the kids, teachers, and parents."
Ms. Spanjer completed her undergraduate degree in Global Development Studies at Seattle Pacific University. Following that, she earned a Masters in Modern History from University of York in England. She also has a Masters of Arts in Teaching from George Fox University.  
When asked about why she chose to teach social studies she said, "It saddens me that social studies is often seen as the boring subject and I want to help fix that." A piece of advice she offers is, "At the end of the day, the thing I care about the most is respect for each other."
In her free time, Ms. Spanjer can be found reading, hiking, or rafting. She also enjoys playing with her two cats, seven hens, and one rooster.
Ms. Sewell — Math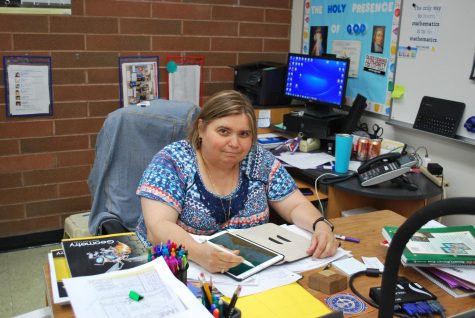 After 18 years of teaching, Ms. Sewell has found herself here at La Salle. Ms. Sewell is a graduate from the University of Portland with degrees in accounting, business computer systems, and a minor in art.
This year, Ms. Sewell is teaching five geometry classes, and also keeping statistics for the varsity football games. Her favorite part about La Salle is the community and she is excited to get involved. She stated that she "love[s] the energy of the community."
Ms. Sewell's high school math teacher had a big influence on her love for math. "Math helped make God concrete for me… I see God revealing himself in numbers, nature, and patterns."
Outside of school, Ms. Sewell enjoys spending her time gardening, hanging out with her friends, painting, and taking photos.
Ms. Sewell's best advice for her students is to "pay attention to [the] details because assessments come from the homework problems." She also strongly suggests asking questions sooner than later.