Meet Our Two New International Students
La Salle is welcoming two international students into our community this year. They both traveled more than 5,000 miles to Portland, and will be experiencing life as a student in America, here at La Salle. The Falconer interviewed them to find out more about where they come from, who they are, and what they are most excited about.
Anne Bandmann:
Reilly Nesen
Anne Bandmann is a junior from Braunschweig, Germany. She was born in Chicago and previously lived in Portland, but her family then moved to Germany when she was five. She is staying with family friends Lauren and Morgan Nebels for the next year.
Outside of school, Anne enjoys swimming and horseback riding. Anne is practicing with La Salle's cross country team while she is here. "It's good exercise and I like exercising," she said. "I wanted to try out something new."
She decided to study abroad because it would be a good opportunity "to learn the language better and to learn independence and be prepared for life after school." Her favorite class this year at La Salle is AP Chemistry.
At home, Anne takes 13 classes that last for less time than classes here at La Salle do. They remain in one classroom for the whole day, instead of switching classrooms. She said, "students are way more motivated [here]."
One of the things Anne is most excited to do is go to prom. She said that they do not have dances at Germany, so this will be her first one.
Anne said, "people are really happy and really open" here in the United States.
Felice Gaudin: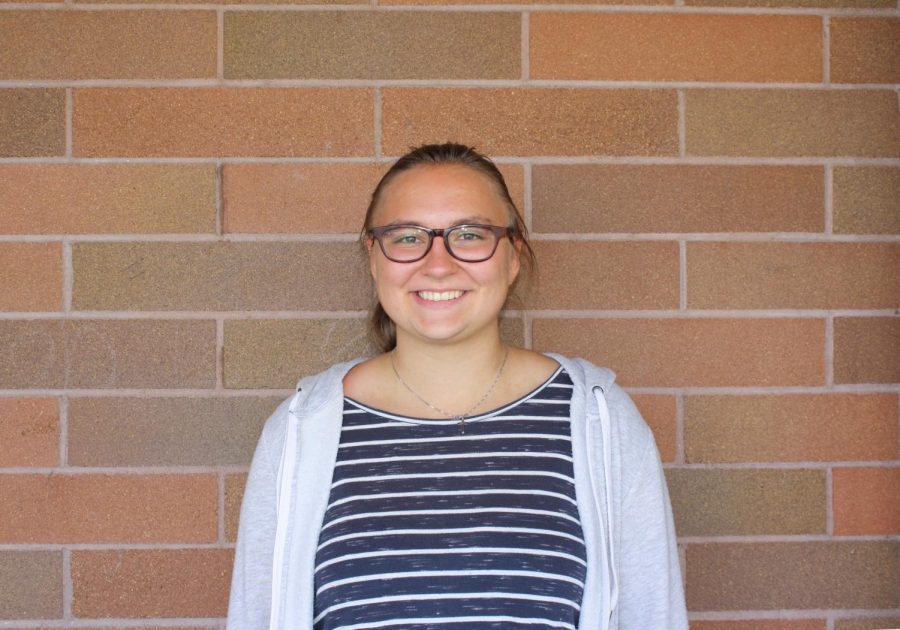 Reilly Nesen
Felice Gaudin is a junior from Zofingen, Switzerland. She is staying with her aunt and uncle while she is here in Portland for five months.
In her free time, Felice enjoys practicing judo and reading. She also actively participates in Jungschar, which is similar to a Catholic youth group. Felice has been involved in Jungschar since she was a young camper, and has advanced to be a camp leader.
"I'm very interested in other cultures," said Felice when asked why she decided to study abroad. "I find it very interesting how other people live."
Some of her close friends went through a similar experience, and she heard about it through her school. "All my life I was interested in just going away from home… [and experiencing] something new," she said.
Classes are different at La Salle because "students are more active in class" and people ask "[many] more questions here." Her favorite class this year at La Salle is Psychology.
Felice said, "I'm very excited to see all these things I only know from movies." For instance, she said that seeing a high school football player and a cheerleader was fascinating to her.
Her favorite thing about Portland is the accessibility to the beach, city, and forest.