Athlete of the Week: James Menor
Hang on for a minute...we're trying to find some more stories you might like.
James Menor is a sophomore who is dedicated to playing sports, staying on top of school work, and maintaining an active social life. He plays on both the varsity football and varsity track and field teams, and also played on the freshman basketball team last year.
He started playing football in the third grade, and has continued ever since because he loves the game. "I love football because you build a camaraderie with tons of people who love the game just like you," James said. "I love the excitement and rush it brings to me."
In track and field, he participates in the 100 meter dash, long jump, and the 4×100 relay.
As a high school athlete, it can be very difficult to keep up with both school work and sports, but James said that he's learned how to manage both.
"You [have to] make sure you dedicate time for both [school and sports]," James said. "So for my schedule I go to practice, then get home to finish my homework and then rinse and repeat."
James was on JV football his freshman year, but had opportunities to suit up for varsity. This year he has moved up to varsity full time.
"This experience has been different," he said. "Now I actually get to go and do stuff, and it's an important role to me… [getting] to build friendships with other people."
James stays motivated during games by knowing that there are people supporting him. He also believes sports are a good way to bring people together, saying that "[we] get to connect and be one family."
He is interested in playing college football, and hopes that he will get the opportunity to do so. James looks up to Marshawn Lynch, one of his biggest role models. "[He's a] very good player, [and I] look up to him and the way he plays," James said. "I like [his style] and try to mimic it through my work," he said.
If you're looking to start a new sport, or wanting to be successful, James has some helpful advice. "[You have to] put in the time, [and you have to] grind," James said. "Keep on grinding until you make it to the top."
About the Writer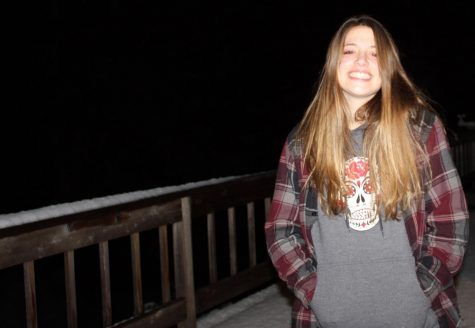 Maya Smith, Assistant Editor
Maya is a sophomore at La Salle. She is on the JV soccer and tennis teams. Outside of school, she loves listening to music, hanging out with friends and...