Four Apps That Will Improve Your Life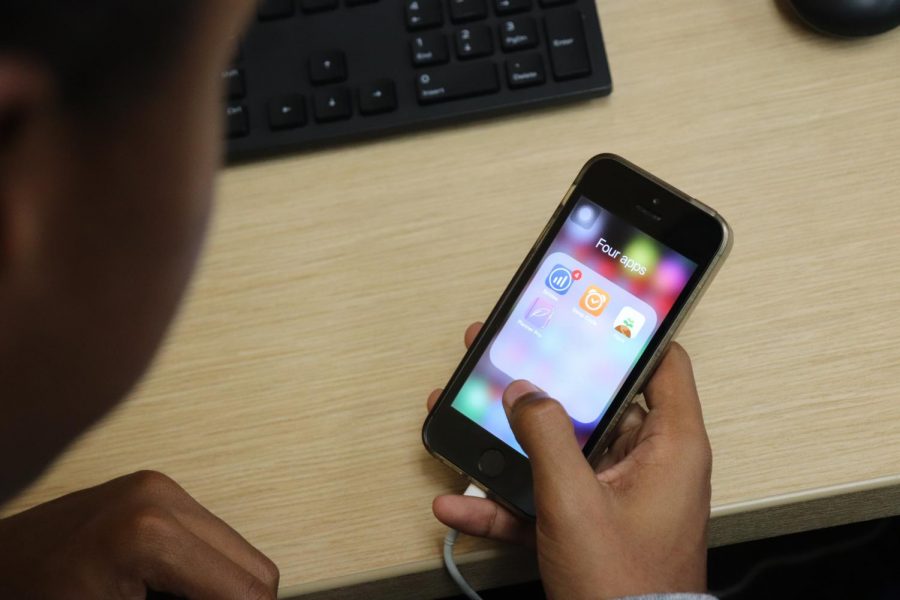 I can't count how many times my alarm has brutally woken me up and left me with a pounding headache. Or the amount of times that I have set a goal and have not been able to follow through with accomplishing it. If you struggle with waking up, reaching goals, focusing, or planning, then these four apps will help improve not only your time management but also your life.
Health/Fitness: Sleep Cycle Alarm Clock – An app that will revolutionize your wake up: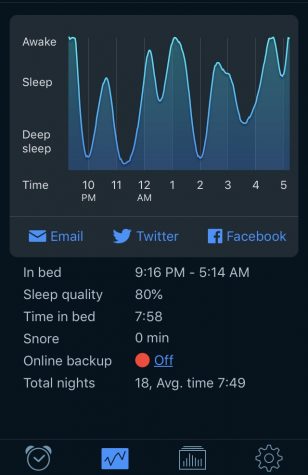 Rating/Reviews: 4.7/5 out of 118,600 reviews, #47 in health and fitness (at time of review)
The Sleep Cycle Alarm Clock provides an easy fix to a problem that has been considered by many as unfixable: waking up tired.
While sleeping, we drift in and out of phases ranging from light sleep to deep sleep, and we make distinct movements based on the phase of sleep we are in. The Sleep Cycle Alarm Clock uses the microphones in your phone to monitor your movements during the night, and it wakes you up while in light sleep, allowing you to feel like you are waking up more naturally.
Before going to bed the app prompts you to set a window of 30 minutes—the app has options ranging from 10 minutes to 90 minutes—and it guarantees to wake you up while you are in your lightest sleep during that window of time.
The app also features four sounds: Morning Mist, Forest Glade, Sunrise, and Warm Breeze, which sound just as relaxing as their names would suggest. In addition, for backup, a vibration alarm is included.
The Sleep Cycle Alarm Clock will revolutionize your life by waking you up in your lightest sleep, leaving you opening your eyes refreshed and energized. I was skeptical at first, but after using it I can't imagine a world where I spend seven hours sleeping only to wake up feeling worse than I did when I went to bed.
Goal setting/Habit tracking: Strides – A way to finally accomplish that one goal:
Rating/Reviews: 4.8/5 out of 2,000 reviews, #193 in productivity (at time of review)
Strides is an app that promises to keep you organized and on track by serving as your own personal motivator as well as a place to journal your thoughts and feelings regarding your goals.
Strides is categorized as a habit tracker, but in reality it is a "SMART" (SMART stands for Specific, Measurable, Attainable, Relevant, and Time-Bound) goal tracker. The app features three different kinds of tracking, the first being a habit tracker which can help you start new good habits and quit bad ones. The second allows you to set a number target where you can then track the value of that number, and the third helps you complete a project on time by including milestones to help you get there.
The design is streamlined and is very easy to understand, with a dashboard that allows you to view all of your goals and habits in one place. This app not only allows anyone to set goals, but actually follow through with them.
Personally, this app helps me tremendously in making habits and setting goals, and I couldn't recommend it more.
Focus: Flora – Focus made easy: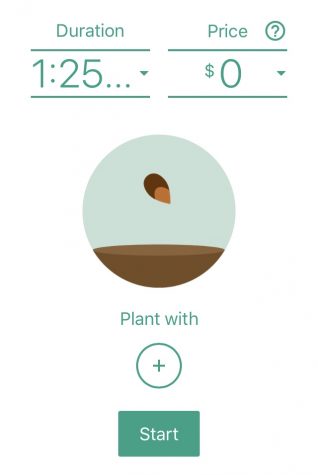 Rating/Reviews: 4.6/5 out of 6,900 reviews, #90 in productivity (at time of review)
Flora helps you focus in the midst of possibly the largest distraction of all time: your phone. After creating an account or signing in through Facebook, the app asks you how long you would like to focus for. After committing to a time—anywhere between 5 and 180 minutes—a seed is planted.
Throughout the duration of the timer the seed grows into a plant, which can be stored in your garden. If you leave the app for a second you will be prompted to return, and if you don't your tree will die.
This helps you to focus on things other than your phone, nullifying the distraction that your phone is.
There are two unique features that separate this app from the rest, the ability to plant trees with friends and to plant trees in the real world. You can plant trees with friends by connecting with 'partners' and sharing a passcode which will prompt you and your friends to put your phones away and focus on the task at hand.
If you want, you can also connect your PayPal account (Apple Pay and traditional credit/debit cards also work) with Flora in order to assign a value of money to your focus session and plant a tree in the real world.
Flora offers a creative solution to distracting smartphones, and leaves you with a good feeling of helping the environment.
Organization: Planner Pro – Daily Calendar – Organization for anyone: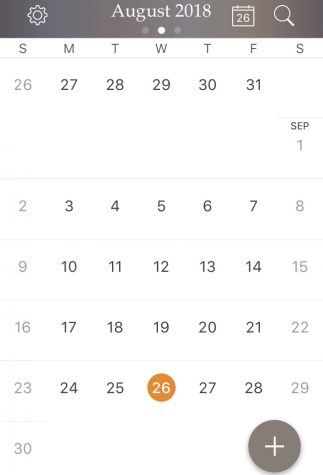 Rating/Reviews: 4.4/5 out of 3,100 reviews, #83 in productivity (at time of review)
Planner Pro combines the conventional functions of a calendar with the note-taking capabilities of a notebook, as well as includes an intuitive reminder system that reminds you of tasks that you have added to your calendar.
The app effectively captures three apps traditionally offered by Apple: Reminders, Calendar, and Notes. Your existing calendar settings will automatically sync with the app making the transition to Planner Pro easy.
Planner Pro manages to combine all of this in a simple format that is easy on the eyes as well as the mind. Separating this app from the rest is its simplicity, helping you to stay organized and on top of things, and also encouraging you to get ahead on your tasks.
About the Writer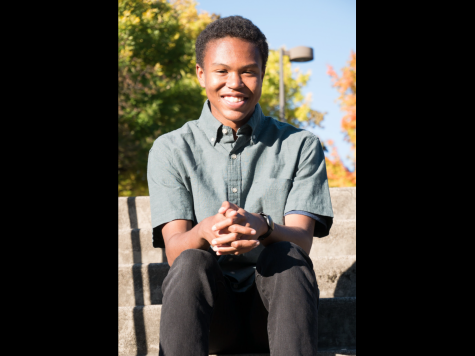 Nehemiah Jackson, Assistant Editor
Nehemiah is a senior at La Salle who loves playing soccer and the color green. In the summer you will most likely find Nehemiah working with kids in a...