Shak's Last Summer Playlist
Hang on for a minute...we're trying to find some more stories you might like.
The following article includes music containing explicit content.
As the school year comes to a close and students and teachers anxiously pursue the academic finish line that lays before us, the hottest months of the year have decided not to wait. As the days get warmer and longer and the outdoors becomes increasingly more inviting, to say that summer is on the horizon is almost an understatement; we are ready and excited to finish our studies and begin the fun.
With summer comes memories of years past, hopes for the future, and a chance to freely live our present days in the sun. And the best way to live those moments is with some great summer music.
From tropical beats to wavy lyrics, smooth instrumentals to the classic twang of the American bayou, music has the power to turn your good summer times into great summer times. Whether it's surfing with Gus Dapperton, skateboarding with Chance The Rapper, taking a back road with Zac Brown Band, rockin' out with Post Malone, or just sitting and chilling with Frank Ocean, music provides the soundtrack to your life.    
In that spirit, here are ten songs that you will definitely want to add to your summer playlist while you wait for the school year to finish.
Wamkelekile – by Hot Water
If you have ever dreamed of being on a safari, or are going on one this summer, Hot Water's "Wamkelekile" is a must listen.
Cold War (Stripped) – by Cautious Clay
A soulful acoustic version of a powerfully experimental new-wave R&B song, Cautious Clay's "Cold War (Stripped)" is a song for the summer night riders, whether that be 3 am drives with friends or simply pulling an all-nighter by yourself.
Slide – by Calvin Harris, Frank Ocean, and Migos
A song that is both quirky and subtly retro, Harris's "Slide" brings the best out of Frank Ocean and Migos, delivering a fun record that is best played while strolling through the hills.
Prune, You Talk Funny – by Gus Dapperton
Definitely the funkiest song on this list, "Prune, You Talk Funny" is an Andersonian jangle pop dream: psychedelic guitars over 60's drum patterns makes it an indie anti-pop masterpiece, and a perfect summer dance song.
I. Pink Toes – by Childish Gambino and Jhene Aiko
Tropical and extravagant, "Pink Toes" by music legend Donald Glover will either leave you crying or laughing, depending on whether or not you're by the beach when you listen to it.
92 Explorer – by Post Malone
While Post Malone may be a rapper, his music certainly transcends the genre; "92 Explorer" is a perfect example of a place where Posty's rock tendancies come out. A perfect song for any party you may be throwing.
So Good – by B.o.B
"I see us on a beach down in Mexico" sings B.o.B on this track, speaking of travelling the world with class and finesse. The perfect song for your travels this summer, especially if you're doing so by plane.
Castaway – by Zac Brown Band
And if B.o.B can get you there, Zac Brown's "Castaway" will keep you there. Hearkening back the days of Jimmy Buffet, Brown sings of faraway islands and ice cold drinks, perfect for a hot summer day.
Springsteen – by Eric Church
For those of us leaving home for college this summer, Church's "Springsteen" is the perfect song. "Funny how a melody sounds like a memory" Church sings over mellow country instrumentals, leaving you hopeful and hopeless all at once.
Blessings – by Chance The Rapper, Ty Dolla $ign, Anderson .Paak, BJ The Chicago Kid, and Raury
Finally, a classic: Chance's "Blessings". The poster child for summer youth since the releases of his early mixtapes, Chance continues to impress and spread summer love and feelings through his songs. Listen to this live version, and though the track is more than a year old, make sure to add it to your playlist this summer.
***
What did you think of this selection? What songs are in your summer playlist? Let us know in the comments below.
About the Writer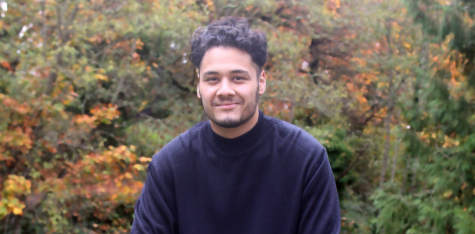 Shak Saidjanov, Editor
Shak is a senior at La Salle, where he played varsity football. In his free time Shak enjoys trout fishing and writing, as well as listening to a copious...