La Salle's Health Teacher and Tennis Coach Mr. Devenney Retires After 31 Years of Teaching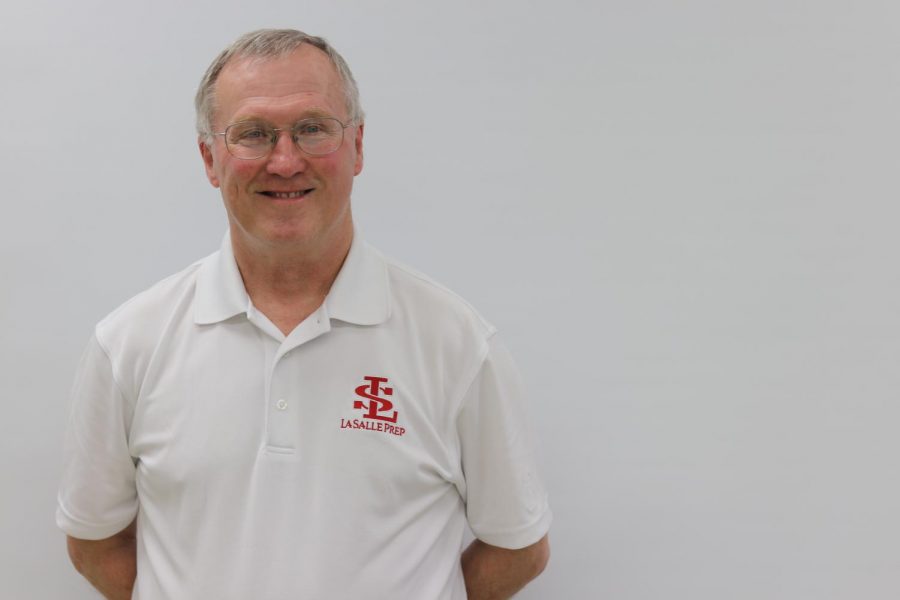 After 31 years of teaching, Mike Devenney is retiring. During his last 13 years at La Salle, Mr. Devenney has made a huge impact on the health department, as well as the boys and girls tennis teams.
"He has a very generous, giving disposition. He is a great example of the idea of enter to learn and leave to serve," Principal Andrew Kuffner said.
He currently is the only teacher at La Salle who is guaranteed to teach every single student because each student is required to take his Health ll class during their sophomore year.
Mr. Devenney is seen as "selfless", "community-minded", and "multi talented", according to other faculty at La Salle.
Originally a Catholic priest of the Paulists, Mr. Devenney found his love for teaching while working on campus ministries and high schools. He left the priesthood to get married to his wife, but continued educating students.
Mr. Devenney's teaching career began in Santa Claus, Indiana. After teaching there for three years, he moved to different campus ministries including in Clemson, South Carolina, the University of Tennessee, and the University of Texas.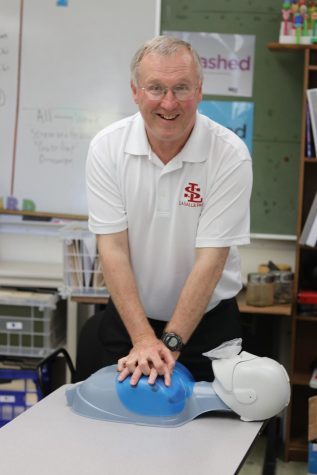 He has also worked with the Red Cross and Americorps, which is a national volunteer organization. Before he came to La Salle, he taught volunteers who work with kids how to teach first aid and CPR. Mr. Devenney also had worked with eighth graders at risk of dropping out of school because of drug involvement.  
Mr. Devenney was first called to Portland to be on a committee to write the Health curriculum that Catholic schools would have to follow. He then started going to different Catholic high schools as a guest speaker. When La Salle was looking for someone with a health and safety background, curriculum writing experience, and a new tennis coach, Mr. Devenney was the perfect person for the job.
"I wound up here because of my education background," Mr. Devenney said.
What Mr. Devenney will miss most from La Salle is the faculty. He said, "It's been really fun. When you go to college, you're going to meet professors that are not nearly as talented as the people here."
Once Mr. Devenney retires, he plans on staying very busy. He says his wife is his business manager who keeps him organized during this big shift in his life.
Since Mr. Devenney was a lifeguard in high school and college, he wants to get recertified as a lifeguard to teach adults to swim. "There [are] so many adults who don't know how to swim and don't want to go to classes because they don't want to be taught by some snotty-nosed teenager," he said with a laugh.
He also wants to get more involved in his storytelling group. "I am going to be helping people," he said, "who are trying to learn how to write and tell stories that are really close to their hearts without crying."
Mr. Kuffner said, "Much of Mr. Devenney's experience revolves around his stories… The power of storytelling and teaching life lessons through stories is a strength of his."
Mr. Devenney likes to give advice through his stories to high school students. "If 10 years from now you forget the Pythagorean Theorem, you will be okay. But if you don't have the life skills to deal with issues in college, you're in trouble," he said laughing. "My goal in health class is to have kids walk away feeling prepared. Do they know absolutely everything about drugs? Do they know about the nature of addiction? Do they know how to save somebody's life?… I tell stories so that kids know what to do if they are ever in trouble. It's a life prep."
In addition, Mr. Devenney is excited to start working on a book that includes different stories from teachers and students at La Salle. The stories are going to be about experiences and other special events.
During this summer, Mr Devenney is thrilled to go on the Italy trip with La Salle. "It'll be a nice closing," he said.
His favorite memories from La Salle include watching students grow spiritually. From talent shows to basketball games, Mr. Devenney will always remember the unforgettable experiences he was able to be a part of and witness.  
"Those are the memories that I carry the most," Mr. Devenney said.
Ms. Alanna O'Brien, Vice Principal of Curriculum and Professional Development, said, "My favorite memory of Mr. Devenney came when he addressed our entire school community at our school theme assembly on Criminal Justice.  Mr. Devenney recounted a powerful and personal story that taught our entire community about the power of forgiveness."
As Mr. Devenney leaves La Salle, he wants to share some words of advice to students: He wants everyone to put their phones and other devices away.
"Look somebody in the eye and see another human being," he said.
He says high schoolers are missing out on the important things in life, like making memories. He suggests that students should take a break and enjoy the outdoors.
Mr. Devenney is known as "Mr. Volunteer" according to Mr. Kuffner, who said, "I can always count on [him] if a staff email goes out looking for volunteers."
Mrs. O'Brien said, "[Mr. Devenney] is a constant volunteer. He will always offer to drive student busses, attend immersions, go on service trips, take tickets at athletic events, etc… We will miss all of his contributions to the community."
Another health teacher at La Salle, Mr. Sulages, said that "Mr. Devenney has been awesome to work with the past two years.  So much hands on knowledge and experience of health and wellness. He lives the Lasallian values and volunteers his time here at La Salle and in the community… Mr. Devenney is an example of how to use the five core Lasallian Principles on a daily basis to his colleagues and students."
In general, "Mr. Devenney is always in an exceptional and positive mood," Mr. Sulages said. "I have never heard him say anything negative.  His positive mood and willingness to listen always puts a room at ease."
"I don't know what we'll do without him next year," Mr. Kuffner said.
About the Writer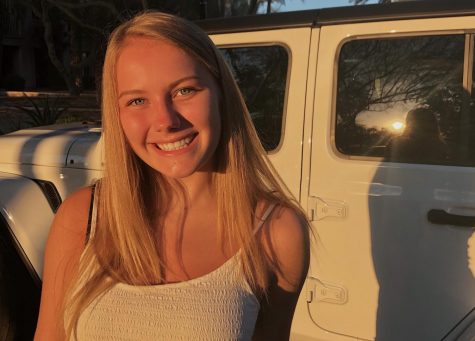 Maggie Rasch, Editor
Maggie is a junior at La Salle. She is the varsity volleyball captain at La Salle and a member of student council. Outside of school, she works at Dutch...