Goodbye and Auf Wiedersehen to Frau Schroeder
Hang on for a minute...we're trying to find some more stories you might like.
After eleven and a half years of teaching at La Salle, German teacher Frau Schroeder is moving on to live and teach in California.
To the average student, the name Frau Schroeder may not ring a bell, as many students have most likely never had an interaction with her, unless of course they have taken German.
However, for those who do know Schroeder, it is clear that she has had a great impact on La Salle. According to students who have had her, she is a tremendous teacher and an expert in her subject. Those who have had her as a teacher know that she is amazing at what she does. "She is a very dedicated teacher and loves teaching German," senior Joseph Dierckes said.
Schroeder is a native speaker, having lived in Germany until she was 21 years old. The fact that she is so familiar with German couples well with the fact that she has such a strong passion for teaching.
She has had this passion since she was in fifth grade. In Germany, students are taught multiple foreign languages by the time they are finished with their schooling. When Schroeder was growing up, she learned both French and English. During fifth grade, she was very interested in English. Her father made a chalkboard for her, and she was so intrigued that she pretended to teach her toys English. So clearly, Schroeder has loved teaching from the start.
"I know that she loves her students, and they love her in return" said Mr. Kuffner.
Not only has she taught German, but she has also taught English, French, and American Literature classes. Schroeder says that her favorite part of teaching is when "I get to see kids understanding the content, so that they can use what they have learned in different contexts."
After the move, Schroeder is planning on teaching more in California. That being said, she also has a lot of fun plans once arriving in Sacramento. One of the main reasons for the move is to escape the Oregon rain, so she certainly plans on taking advantage of the California sun. She also wants to revisit all of the places she saw from when she previously lived in California to see how things have changed and developed.
***
Do you have any memories of Frau Schroeder or German class that you would like to share? Let us know in the comments below!

About the Writer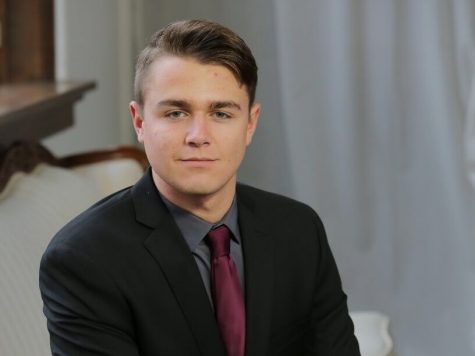 Stephen Leeb III, Staff Reporter
Stephen is a senior at La Salle. He is a member of the tennis team, and is a student ambassador. He likes photography, reading, watching movies, and reviewing...