Voter Guide: Your 2018-2019 Student Executive Council Candidates
Hang on for a minute...we're trying to find some more stories you might like.
You heard them speak this morning, and if you did not come away from the assembly convinced to vote for a certain candidate, here is your chance to learn more. To help students cast informed votes, we ran a poll asking what issues the student body cares about, and then reached out to all of the candidates, asking them to provide a statement for this article. Below you will find unedited responses from the candidates for the positions of Sophomore Class President, Junior Class President, and of course Student Body President, elaborating on the ideas they voiced earlier today.
***
Running for Student Body President:
Isabella Griffiths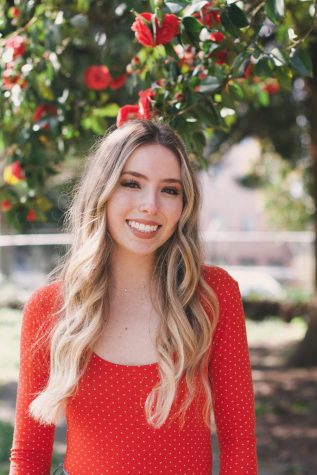 "Hey there! I am Isabella Griffiths–a current junior–and I am running for Executive President for the 2018-2019 school year. I am also a member of the National Honors Society here at La Salle, and I have been a member of Student Council for the past three years.
I am super excited to be running for this position and it is a great honor to have this opportunity. If elected President, I will do my absolute best to continue to build up the La Sallian Community with a boost of positivity and a source of fun! I hope to make this upcoming year a year filled with hyped up student spirit and fun-filled assemblies, as well as continuing to plan and organize all of the events that La Salle offers for the student body every year.
Although major changes made to dress code, food choices in the cafeteria, and DLD days for the school community are ultimately not in the Executive President's power to make, I will do my absolute best to be a positive voice for your opinions and thoughts on what could be added to make this upcoming year a year to remember! Thanks so much!"
Megan Ehl
"My name is Megan Ehl and I am running for student body president, I have been on student council past three years and have been a part of planning many events. In the past three years I've been at La Salle there have been many changes to the dress code. My freshman year shirts had to be 2 inches below the collarbone and skirts or dresses had to be 2 inches above the knee and no athletic wear was allowed. As the years have gone by the dress code has changed to what the students want while still remaining professional. And thanks to our student Senate we were able to add on Falcon Fridays, allowing athletic wear."
As students we do not have much say on the food in our cafeteria, but I do believe that we have a good variety that can fit to everyone's needs.
In terms of DLD, the administration, teachers and students are in the process of trial and error in trying to make DLD's a new way to learn. I believe that the student voice should be heard about workload DLD'S but as I stated above it is a very new tool that both teachers and students are getting used to. I do believe that having one DLD a semester is beneficial and will prepare us for classes we may have to take in our future. But teachers are still trying to find a balance of how much work to assign especially on straight 7 DLD's."
Olivia Cooley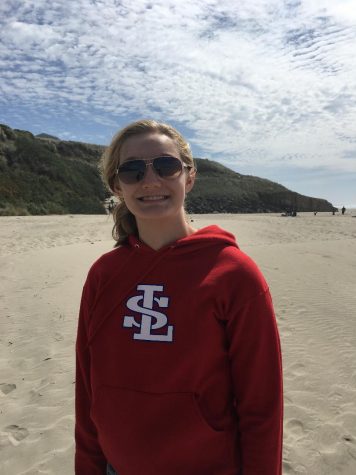 "My decision to run for Student Body President has been fueled by my excellent experiences at La Salle and my desire to provide that same level of excellence to every student that walks the halls. Although I was relatively closed off as an underclassman, every single opportunity at La Salle has helped me to flourish in ways I hadn't planned. I firmly believe that every individual should be offered the tools they need to grow and that is why I have decided to run for executive council.
One of the most controversial topics at La Salle are the recent Digital Learning Days. Although the work is supposed to average 30-minutes per class, it isn't uncommon for some to last much longer. It is important for teachers to understand that these assignments can compromise our time and freedom.
Moreover, I feel that some aspects La Salle once boasted about have been rendered 'out of date' by the changing times. Take for example the cookies offered in the lunchroom on Friday's: I can vividly remember my older brother, Evan Cooley '17, raving about how good they were, but as time drew on the praise slowed to a stop. Similarly, the food in our lunch room has turned into a predictable rotation filled with flavors losing their kick.
Speaking of losing its kick, the dress code has been under scrutiny and as a result has been seriously revamped, but in a good way. However, the professional environment could be maintained while the students are kept comfortable in sweatpants, leggings, or athletic shorts. Not only would adapting the dress code lower the number of students pulled from class to re-dress, but it would create a more welcoming, comfortable environment for prospective students and further encourage their enrollment in a school of growing excellence." 
Olivia Keepes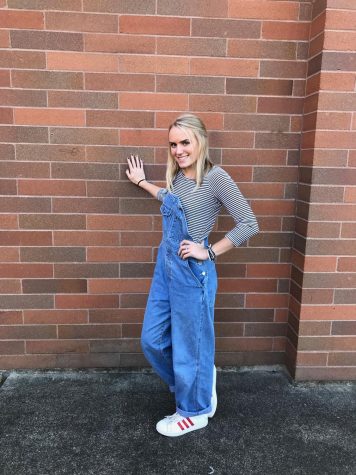 "I am Olivia Keepes, a junior at La Salle. For two years, I've been on General Student Council, working behind the scenes on school events such as masses, dances & assemblies. Having a part in this aspect of La Salle has encouraged me to find my voice & advocate for the changes I feel are important.
Instead of bashing on DLD's or dress code, I'd like to bring it to the attention of students that those parts of our school have changed for the better BECAUSE of our feedback. We expressed a desire for a more lenient dress code, & administration heard those requests & gave us Falcon Fridays. A survey was sent out after the DLD last November, asking students to share a little bit about their at-home learning experience & providing a space for suggestions. Following this, I can say that my teachers' approaches to DLD's changed & the workload became much more manageable.
Those are just a couple instances where the voices of us, the students, had an impact on our life at La Salle. I'm running for executive president because I want to hear your voices too; I want to listen to your suggestions & ideas & turn them into realities for student life. If you have an awesome recommendation for a dance theme, I won't let it go unheard. If you have high hopes to see teachers in the dunk tank on Saint La Salle Day, I will make sure it is talked about. I want to work for all of you & the ideas you have."
***
Running for Junior Class President:
Gili Kaptur Dejesus
Gili declined to provide a statement for this article.
***
Running for Sophomore Class President:
Dakota Canzano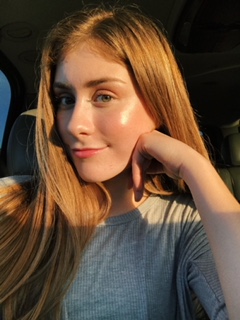 "Hello, I'm Dakota Canzano, a current freshman at La Salle and I'll be running for Sophomore Executive Officer. To introduce myself I'll start out by listing some fun facts about me. In my free time I enjoy photography, singing, dancing, playing volleyball, running, creating YouTube videos, eating chipotle burritos, watching Netflix, hanging out with family and friends, swimming, and of course, listening to Khalid on repeat.
Not gonna lie, starting freshman year was a bit nerve wracking but also super exciting. It took me about a week to get more comfortable with being a freshman at a new school. I realized there was no reason to be nervous after receiving a warm welcome from the students and staff. I've enjoyed meeting new people, learning to be more independent and being submerged in the social environment of high school.
I'm running for Sophomore Executive Officer because I want to share my peers and I's creative and fun ideas for school dances, spirit week, assemblies, school events and more. I'm really into all of the things I listed because having school spirit, pride and attending events makes your high school experience a lot more fun. I noticed that the student body responded to a survey about 'What area of student life do you feel could be most improved?' Things such as food prices, dress code and DLD days are out of my control but if you guys elect me as Sophomore Executive Officer, I will get to help plan fun school events, assemblies, spirit weeks, school dances and more! I hope you guys elect me for Sophomore Executive Officer because I'm ready to help create a fun experience for all."
Mary Grace Mott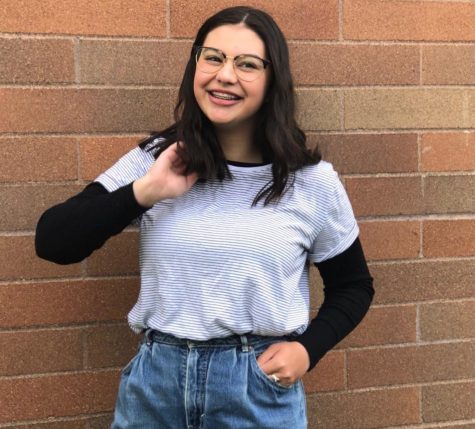 "My name is Mary Grace and I am running for Executive Sophomore Officer for the 2018-2019 school year. My time at La Salle has been short so far but very beneficial, I feel that at La Salle that I have grown as a person and helped me overall as a being and it has lead me in the direction to run for Executive Council.
My standpoint as a freshman has made me realize topics of the school that student want to hear about. One of the being the school dress code, the dress code has changed in the last year which has made it possible for students to wear leggings with a tunic top and athletic wear to be worn on Fridays. As a student I can say that it can be challenging to find clothing that meets the dress code requirements. Yes, there is miscommunication between administration and the students of La Salle and that is something I want to change. I want to change the voice of the students and make sure the students are being heard.
Another, topic of La Salle that is a big discussion is digital learning days. The DLD days this year has been better and are slowly becoming easier for the students. There is still a big gap between teachers and students regarding as to when assignments are due. I can say that it can be hard to get all the assignments done on time but with the students speaking their opinions we can push for change. Please consider me for your sophomore executive officer."
***
Voting will commence next Wednesday in Falcon Time. Hopefully this article will help you come into class with a clear choice in mind.

About the Writer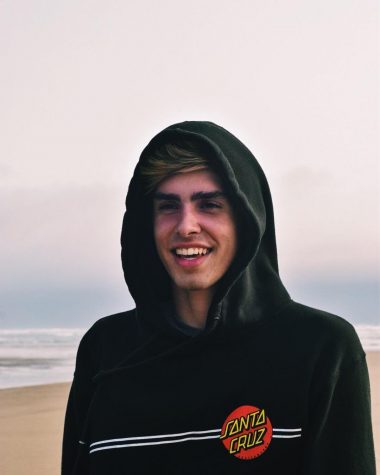 Liam Rinehart, Staff Reporter
Liam is a sophomore at La Salle with frosted tips. He prides himself in his finger painting prowess, as well his bottle cap collection. He hopes to one...