Sophomore Hanna Nguyen Becomes One of Seven Blanchet House Student Ambassadors
Sophomore Hanna Nguyen has been chosen as one of the seven high school student ambassadors from the Portland area for the Blanchet House program in downtown Portland.
As many La Salle students know from serving dinner there, Blanchet House is a nonprofit social services organization. They give food to anyone in need and help homeless people get back on their feet.
Before people are allowed to stay there, there is a lengthy process to get accepted. Many of them stay in provided rooms, working to help serve food.
"If they were abusing substances before, this is a way for them to get back into work and to recover," said Nguyen. "It's run by volunteers and the workers. They serve three meals a day, six days a week, and anybody is welcome to come in and be served food for free."
Nguyen says that Blanchet House helps her to see how much injustice there is in the world, and how much has to be done to fix it.
"There are so many stories and perspectives that I would have never known of if I did not take the time to interact and reach out to the people at the places I volunteer at," said Nguyen.
She first became involved in service work through her grade school.
"[For] elementary and middle school, I went to Saint Ignatius," Nguyen said. "Every year we did a different service project. In eighth grade, we went to Blanchet House every other month."
She enjoyed working with people and volunteering, as well as hearing the different stories people in the house told.
Ms. Peyton approached Nguyen and encouraged her to pursue the ambassador opportunity as a chance to further interact and work in the community.
"It's what I like to do," said Nguyen. "I'm passionate about serving people, and I like volunteering, so I applied and that's where I am now."
Part of her work as an ambassador is to build awareness of homelessness and call for reforms, through the creation of a variety of projects.
For her first project, Nguyen will begin a documentary this summer covering the issue, hoping to inform more people about homelessness and "abolish [the] stereotypes," said Nguyen.
She plans to interview many homeless people, government officials, and city councilors to see their opinions on homelessness, what created this situation, and what can be done to fix the issue.
Her second project will be to organize a 5K run to fundraise for the homeless.
With her last project, Nguyen plans to create a blog on the topic of homelessness in Portland. "I want to do something that will portray certain aspects of homelessness that people might not actually be aware about, and their feelings in general," Nguyen said. She also wants to create a pen pal program, which will allow for them to write letters.
Nguyen says her service work helps her see another perspective on life and appreciate what she has.
"The more experience I have with service, the more I recognize the injustices present even within areas close to home and the more I am driven to do something about it," said Nguyen.
About the Writer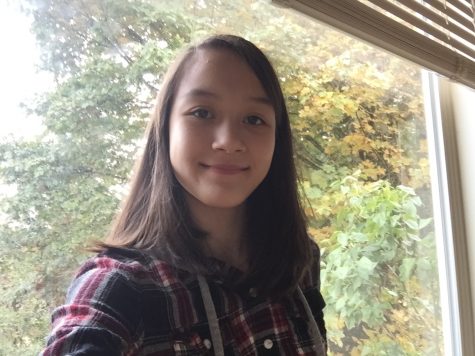 Kierra Young, Assistant Editor
Kierra is currently a junior at La Salle. She loves traveling and volunteering in nature. In the rest of her free time she enjoys reading, playing the...