Next Level Seniors: Tony Huynh, La Salle Football Star, Takes His Talent to Redlands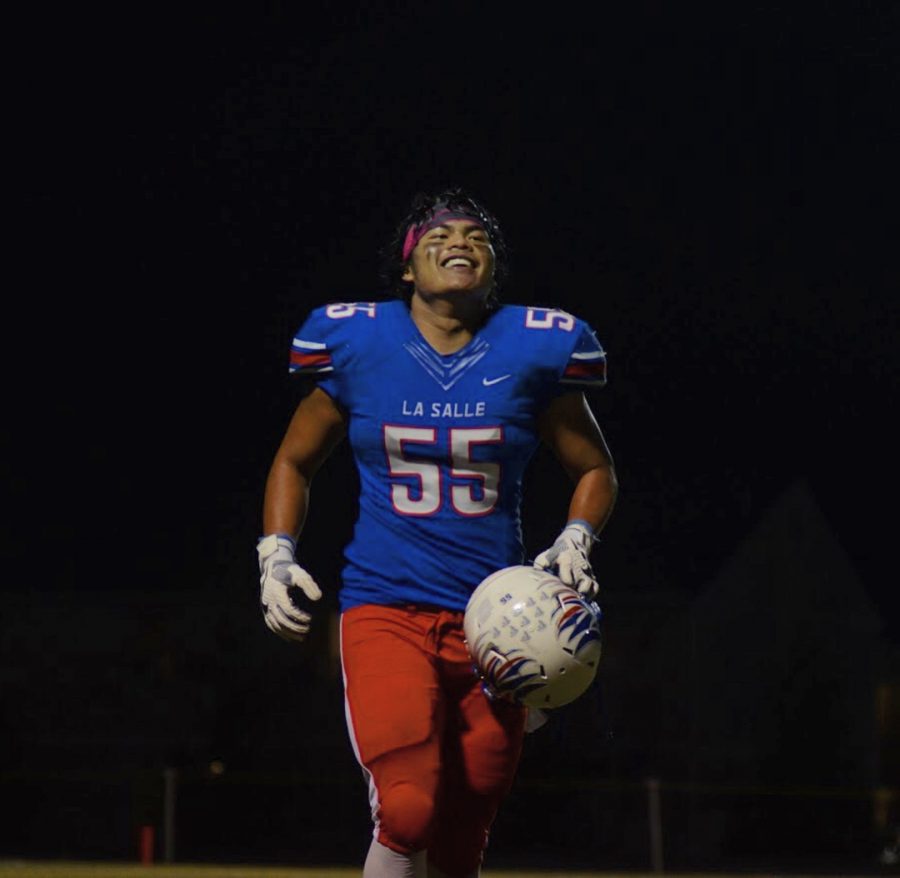 Tony Huynh, La Salle's star defensive end, is summed up by his fellow d-line members by their motto: "alofa tele lava", a Samoan phrase that translates to "love you much". Tony, an embodiment of leadership, passion, and pure love for the game of football, will take these qualities with him and share them with others as he begins his career as a collegiate athlete. 
He is in a small group of La Salle seniors who are committed to play college sports, students we are profiling as part of our Next Level Seniors series.
In the fall, Huynh will be attending the University of Redlands in Redlands, California. He is still undecided on what he will be studying, but he is considering going into the pre-med program or something in the health field. He is also thinking about becoming a teacher because "I want to impact others the same way my educators impacted me," he said.  
Huynh's football journey began his freshman year of high school when he was encouraged to join La Salle's football program by Coach Hazel and many of his fellow classmates.
Although having only played football for four years, Huynh has developed a strong love for the sport, and "the lessons that I have learned from this game will carry within me throughout the rest of my life." The desire to continue his football career through college comes from the fact that he wants to hold on to the sport for as long as he can, and not have to let go of it so soon.
After four years of playing for the Falcons, Huynh has a lot to be proud of. His sophomore year, he received honorable mention all conference, and then 2nd team all conference his junior year. As for his senior season, he received 1st team all conference, along with being an honorable mention on the 5A all-state team selection, a progression throughout his high school football career which he calls a "storybook" experience.
On the academic side, Tony proudly says that maintaining a 4.00 GPA his junior year and first semester of senior year was an awesome thing because "when the workload got harder, my grades got better."
However, he said that above all, his proudest accomplishment is being a part of La Salle's first ever team in history to make it to the 5A playoffs, which is "something that I will always remember."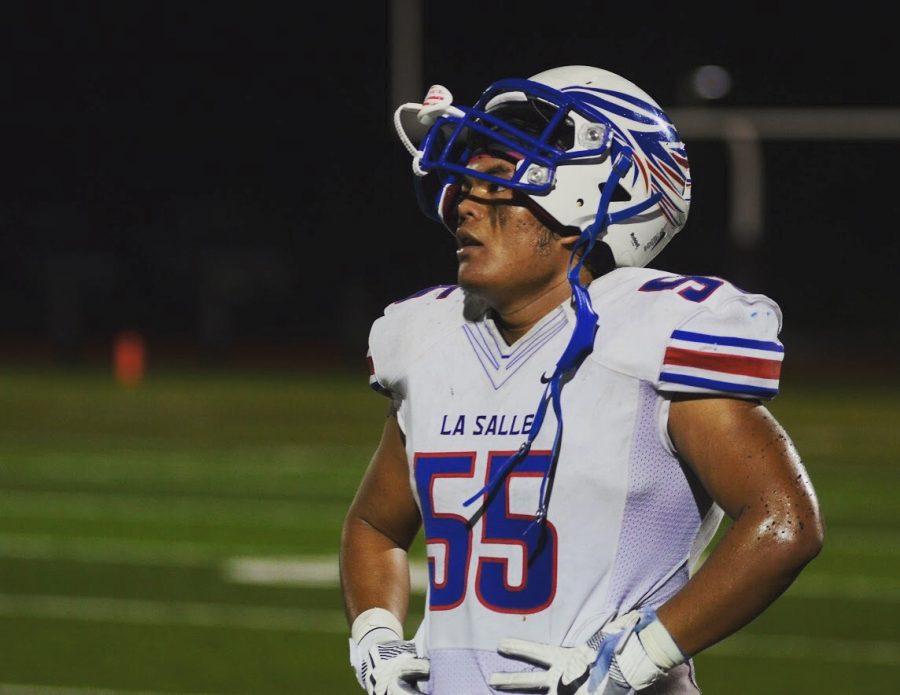 As for the rest of the year, Huynh's goals are to first finish the school year on a good note, and like most seniors, he wants to make more memories with his friends until they have to part ways for college. And before starting his collegiate football career, he is striving to "get better in the weight room and on the field" so he is as prepared as possible entering his first season as a Bulldog.
Huynh can relate to most collegiate athletes in that he confesses that the recruiting process was very stressful, not only on himself, but his family as well. He had a difficult time deciding between colleges because his mother wanted him to stay close, while on the other hand he knew in his heart that he wanted to branch out of the Portland area.
Overall, he says that the worst part about the recruiting process is having to tell coaches about not being interested in their school anymore after all of the attention they have given you. "It's heartbreaking, but you [have to] do what you [have to] do," he said.
By the end of the process, he had a total of eight offers from the following schools: Linfield College, George Fox University, Lewis and Clark College, Pacific University, Willamette University, University of Puget Sound, Occidental College, and the University of Redlands. This made for a hard decision because "I had to weigh my interests, my family's interests, and our financial interests," he said. In the end, the University of Redlands was one of the best scholarships Tony received, and it was also a school he was highly interested in.
Huynh verbally committed to the University of Redlands on March 9th, surprising all of his friends with a commitment video that he made, reflecting on all of his hard work and dedication leading up to his goal of becoming a collegiate athlete.
"My opportunity to play at the college level is all possible because of my teammates, my coaches, my supporters, and my community," he said.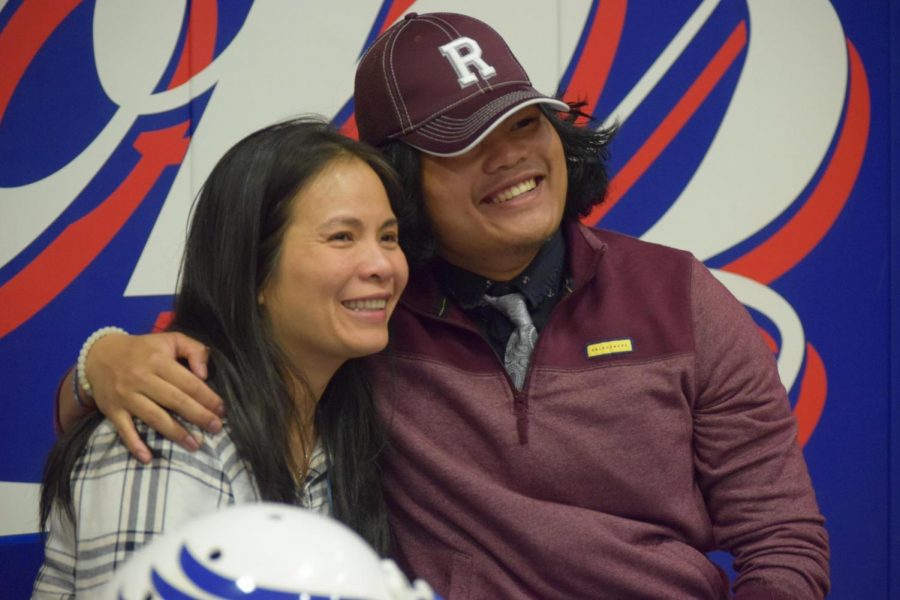 He ended up signing his National Letter of Intent on April 4th, in remembrance of his grandmother, who died on that day one year before. "I wanted to commemorate her for all that she has done for me," he said. "I decided to give thanks to her and honor her by signing a year after her death. She's gone but never forgotten!"
The location, as well as the sunny California weather, is a factor that really drew him into the school. After "walking around on campus with palm trees everywhere and the beautiful bright sun shining above," he said, it was clear that "this was a place I could see myself going to school for the next four years with a smile on my face every morning."
He also made a connection with the coaches who "were so friendly, loving, and caring and all seemed like people who would be like a second father to me by the time I graduated in four years," he said.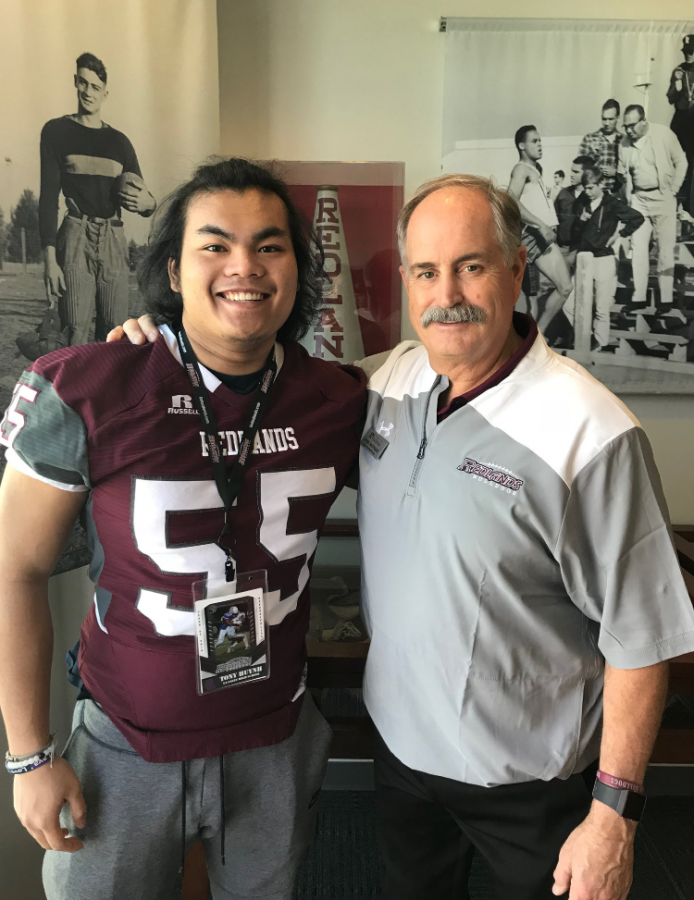 Huynh is very realistic on how the adjustment into being a collegiate student athlete will be, as well the large time commitment that comes with it. "I want to say that I am [prepared] but I know it's going to be a huge jump from high school," he said.
These last two years Tony felt like he was one of the main leaders on La Salle's team. "It's watching extra film late at night or doing extra reps in the weight room or running on my own just to make sure I stay in shape or practicing drills, all while having to manage my time wisely and get good grades," he said. These are all the extra commitments Huynh took on that are not exactly required for high school football, "but in college, these will be standard and required."
Huynh believes his work ethic and desire to succeed will allow him to keep up with the demands of being a collegiate student athlete.
Moving closer to becoming a Bulldog in the fall, Huynh is most looking forward to making a lot of friends and living in a new city, as well as "exploring Cali and seeing the world for myself outside of this Portland bubble!"
Making a lasting impact on his team is one of Huynh's main goals for his first collegiate football season. He is devoted to do anything he can to help make his team better, even if that means just being on the practice squad his freshman year. By the time he graduates, "I want to have left a lasting legacy and to have represented La Salle well!"
A piece of advice he can give those interested in playing college sports is advice that has been passed on to him from one of his high school football coaches, Coach Toots. Coach Toots always taught Huynh to push himself far beyond what he thought he was capable of, and to always try to outwork everyone else.
"If your team does 4 sets, do 5. If your team runs 10 sprints, run 14. If your team has a rest day on Sunday, go out and run hills," he said.
For him, it's not about being cocky or trying to appear better than his teammates, but just putting in the extra work and having the hunger to be better. As Coach Toots always says, "Never walk off the field, crawl off."
***
Congratulations to Tony for committing to the University of Redlands, and good luck to him as he begins his first football season as a Bulldog this fall!
About the Writer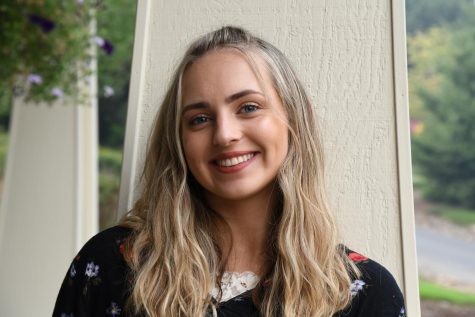 Kendal Shride, Editor
Kendal is currently a senior at La Salle. She is a competitive gymnast and will be attending Azusa Pacific University to compete on their Acrobatics and...