Next Level Seniors: Equestrian Izzy Ierulli Goes to Chapman University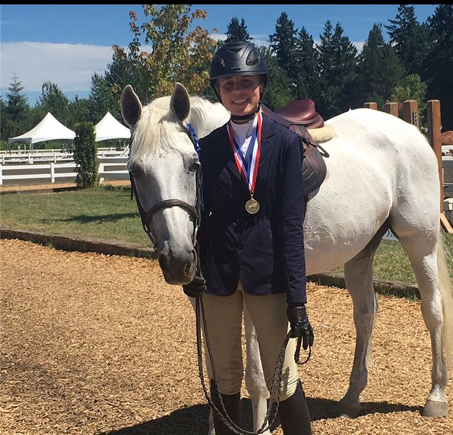 Riding on an equestrian team has been a part of Izzy Ierulli's life since she was eight years old, and she is going to continue riding this fall at Chapman University, in Orange, California.
She is in a select group of seniors who will be continuing their journey as a student athlete at the collegiate level, students we are profiling in our Next Level Seniors series.
Izzy will be studying applied human physiology at Chapman University, which is a prerequisite undergraduate degree to earn a doctorate in physical therapy.
She has wanted to ride horses at the collegiate level since she was young girl, but "became more serious about riding at the collegiate level when one of my older equestrian friends became really involved on her team at the University of Oregon."
Izzy said "Horses are a part of who I am, and I didn't want to give that up." Ierulli also expressed that "[I] couldn't imagine my life without them."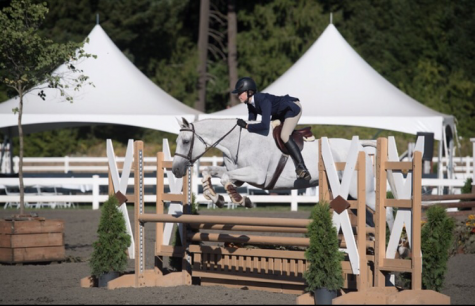 The equestrian team at Chapman University is a part of the Intercollegiate Horse Show Association. All colleges with an equestrian team compete against each other. Competitors compete as individuals, but also help in accumulating team points.
Chapman University was appealing to Izzy not only because of the opportunity to ride horses, but also because of the excellent classes pertaining to her major and the generous financial aid package she received. She also has family that lives around Los Angeles, so she will be able to visit more often.
Because the equestrian team is a club sport, a letter of intent is not necessary. However, Izzy is in contact with the coach and will be a part of the team this fall. "I will have my placement ride (to determine my jumping division for the upcoming year) during my formative weeks at Chapman."
Ierulli said that Chapman stood out to her because of the "inclusive nature and 'work with the student' vibe."
Izzy is very confident in her time management skills, having commuted thirty minutes to school and thirty minutes to the barn throughout her time here at La Salle. Ierulli hopes to be "more disciplined than ever in order to balance my life correctly, efficiently, and effectively."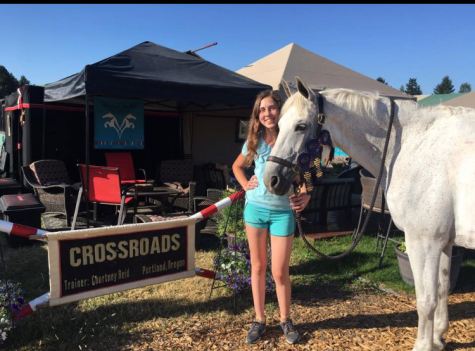 When asked what her proudest accomplishments were, Izzy listed off several outstanding achievements, including Zone 9 IEA Varsity Intermediate Over Fences Champion, 2017 OHJA Junior Sportsman of the Year, 2017 OHJA Pre-Children's Equitation Champion, and First Place in the Quiet Rein Local Hunter Derby.
In addition to her long list of athletic accomplishments, Izzy was selected as one of the three salutatorians. Izzy was "super surprised about being a salutatorian," because she didn't take an extensive amount of AP classes, but she said that she is "very grateful for this honor."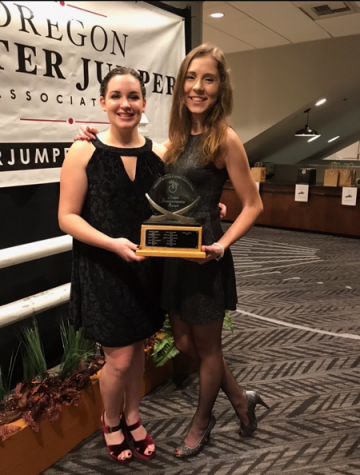 Izzy admits that "I have been knocked down so hard in the equestrian world, but what matters most is not how many times you've fallen, but the number of instances in which you've stood right back up."
As her senior year comes to a close, she hopes to maintain solid grades and embrace the last few weeks she has with her classmates.
Throughout the summer, she plans to continue to improve her horse riding skills and work with her coach. Izzy is also very excited about the opportunity to travel to France this year.
To anyone trying to become a collegiate athlete, "I would encourage you to never give up," Izzy said. "Don't get discouraged, put your whole heart into your sport, and believe that a way will indeed be made for you to follow your dreams."
She hopes to make it to regional competition in her flat or equitation-over-fences divisions in her first year competing at Chapman. "I will be happy enough just to have the opportunity to ride and represent my school!"