Next Level Seniors: Jake Brumbaugh Heads to the University of San Diego
Hang on for a minute...we're trying to find some more stories you might like.
Nearly a decade after joining his third grade football team, senior Jake Brumbaugh is finally seeing his dream of playing at the college level come true. He is one of a handful of talented La Salle seniors who are moving on to play a collegiate sport, who we are profiling as part of our series, Next Level Seniors.
In the fall, Brumbaugh will be attending the University of San Diego to play on their Division 1-AA level football team, where he will be studying engineering.
For many athletes who have played a sport their whole lives, letting go of it after high school can be hard if they are unable to play in college. Fortunately for Brumbaugh, he does not have to let go of the sport he loves just yet.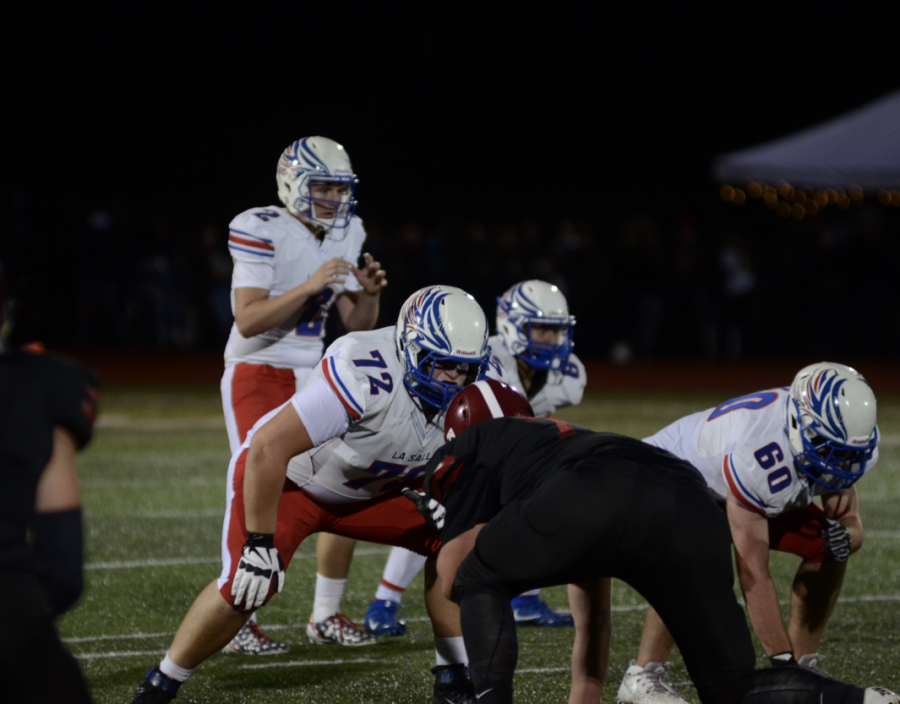 Brumbaugh knew he would potentially have the opportunity to play collegiate football during his sophomore season, "after I had a fairly decent season being only one of two sophomores on varsity along with my size and strength from a young age."
He wants to play college football to continue the game he loves so much, and which he has dedicated himself to for many years, for as long as he can. "I am not ready for it to be over yet," he said.
Instead of naming off specific achievements, wins, or awards, Brumbaugh said his proudest accomplishment throughout his football career so far "is being able to see my hard work through over ten years of football paying off for me."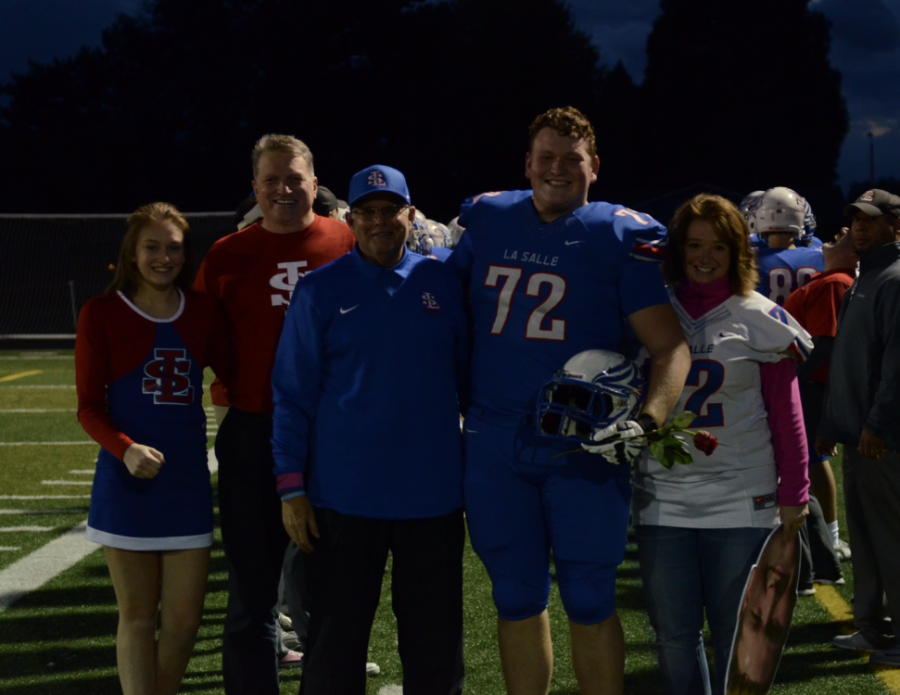 His recruiting process started after his sophomore football season, and really kicked into gear his junior year, which is a very common time for prospective collegiate athletes to be recruited more heavily.
This was a very busy process as he was being recruited by Division 1 schools such as Oregon State, Cal Berkeley, and UC Davis, and Division 3 schools like Linfield, Lewis and Clark, University of Redlands, Willamette, and La Verne. Not to mention, Brumbaugh was also recruited by Ivy League schools including Columbia, Yale, Dartmouth, and Princeton.
In early February of this year is when Brumbaugh made the decision of where he would spend the next four years of his life. Despite having offers from all the Division 3 schools he was being recruited by, he was set on USD after his official visit. Verbally committing on February 7th to the offensive line coach who offered him a large merit scholarship, Brumbaugh then signed his National Letter of Intent two days later.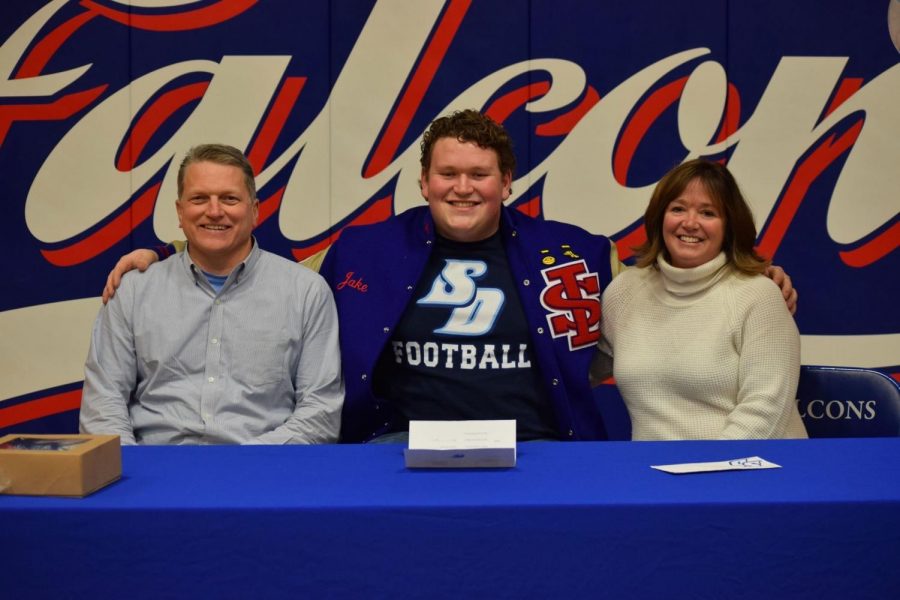 USD seemed like the perfect fit, Brumbaugh said, as the school "fit my academic, athletic, and social criteria for my family and I."
Not only does USD have more to offer him in the engineering field, but on the football field, and socially as well. "The city of San Diego also seemed like an amazing place to start life on my own and begin a career in," he said, and of course, "the weather was a bonus."
Brumbaugh said the coaching staff was very excited and knowledgeable, so "[he] knew on the football side of things the decision was easy."
USD is ranked 12th in the nation for engineering undergrad programs without a PHD program, which was a large draw for him, given that he plans to pursue a career in mechanical engineering.
Brumbaugh's favorite aspect of the school is that it is small enough to have an inclusive community, while still being a top 100 university in the country, and which is also making "large leaps and bounds in athletics and academics as a Changemaker Campus."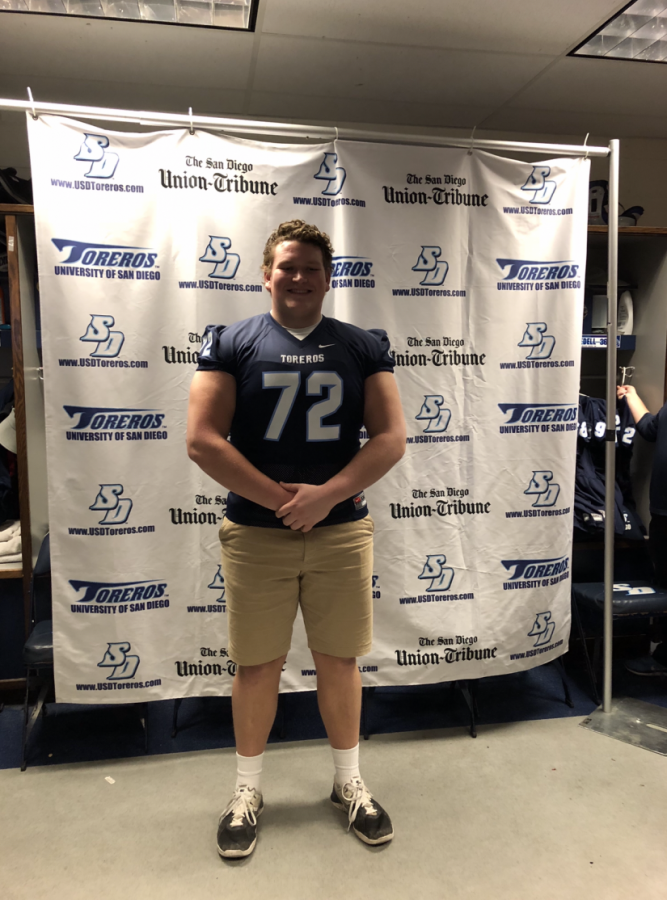 While some student athletes struggle with the large time commitment that their sport brings on top of all the schoolwork, he believes his time commitment to football will be significant but manageable, as he is a "high performer in busy situations where I have little free time."
The engineering department at USD also demands an extra five hours of homework and studying a week on top of everything, "so my time management skills will definitely be tested," Brumbaugh said.
This upcoming fall, he is looking forward to "being overwhelmed by life, school, and the real world because it seems so large and looming, and I just want to be part of it."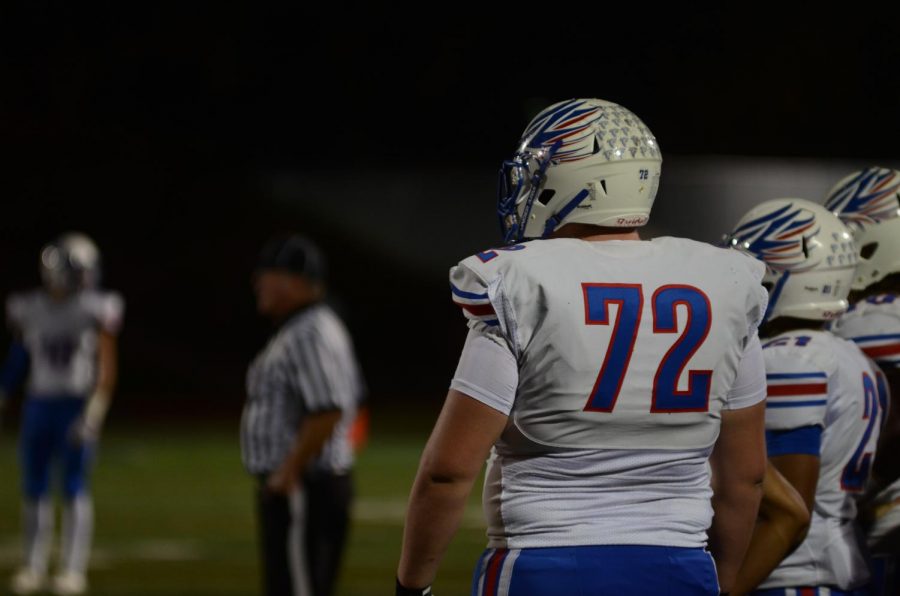 Ready to tackle his first football season as a Torero, his goal is to "do my best and learn as much as possible and potentially get reps as a freshman."
From his lengthy experience in the recruiting process, and the many steps he went through to become a collegiate athlete, Brumbaugh has some helpful advice to those wanting to play college sports.
"Dedicate your time outside of school to it," he said, "and make sure everything you do is done with a purpose, because sports in college encompass your entire life, and you can only be as strong as your weakest link."

About the Writer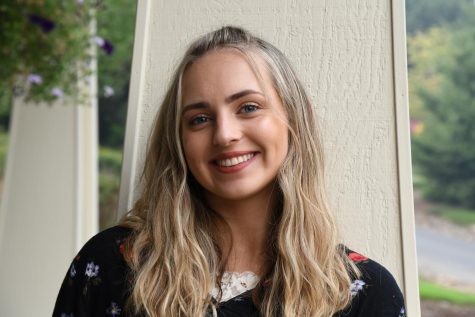 Kendal Shride, Editor
Kendal is currently a senior at La Salle. She is a competitive gymnast and will be attending Azusa Pacific University to compete on their Acrobatics and...