Mr. Hortsch: La Salle's Dedicated and Caring Director of Faith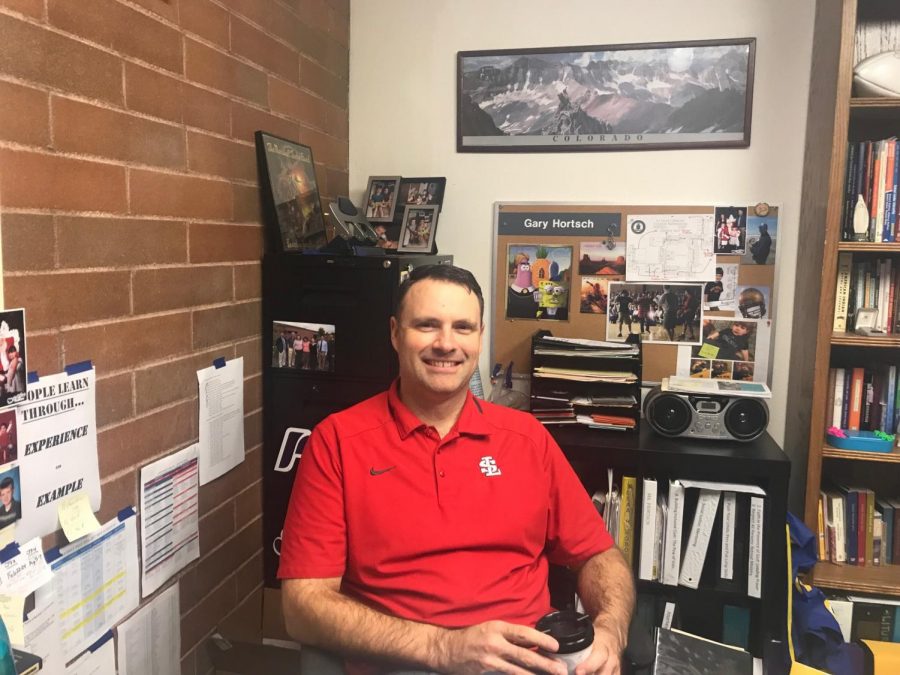 In his 12 years working at La Salle, Mr. Hortsch's dedication to teaching and serving has made him not only a vital but also widely admired member of the community among students and staff alike.
Mr. Hortsch has many tasks and responsibilities in his day to day life on campus. As Director of Faith for eight years, Mr. Hortsch is in charge of liturgy and prayer services, along with coordinating and leading the retreat programs at La Salle including freshman, sophomore, and senior retreats, Journey, and staff retreats. Mr. Hortsch is also currently one of the religion teachers for freshmen and seniors and regularly helps out with student council activities.
Becoming Director of Faith was a logical transition for Mr. Hortsch to make. Having a master's degree in Pastoral Ministry, Mr. Hortsch said taking on this role was "a natural extension to the skill set that I have."
While being Director of Faith allows Mr. Hortsch to lead some of his favorite activities such as Journey, it has proven to be a challenging job.
"I'd say one of the more challenging aspects of Director of Faith is the amount of logistics that you're in charge of; all the retreats and masses, they all have so many different working parts," Mr. Hortsch said. "It's a difficult balance to keep it all going in the right direction."
Mr. Hortsch started his teaching career in Louisiana where he discovered he wanted to teach religion, and later earned his Master of Divinity degree. "With that I worked at the University of Portland, but I wanted to get back into a high school," Mr. Hortsch said. "A position opened up here and I have been here ever since."
Mr. Hortsch's love for teaching has made him known as a remarkable teacher among students. "Not only does he care about the education of his students, he wants everyone to know how much he cares about them," said junior Rylee Kwiecinski.
Senior Evans Brackenbrough has had the opportunity to work alongside Mr. Hortsch as Officer of Faith during this past school year. "Mr. Hortsch is a great teacher because he has a deep passion for enriching the lives of everyone around him," he said. "He continues to impact me positively."
On top of all of his work at La Salle, Mr. Hortsch is currently in the process of earning his EdD, which is a doctorate degree in educational leadership. He is starting this three year program at the University of Portland this year.
"I am excited to continue to develop my skill set as a leader," he said, "and I see that getting my doctorate will open further doors in Catholic education and in my career down the road."
Mr. Hortsch sees Catholic education as his vocation, and doesn't picture himself doing anything outside of that. "Where the research and writing of a dissertation will take me beyond these next three years I'm not sure," he said, "but I'm certain it's in Catholic education."
High school seems to be the time where many teenagers tend to start questioning their faith, and Mr. Hortsch is not discouraged when encountering skeptical students. "In terms of walking with students in their journey of faith, I find it to be exciting to engage with students in the process," said Mr. Hortsch.
Whether a student is questioning, doubting, or just trying to better understand their faith, Mr. Hortsch said, "I see that as all part of the terrain and a natural part of being human."
Mr. Hortsch has also personally experienced times where he has questioned his faith. He finds that he has struggled the most when encountering serious tragedies that "really lead you to question why this happened." However, Mr. Hortsch has come to believe "that's all part of the process, and part of the grieving experience and the human experience."
With his long list of responsibilities, Mr. Hortsch not only remains committed to each of his tasks, but passionate about them as well. "What I like best about my job," he said, "is getting to know and work with students as they develop their sense and understanding of spirituality, and coming to know themselves and the people around them."
"La Salle is a great place," said Mr. Hortsch. "The ability to develop friendships and professional relationships with my colleagues is a true gift, and it's a fun place to work."
About the Writer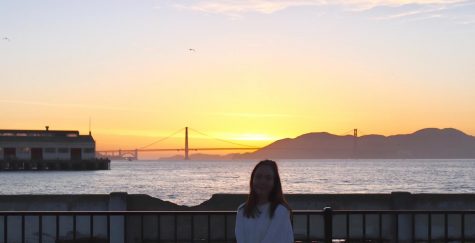 Peyton Hedges, Editor in Chief
Peyton is a senior at La Salle who participates in student council and the outdoor club. In her free time she enjoys spending time with her friends, family...