The Disappointing Snapchat Update That Everyone Hates
Hang on for a minute...we're trying to find some more stories you might like.
As pretty much every La Salle student probably already knows, in January of this year, Snapchat rolled out a new update, including one major tweak to stories, where the company now uses a secret algorithm to calculate and display what they think you want to see. Despite having received extensive backlash and an outpouring of users expressing their discontentment, Snapchat has clearly stated that the new update will not budge and is here to stay.
With the update, your friends' stories are now on the friends left page, where all your conversations are. Swiping left on the camera screen takes you to the stories from publishers and creators. The stories from your subscriptions and the creators you follow appear at the top of the page, along with a continuing list of other stories you might be interested in.
Here's a guide on how to use the new update.
Snapchat is just following the norms of the modern algorithmically-driven internet, which other social media platforms including Twitter, Instagram, and Facebook have already switched to, using an algorithm to power their networks.
Messages and stories are no longer displayed in reverse-chronological order. Now, they are arranged by a secret algorithm, with Snapchat stating that "your friends [are] listed in the order that you want to talk to them." In other words, computers decide what to display on your screen.
I have run into multiple issues with these changes. I will open to my friends page, watch a story posted by someone I don't regularly talk to, and the next time I open the app, their name will appear near the very top of my list. Feeling frustrated about the disorganized snaps and having to scroll for what seems like forever to find a friend leaves me disappointed with Snapchat's recent decisions.
Users have responded in various ways, such as through tweets and petitions. Kylie Jenner, who shared in 2015 that she was the #1 most viewed Snapchat account, voiced her opinion in a tweet sent out to her 24.8 million Twitter followers a couple weeks ago, on February 21.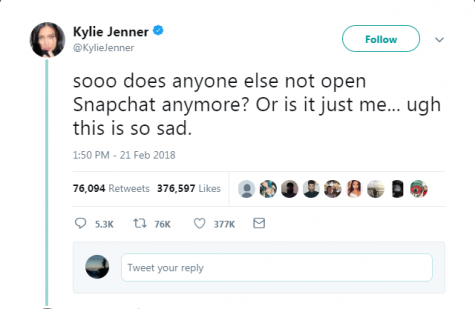 Shortly after this tweet was posted, Snapchat's stock sunk, resulting in a $1.3 billion loss in market value.
Another response to Snapchat's update that rose to prominence was a "Remove the new Snapchat Update" petition posted on Change.org by Australian user Nic Rumsey. More than 1.25 million people have signed the petition, even sparking a response from Snap, Inc. on February 20th.
In their response, the company states that "[b]y putting everything from your friends in one place, our goal was to make it easier to connect with the people you care about most. The new friends page will adapt to you and get smarter over time, reflecting who you're most likely to be Snapping with at that moment." This personalization also applies to the new Discover page.
Without a doubt, Snapchat is one of my most used apps, but after this confusing update, I find myself hesitating to open the app and therefore, responding to snaps less frequently. With all of the negative responses Snapchat has received, I am frustrated that the company has no plans to reverse the update. This growing trend of social media companies deciding they know what's best for us must stop, and instead, companies should start listening to their users.

About the Writer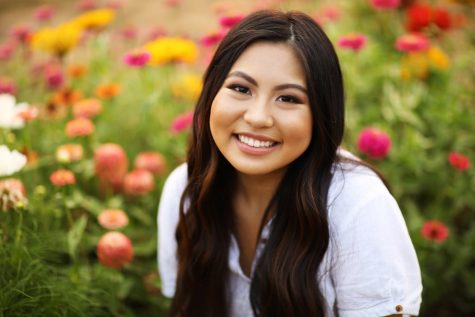 Samantha Kar, Editor in Chief
Samantha is a senior at La Salle. She is a varsity swimmer on the swim team. In her free time, she enjoys playing the piano, photography, and hanging out...