Runways and Photo Shoots: Junior Ana Marie Martinez Pursues Modeling Career
Hang on for a minute...we're trying to find some more stories you might like.
Walking down runways and posing in professional photo shoots isn't a common extracurricular activity for most high school students. However, for junior Ana Marie Martinez, this is her life outside of La Salle as a fashion model.
For much of her life, people have been telling Ana she should be a model. "It was always kind of in the back of my mind that when I grew up [this was something I wanted to do]," says Ana.
Although it was a comment she would frequently receive, even while in middle school, Ana put off pursuing a modeling career for a while.
"Everyone always said it was dangerous," she said. With eating disorders and harsh criticism being a reality in the lives of many models, it worried Ana if this was something she really wanted to get into. "I decided I'm in high school and I can take care of myself now. I just wanted to go for it."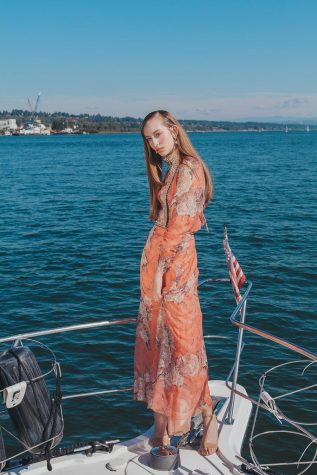 Reaction Models, the agency Ana has worked with in Portland for over a year now, finds jobs for her to go out and do.
"Here in Portland, there's not a lot going on fashion-wise, so for me as a fashion model there isn't a lot of work," explains Ana. Although there aren't many jobs, Ana always has to be ready to get a call about a job. "Usually they will let me know there's a job, and I will have to be ready to go do it that day." Once a job comes up, Ana's whole day is devoted to working.
Ana mostly does runway modeling and has done a few beauty shoots as well, modeling for designers and photographers from Portland as well as all over the country, including KARA, a designer from Dubai.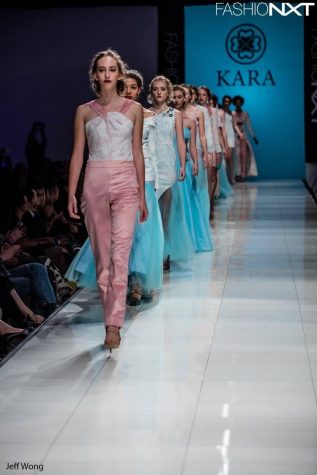 Photo credit: Jeff Wong
Working as a model in Portland has made an impact on Ana because of the diverse group of people she has had the opportunity to meet. "There are hair stylists, makeup artists and models who are so diverse here in Portland," she says. "It's been empowering for me to be around all these different types of people."
Being a model in Portland has not only introduced her to new people, but has also impacted her views on the modeling industry. "It doesn't really matter what size you are or your skin color, and being in Portland has been a great experience to grow as a model, because I have this view that everything should be diverse and we should be accepting of everyone."
Ana is currently working on submitting a portfolio to agencies in New York and Los Angeles to try to get work there. "My agency could send me there for three months out of the year so I could do work," says Ana. "That's my goal right now, to see if I can go further."
There are a lot of challenges that accompany a modeling career, and Ana has had to work hard to overcome these. Ana says that one of her biggest struggles has been "trying to put [myself] out there, because you have to be really social."
Rejection is also a harsh reality of life as a model, which Ana has had to learn to accept. "Especially at fittings where designers will sometimes comment on your body type and say that you're too big or too skinny," she said, "you have to be willing to deal with that kind of rejection and feedback."
The strict and unrealistic expectations that often are placed on models can be hard to manage, especially as a teenager. "I know that I have to have a really strong confidence in myself and who I am and how I look," says Ana. "This whole modeling experience has definitely strengthened my self image."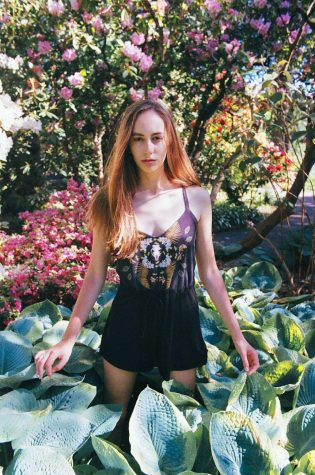 Ana acknowledges that there's a lot of controversy around models, and how Photoshopping and other unrealistic images that are portrayed in the media can be harmful to the self image of young girls. As a model Ana doesn't have much say in what happens to the pictures that are taken of her, but says that a lot of the time, "what you see isn't real, and I think it's important to know that."
One of Ana's biggest inspirations for her modeling has been Cara Delevingne, who has given her an idea of what she wants to be like as a model. "She's not the typical supermodel, and her whole personality is really outgoing," she said. Ana says that she looks up to how Cara has managed to stay true to herself throughout her career.
Ana's dreams of pursuing modeling go far beyond the work that she is currently doing in Portland. "As of right now, my dream is to go to New York and work there, and maybe have a side job, but have modeling as my main focus," she said. While in New York, Ana would want to see how many brands she could model for. "I want to do everything I can and go as far as I can," she said.
Photos courtesy of Reaction Models agency.
About the Writer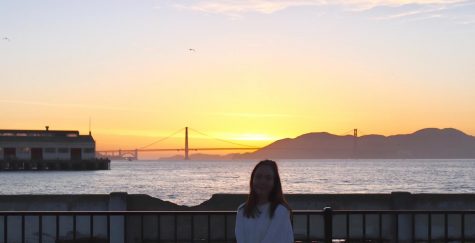 Peyton Hedges, Editor in Chief
Peyton is a senior at La Salle who participates in student council and the outdoor club. In her free time she enjoys spending time with her friends, family...