Boys Basketball Heads Into Playoffs Feeling Confident
Hang on for a minute...we're trying to find some more stories you might like.
Having finished second in the 5A Northwest Oregon Conference, the #13 ranked varsity boys basketball team is headed to the playoffs driven to take down their hardest opponent and league rival, the #4 Wilsonville Wildcats.
With a 11-3 league record the boys have secured a spot in the playoffs, with their first game this Saturday against a to-be-determined opponent.
The team is confident that they can eventually take down the Wildcats, who finished in first place in league play with a 14-0 record.
"They're always good every year" says junior Isaac Kersey-Bronec, "but we're confident that we can beat them this year."
The Wildcats have dominated La Salle ever since the Falcons joined 5A four years ago.
Last year the boys suffered a crushing 49-47 defeat in the semi-finals of the state championship, but the team is hoping that this year everything will change.  
After losing to Wilsonville 47-38 in the Falcons' fourth game of this season, the boys were left eager to have a rematch.
Under the leadership of head coach Sean Christensen, the Falcons were an unstoppable force on six-game win streak in the middle of the season crushing opponents such as Putnam and Parkrose with ease, but Wilsonville stopped the boys dead in their tracks, suffering a 55-47 loss.
However, the chance has come again for the Falcons to break the losing spree. Although the exact schedule is still to be determined, the boys will likely be playing Wilsonville in the playoffs and are hoping that this time they will walk away victorious.
"We feel confident going into the playoffs," says junior Rudy Massaad. "Coach Sean knows how to win and he's a good leader for our group. We're a young group and we look up to him. He's inspirational."
Stay tuned to the Falconer for coverage of the team's progress in playoffs!
About the Writer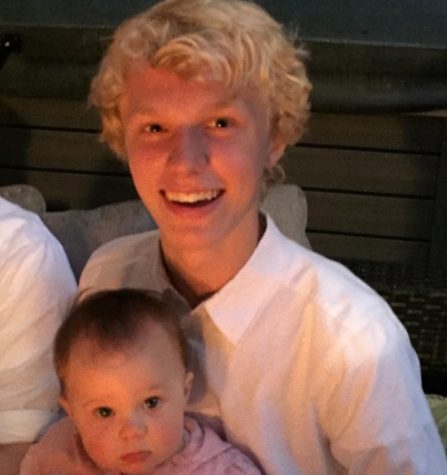 Sam Hull, Staff Photographer
Sam Hull is a senior at La Salle who enjoys playing soccer and skateboarding. On the weekends Sam spends most of his time working as a dishwasher at Papa...