Student of the Week: Nolan Grogan
Hang on for a minute...we're trying to find some more stories you might like.
With his outstanding 4.07 cumulative GPA and a long list of athletic accomplishments, junior Nolan Grogan has proven just how hard working and dedicated he is in his two and a half years at La Salle.
As a member of the varsity basketball team for a second year and having also made the varsity baseball team as a freshman, Nolan has his plate full with the five honors and AP classes he is currently taking at La Salle: Honors Spanish 3, Honors Chemistry, AP U.S. History, AP Calculus and AP English 3.
Busy with sports year round, Nolan admits one of his biggest challenges "definitely is balancing school with sports because it's a lot of work." Playing basketball in the fall and winter, and baseball in the spring and summer, Nolan doesn't get much time off but still manages to stay on top of school and maintain his grades. "I try to stay ahead on all my schoolwork… I just make sure to get everything done early," he says.
While Nolan devotes much of his time to sports and school, "I definitely give myself time to take breaks." Nolan says that he prevents and deals with stress by hanging out with friends, watching TV, and listening to music.
Nolan's favorite class that he is currently taking is Honors Spanish 3, saying that "I just get it for some reason… it comes easily to me." However, he says his most challenging class is "probably AP English 3 because there is a lot of work and a lot of essays."
Nolan isn't completely certain right now what he wants to do in the future. "I don't really know yet, " he says, but he knows he wants to continue playing sports and working hard in school. "I just hope to get into a good college and I would like to play baseball in college if I can."
Baseball has been a big part of Nolan's life since he first started playing when he was four years old, and it has been his favorite sport ever since. Making the varsity team as a freshman was a big accomplishment for Nolan, and he has worked hard as one of the starting players since then. Hoping to play in college, Nolan says "baseball scholarships are hard to come by, but whether or not I really get recruited by any schools I will probably try to walk on wherever I go."
Nolan advises other students to "stay ahead on your work, talk to your teachers because they're there to help you, and challenge yourself but make sure not to overwhelm yourself."

About the Writer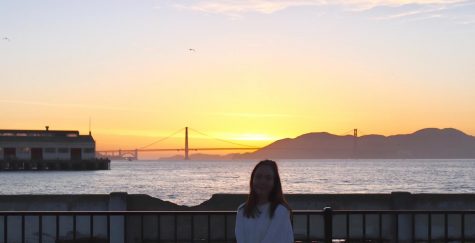 Peyton Hedges, Editor