Shak's Top Ten Albums of the Year
Hang on for a minute...we're trying to find some more stories you might like.
2017 was an abundantly creative year for music.
Not only was 2017 the year that rap overtook rock as the most popular music genre in the United States, but an influx of new artists across all genres as well as established artists releasing excellent projects resulted in 2017 being one of the most significant years for music in recent memory.
Thus, the sheer amount of high caliber albums released last year makes it quite difficult to compose a single, short, and complete list of the year's best albums (many music publications have successfully opted for more lengthy pieces: for Pitchfork's list of 50 best albums of 2017, look here; for Rolling Stone's, look here).
Below are my picks for the top ten albums of 2017. From boundary pushing rap, genre bending R&B, and the classic sounds of roots country and chillwave rock, these albums stand out as leagues above the competition, and are definitely worth a listen.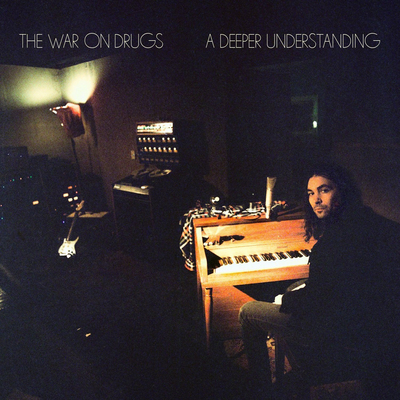 10. A Deeper Understanding
By: The War On Drugs
Genre: Art Rock, Alternative, Chillwave
My Favorite Song: Knocked Down
The dreamy sounds of modern synthwave and progressive rock comes across on A Deeper Understanding, and though it is a lengthy piece, each song is masterfully and articulately placed; it's an album that deserves a play from beginning to end.
Critic Review: "A Deeper Understanding is… a fascinating study in influence; it's hard to think of a band with more obvious touchstones that also sounds so original. Over his last two records, Granduciel has chosen a very particular slice of music history—mid-'80s rock made by baby boomers with synthesizers—repossessed it, and built a new world within it. Like the music from that era, A Deeper Understanding is all about contrast, the push and pull of rock grittiness and authenticity, while the layers of keyboards and studio sheen give the music a dreamier quality, suggesting the kind of imaginary spaces dreamed up by future-obsessed ravers."
…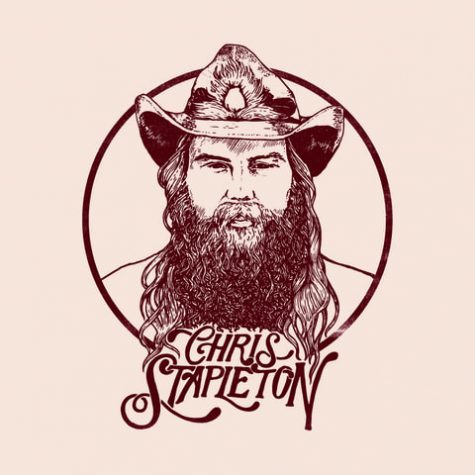 9. From A Room: Volume 1
By: Chris Stapleton
Genre: Alternative Country, Bluegrass
My Favorite Song: Broken Halos
For those who adamantly oppose country, allow me to suggest Chris Stapleton's From A Room: Volume 1. Shying away from the musical tropes of popular arena country, Stapleton effectively brings us back to the days of Johnny Cash and Earl Jones; though only a couple years into his musical career, Stapleton already has solidified himself as one of the greatest country songwriters of all time.
Critic Review: "As a songwriter, Stapleton rarely strays from country's evergreen topics: breaking hearts, breaking the law, breaking the bank. But he tackles them with a graceful economy of language and fine gradients of emotion… the idea of finding happiness in the face of hardship is not new in country music, and that's the whole point. What has made him so successful is how Stapleton invests these ideas with gravity and gratitude."
…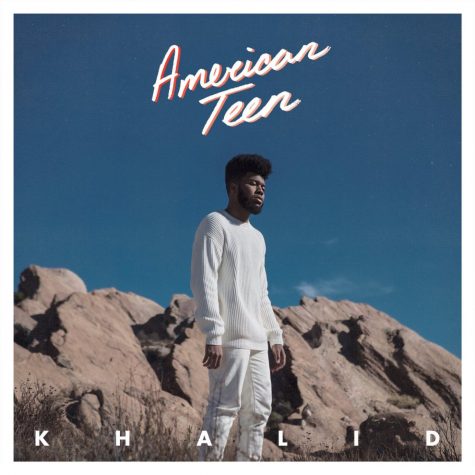 8. American Teen
By: Khalid
Genre: R&B
My Favorite Song: Winter
Khalid blends the sounds of 80's pop and modern nuanced R&B on American Teen, an album that mirrors teenage life with songs both joyful and sorrowful.
Critic Review: "American Teen" is a promising amalgam of bedroom art-soul and 1980s new-wave pop maximalism, and a union of lonely-boy mirror gazing with a sense of larger cultural purpose. It most vividly recalls the promise embedded in the soundtracks of John Hughes films — that an outsider's story might in fact be the thing that can unify and move millions."
…
7. Freudian
By: Daniel Caesar
Genre: R&B
My Favorite Song: Hold Me Down
Like prominent classic soul enthusiast Leon Bridges, Daniel Caesar comes across on this album as a star ahead of his time. Like other artists on this list, Caesar blends the past and the present, finding the sweet spot between the two.
Critic Review: "Caesar's balance between sacred elements and secular sentiment—an opposition brought to life by Toronto natives and frequent collaborators Matthew Burnett and Jordan Evans, who produced all of the songs—is what sets him apart. There's something visceral about the sound of an organ or a polyphonic choir, or admitting to a lover that they "saved [your] soul like Jesus." Put those things next to bluesy guitars and expressions of carnal desire, and the result feels as contradictory as love itself—divine and discordant at the same time. This is right where Freudian lands."
…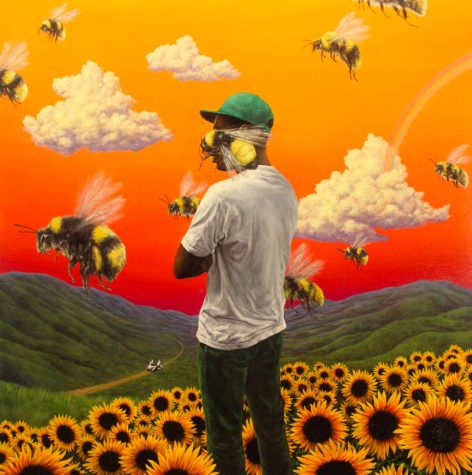 6. Flower Boy
By: Tyler, The Creator
Genre: Rap, Post-Bop Jazz, Soul
My Favorite Songs: Garden Shed (feat. Estelle and Rex Orange County)
A rapper with influences in soul and jazz, Tyler, The Creator's Flower Boy is an eccentric awakening that cannot be missed.
Critic Review: "Though it's probably an overstatement to call Flower Boy penitent, the album is certainly aware of past wrongs, and Tyler pursues integration through confession. Onlookers have wondered aloud when Tyler would "grow up," and while "mature" still feels imprecise when describing the rapper-producer, there is certainly an evolution taking place. But this isn't about the strides taken to make sense of a complicated past; Flower Boy shows thoughtfulness can be freeing. As Tyler, the Creator embarks on a journey of self-discovery, he becomes close to whole."
…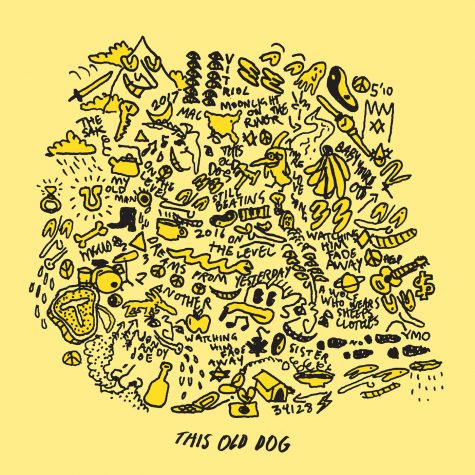 5. This Old Dog
By: Mac DeMarco
Genre: Alternative, Psychedelic Rock, Indie
My Favorite Song: Still Beating
Mac DeMarco releases another masterpiece with This Old Dog, an homage to a simple lifestyle and the indie music genre.
Critic Review: "By now, DeMarco has mastered the art of recording, at least within the parameters he's established for himself. In addition to playing every instrument, he produced and engineered This Old Dog, and the arrangements are minimal and impeccable. His voice is recorded bone-dry to enhance his conversational tone—he sounds like he's never more than a barstool away… DeMarco's problem, if you can call it that, is a good one to have—he owns his sound and continues to write songs that fit within it. For DeMarco and his audience both, all joy depends on this comfort."
…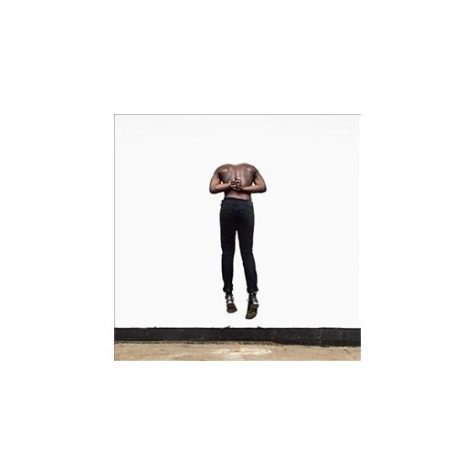 4. Aromanticism
By: Moses Sumney
Genre: Soul, R&B
Favorite Song: Doomed
To try to put in words what Moses Sumney sounds like is to do Sumney an injustice. To experience the truly soulful experience of Sumney's piercing vocals and simplistic melodies, take a listen for yourself.
Critic Review: "The concept of aromanticism—the incapacity or unwillingness to reciprocate romantic feelings or love—runs throughout Sumney's fragile, existential lyrics: Broken, disappointed, and isolated, Sumney is like Melville's forlorn Bartleby staring somberly out the window into the void—or, perhaps, a 21st-century version of Tina Turner whispering "What's love got to do with it?" But he finds radical politics in foreclosing the possibility of finding lasting intimacy and love with a partner… Aromanticism's quietude and calm sensitivity deliver a musical detoxification from the exhausting stream of information that now constitutes a normal day of news."
…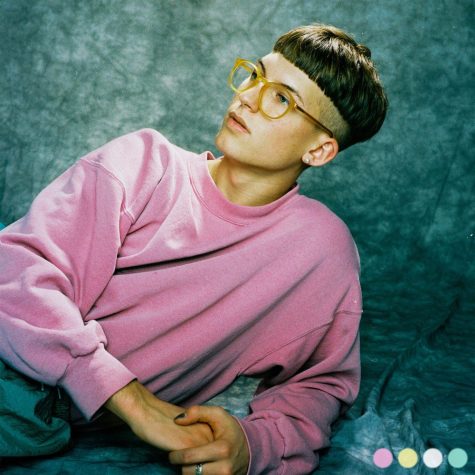 3. Yellow and Such
By: Gus Dapperton
Genre: Chillwave, Psychedelic Rock, Indie
Favorite Song: I'm Just Snacking
A short and fun album, Gus Dapperton comes across as both a genius and an easy going songwriter, with music unlike anything I've heard before.
Critic Review: "Each track is gorgeous, and considering Dapperton has declared 'World class cinema' as something that inspires him to create, each musical piece feels well-adjusted into the whole, like a well-paced film, where no scene feels superfluous… As he traipses down New York's Chinatown district, there's something immediately infectious about his style and musical sensibility. His songs, self-described as  '80s-influenced and kind of dreamy' are laced with lifting Roland synth pieces and earthy vocals."
…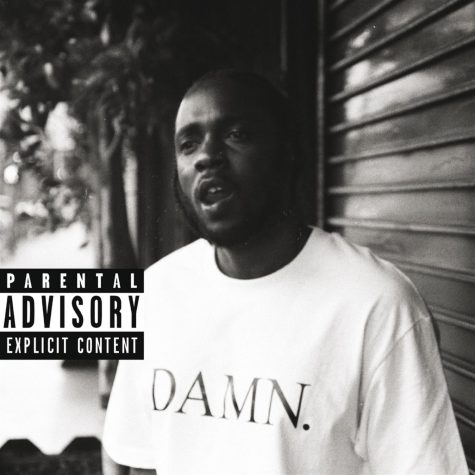 2. DAMN.
By: Kendrick Lamar
Genre: Rap
Favorite song: XXX. (feat. U2)
By far the most lyrically dense album I've heard this year, Kendrick Lamar tops himself with DAMN. in ways no one else can. For my full review, look here.
Critic Review: Storytelling has been Lamar's greatest skill and most primary mission, to put into (lots of) words what it's like to grow up as he did—to articulate, in human terms, the intimate specifics of daily self-defense from your surroundings. Somehow, he's gotten better. The raps on his fourth studio album DAMN. jab mercilessly like a sewing machine. His boyish nasal instrument is distinct and inimitable as it slithers up and down in pitch on "PRIDE." Even when Lamar sounds like Eminem, or Drake, or OutKast, he sounds like himself, and he arguably outpaces them all as a writer.
…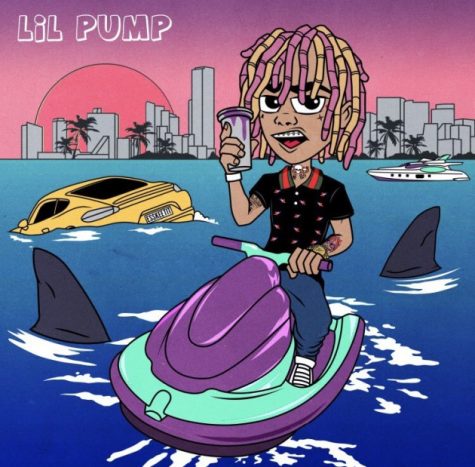 1. Lil Pump (Self Titled)
By: Lil Pump
Genre: Rap
Favorite Track: Boss
Probably the most overlooked and dismissed album of 2017, Lil Pump's debut can actually be rivaled with some of the best rap albums to release this year. Staying with a sound he knows and never straying from his comfort zone, Lil Pump's energy and genius results in the best album I've heard this year.
Critic Review: "As the first extended exposure to an artist previously heard only in brief fits, Lil Pump's debut is impressively consistent, a sign that the divisive rapper may have more staying power than his many detractors have predicted. If all that suggests a certain cynicism, it's to Pump's credit that none of it comes through in his music. There isn't a moment on his brisk self-titled debut album where he doesn't sound completely, endearingly stoked, and that kind of total commitment is all too rare on any rap album, mumble or otherwise. Where Uzi and Yachty tend to check out of their lesser material, Pump doubles down on every song, injecting SremmLife-levels of enthusiasm into even the rare ones that fall short of their goal of rattling around in listeners' heads for hours after just a few exposures. Every track is loud, hyper, and catchy just to the brink of obnoxiousness, with only a couple crossing that threshold by a step or two… While nobody would mistake him as one of rap's great thinkers, Pump isn't nearly the meritless insult to hip-hop that his grumpiest critics have cast him as."
…
What do you think of what made the cut on this list, and what didn't? Let us know in the comments below.

About the Writer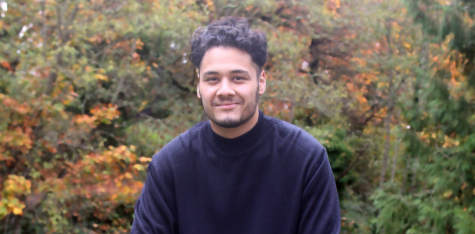 Shak Saidjanov, Editor
Shak is a senior at La Salle, where he played varsity football. In his free time Shak enjoys trout fishing and writing, as well as listening to a copious...