Boys Basketball Begins League Play with 2-0 Start
With the boys basketball season well underway, the team is off to a 2-0 start in league play, moving to a 5-7 overall record. The team started the season off with non-league games against a number of teams, and during Christmas Break went to a tournament in Las Vegas, where they did not perform as well as they had hoped.
According to junior Alex Boyd, "Coach Christensen told us this summer that we'd have growing pains going into the season, but I feel like we're showing a lot of promise for the rest of the season. As far as hopes for the season go, a state title is always the main goal".
The more immediate goal, however, is making it to the playoffs, which comes from strong performances in league play. The team defeated Sandy 67-65 in their first league game on January 5th, where junior Jace Norton scored the game winning shot in overtime. The team also defeated Milwaukie in their second league game on January 9th, with a final score of 59-52.
"We've been working hard everyday in practice and have been trying to execute what Coach Christensen has given us," junior Rudy Massaad said. "I think overall if we stick to the game plan and learn from all our mistakes we should have a great run this season."
La Salle has many new additions to the team this season, since nine varsity players graduated last year. However, many other teams are in a similar situation. "A lot of seniors left last year, for everyone, so the title is up for grabs. That being said, we have to get through good programs like Wilsonville to get there," says Alex Boyd.
New on the roster this season is freshman Nicolas Boyd, Alex's younger brother. While it may seem surprising that a freshman is on the varsity team, junior Isaac Kersey-Bronec said that Nicolas is "an excellent player, extremely skilled for a 15 year old, and he's got a bright future in basketball."
The team is fairly young, as they only have three seniors on the roster, Isaac said, while also noting that "we need to grow our chemistry as we move forward in the season."
With twelve games remaining in the season, the Falcon's next game is this Friday at home against Rex Putnam at 7:15pm, so make sure to come out and support your boys varsity basketball team.
Featured image courtesy of OSAA
About the Writer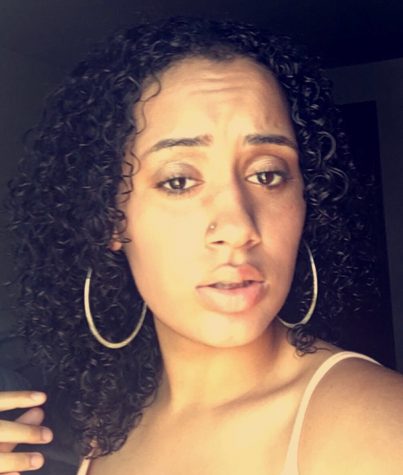 Michaela Carter, Staff Reporter
Michaela Carter is a senior at La Salle. She loves playing softball, shopping, and cooking. Next year, Michaela is looking forward to attending a university...