An Upbeat, Relaxing Playlist to Get You Through Finals
Hang on for a minute...we're trying to find some more stories you might like.
As finals approach, pretty much everyone will probably be feeling extra stress in the next few weeks. Although there are many approaches to dealing with stress, one of the easiest and most effortless ways is through music. During times where I am extra stressed or just feeling down about something, I find myself listening to music nonstop. Here are 10 of my favorite Alternative/Indie songs to boost your mood and take your mind off the hectic weeks that are approaching.
Parking Lots- Plums
This dream-pop song by Plums perfectly combines an eccentric beat with a melodic flow that results in a sound you can't help but feeling good when listening to.
Wednesday- Good Morning
The easy going and pleasant vibe in "Wednesday" will quickly take away any stress or worry you have. The entire "Shawcross" album by Good Morning carries a similar relaxing beat that will help you escape your stress.
Soft Love- The Symposium
With its dreamy beat, "Soft Love" is an eclectic and rhythmic song, with a distinctive vintage feel. This two-part song by The Symposium contains two uniquely different sounds, both of which will take you away from reality for a few minutes.
Misty Morning- Travis Bretzer
"Misty Morning" is definitely a bit less optimistic than the other songs on this list, but is still a great one to help you chill out. The slow beat and singer-songwriter style of this song is completely calming during a stressed out moment.
Rockaway- Summer Salt
Summer Salt's relaxing song "Rockaway" is an instant mood booster, and can be played on repeat all day without it getting old. This song sounds like summer, and is exactly what you might need in the middle of the stressful school year.
You Bet I Stare- Banes World
An upbeat sound paired with adorable lyrics, "You Bet I Stare" is a fun and catchy song that makes it hard to be in a bad mood when you listen to it. The innocence and joy contained in this song make this a totally charming song.
You Are The Right One- Sports
Eccentric and smooth, "You Are the Right One" is a totally groovy song that can't be listened to just once. It's the type of song that is so carefree and fun you want to blast it in the car with your friends, and that will make you forget about any stress you have.
Suburban Escape- Hala
"Suburban Escape" by Hala contains a quirky rhythm and a wonderful blend of sounds that make this song so easy and pleasant to listen to.
Daibutsu- Sunbeam Sound Machine
The uplifting and free-spirited vibe in "Daibutsu" overpowers any stress and leaves you feeling optimistic. This simple mix of sounds comes together perfectly to form an enjoyable and easygoing song.
Chamber of Reflection- Mac DeMarco
A true work of art, Chamber of Reflection is one of the most well known Mac DeMarco songs. It's the type of song that gets better every time you hear it, everyone loves it, and it is a perfect addition to any playlist.
Which of these songs stuck out to you? Do you have any ideas for other songs not included here? Let us know in the comments below.

About the Writer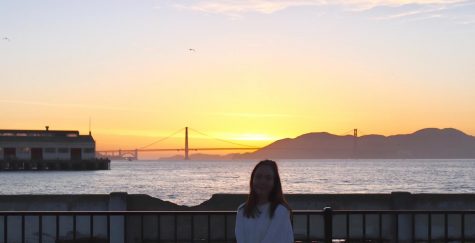 Peyton Hedges, Editor in Chief
Peyton is a senior at La Salle who participates in student council and the outdoor club. In her free time she enjoys spending time with her friends, family...