Student of the Week: Olivia Cooley
Hang on for a minute...we're trying to find some more stories you might like.
Junior Olivia Cooley balances a range of responsibilities including school work, extracurricular activities, and a job to top it off, all while maintaining an impressive GPA.
Olivia is taking multiple advanced classes including AP English 3, AP Calculus AB, and Honors Spanish 3. She says she takes these classes to "be challenged in being a better student to increase my chances of success in the future and prepare me for college." She works hard in these classes and others, as evidenced by her impressive 4.073 cumulative GPA.
One of the hardest things in her daily life is "realizing I have more homework than I thought I did, and having to sit down for 5 hours and do homework". Every week she struggles with "doing whatever English essay is due… At the moment we have one due pretty much every week".
Aside from her packed classes, Olivia says her favorite class at the moment is Tech Theatre with Mr. Shelton. "There are only 7 of us in the class and we are all involved in actual technical theater productions, and getting to know how things work behind the scenes is cool," she said.
Outside of her busy classes, Olivia is also involved in many clubs including Speech and Debate and being part of the National Honors Society. She is also head of Outdoor Club, is an ambassador, and member of Link crew.
When she isn't at school or meetings, Olivia works at Subway on Saturdays and whenever else she can. But when has free time she likes to play piano, Dungeons and Dragons, and any challenging board game to test her knowledge and problem solving skills. She enjoys spending time with family and friends whenever she can. She also enjoys hiking, saying that while being out on a hike "you can't worry about technology or school and it's good to get away from it all".
Olivia Cooley continues to test herself by trying new things and putting her full self into her work. After La Salle, she says that she hopes to get into a good school out of state to begin her transition into the real world.
About the Writer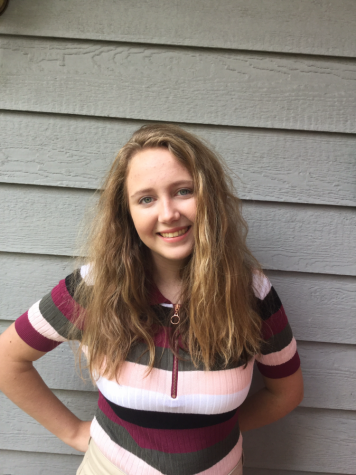 Katherine Ripley, Staff Reporter
Katherine is currently a junior at La Salle Prep. In her free time she likes to read, hike, run, and hang out with friends. She hopes to one day go into...