Only Days Remain to Save the Internet As We Know It
Hang on for a minute...we're trying to find some more stories you might like.
Three years ago, we won a battle for the internet. This year, we need to do it again.
The newest fight for the net is an effort to stop the Federal Communications Commission (FCC) from repealing net neutrality laws, a set of laws adopted in 2015 that labels internet service providers (ISPs) as common carriers and requires them to treat all internet data the same way. Under these laws, ISPs can't slow down your access to certain websites or charge you more to see them. On December 14, the 5 members of the FCC will vote to possibly repeal these laws and determine the freedom of our internet.
If these rules do get repealed, internet providers will have power over what you see. You won't have control of your browsing experience anymore: internet providers will be able to pick and choose what you can find. ISPs will no longer be stopped from charging you more or throttling your internet when you try to access certain websites or types of data. Without these laws in place, larger companies could simply pay ISPs to have their data prioritized. Smaller, newer organizations that couldn't afford such costs would be left behind.
This needs to be stopped: the internet as it is now is a place of new ideas and free speech. It's a land of innovation where everyone has an equal chance to make something happen. This freedom will become a myth as our browsing becomes determined by whoever is able to pay to get their content distributed. Repealing net neutrality is an attack on our free speech as open, rising voices will be silenced by paying companies.
Ajit Pai, chairman of the FCC and leader of the plan to repeal net neutrality, claims that the current laws stifle investment and innovation. This is the main argument against net neutrality: that these laws have prevented ISPs from investing more, and that, without them, companies would focus more on establishing broadband infrastructure in new areas. This is decidedly untrue: in 1993, a similar decision was made for cell carriers to be labeled as common carriers. In a December 1st interview made available exclusively to high school journalists, Tom Wheeler, the previous FCC chairman, points out that, "at the request of the industry, Congress made wireless a common carrier, and 300 billion dollars of investment followed."
These laws haven't had an effect on investment; they are simply laws on how ISPs need to act. "The fact of the matter is, since the adoption of the open internet rules, there has not been a decline in investment," Wheeler says.
Ajit Pai, on the other hand, claims that innovation has been stopped by these rules. He argues that media pressure and a competitive environment would be enough to stop companies from acting out. His plan forces companies to be transparent about their practices, and gives the Federal Trade Commission (FTC) renewed authority to govern ISPs practices. The problem with that? The FTC isn't meant to handle these problems; the FCC is.
"The Federal Trade Commission is not the expert agency: The Federal Trade Commission has to worry about everything from pharmaceuticals to bleach labeling," Wheeler says. Case-by-case enforcement by the FTC isn't a replacement for clear laws from the FCC.
The second part of Pai's argument claims that, if companies did throttle or charge more for certain websites, people would have to respond. Essentially, he acknowledges that these problems could happen, and puts the pressure on consumers to stop it with media backlash or by switching to another ISP.
There are several problems with this: the first being that many companies have near-monopolies over the area that they're in. "There are essentially four companies that control your access to the internet: Comcast, Charter, AT&T, and Verizon," Wheeler says. If you live in an area that only has Comcast, there's no way for you to switch to another ISP; you're stuck with Comcast, or you don't use the internet at all.
Furthermore, due to how expensive starting up a new ISP is, these providers will likely keep their monopolies for years to come. Just wiring up an average city can cost hundreds of millions of dollars, and that's if you can get the rights for it in the first place.
However, even if the pressure was enough to stop companies, there's no reason for them to have that power in the first place. Whether they exercise it or not, why would you risk giving them the ability? We deserve to make our own decisions about what we see on the internet, without corporations or wealthy people paying to be prioritized or put in the fast lane. In early 2014, before current net neutrality laws were in place, Netflix and Comcast did just that. These laws are necessary to keep the internet free and open to all.
In 2015, we won our rights to an open internet by protesting and forcing our voices to be heard. This year, we need to speak again. Here's how you can join the fight for net neutrality:
Without net neutrality, the internet will no longer be a open source of information. Our freedom of speech and ability to protest will be censored by corporate greed. We have only a week to make a change; speak up for our freedom today.
Image used with permission from Vimeo.

About the Writer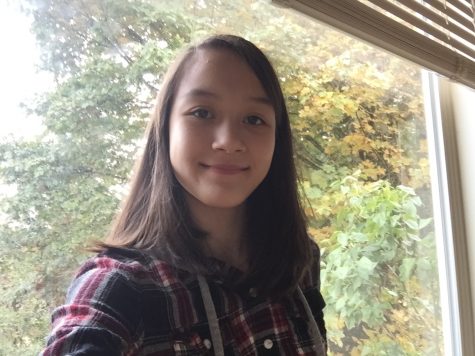 Kierra Young, Assistant Editor
Kierra is currently a junior at La Salle. She loves traveling and volunteering in nature. In the rest of her free time she enjoys reading, playing the...