Teacher of the Week: Mr. Swanson
Hang on for a minute...we're trying to find some more stories you might like.
As most students who have had him know, Mr. Swanson is passionate about his students, teaching, family, and relationship with God. Going into his fourth year as a math teacher at La Salle, Mr. Swanson teaches his students the value of hard work and enjoys sharing stories about his strong faith. The Falconer interviewed Mr. Swanson to get better insight about his past before La Salle, his time here now, and what he enjoys doing outside of school.
Mr. Swanson attended Northwest Nazarene University for his undergraduate degree and received his Masters in Education from the University of Portland. A surprising fact is that history was his favorite subject in school and still is today.
Before transitioning to La Salle, Mr. Swanson taught at public schools for thirty-four years, and he says that "God brought [him] to La Salle." This year, Mr. Swanson teaches Honors Algebra 2 and AP Calculus AB.
How Mr. Swanson got into math is remarkable, as he began at a young age. He recalls his first memory of teaching math, "in third grade sitting in my sister's bed helping her with her Algebra," he said. Impressively, his sister was seven years older, a sophomore in high school. Some additional math experiences he had include being the manager of a football team and helping his wife pass college Algebra.
Since coming to La Salle, a challenge Mr. Swanson has faced is the "long transition time after teaching public school for so long." It is safe to say that Mr. Swanson has settled in well, as his room is packed before school, during break, and after school. Anyone walking by can clearly see that room 135 is a place filled with positivity and high energy, where students can ask for math help or simply hang out.
It is no surprise that when asked what he enjoys the most about teaching math and what his favorite part of La Salle is, Mr. Swanson does not hesitate to say, "The kids, the kids are so fun, and the whole thing about teaching a subject that so many people find confusing is so challenging and so fun."
Outside of school, Mr. Swanson enjoys the outdoors, including kayaking and hiking. He and his wife live on a houseboat, where they can simply "kayak off [their] back deck." Also, Mr. Swanson has four kids, along with two grandchildren, so he loves to visit them and go on vacation.
Mr. Swanson's advice to his students is, "Don't be afraid to struggle. Remember to be kind and loving. Try not to say anything you have to ever undo. As you finish school or all the time, try to be useful, do something for the world."
***
What's your favorite part about Mr. Swanson's class? Let us know in the comments below.

About the Writer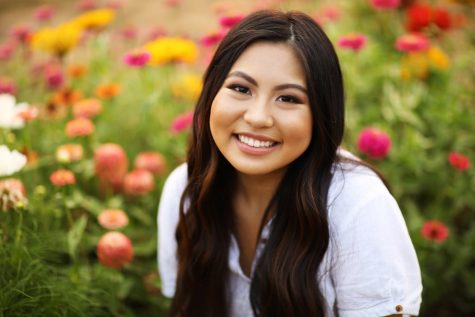 Samantha Kar, Editor
Samantha is a senior at La Salle. She is a varsity swimmer on the swim team. In her free time, she enjoys playing the piano, photography, and hanging out...