Get Thrifty! 5 of the Best Thrift Stores in Portland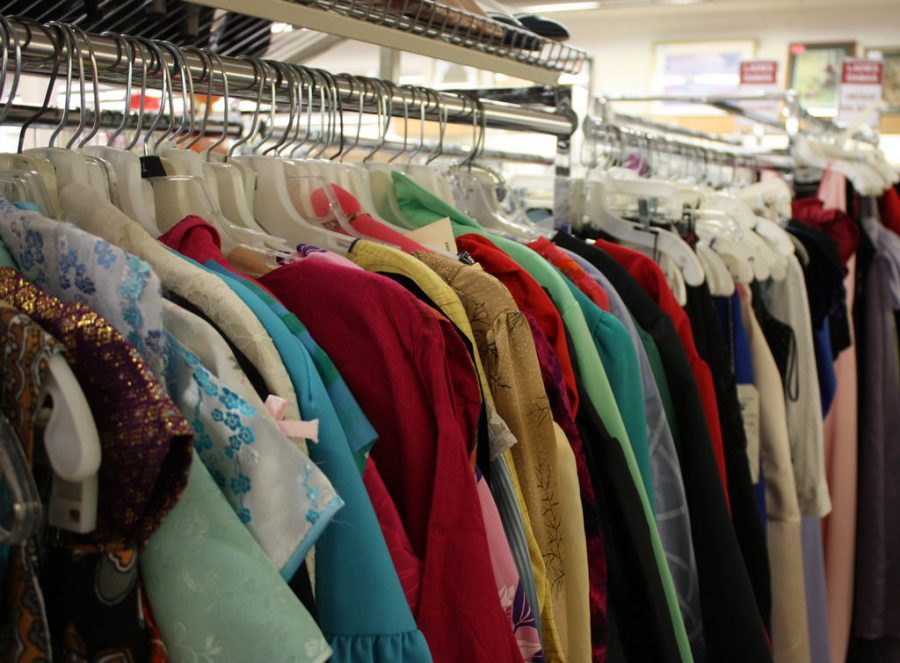 Thrifting saves money, is good for the environment, and is a fun way to find unique things that no one else has. Portland is home to many cool and exciting thrift stores worth checking out. Here are 5 of the best thrift stores here in Portland, ranging in price from only a few dollars ($), up to $20 per item ($$), and even $30+ per item ($$$$).

Red Light Clothing Exchange
Location: 3590 SE Hawthorne Blvd, Portland, OR 97214
Price: $$$
Recommended for: People who like to try different styles and make a statement with their clothing.
Upbeat and funky, Red Light definitely takes the prize for the most unique clothing. The store ranges in style, but is consistent in that most of the clothing sold there makes a statement. Everything is covered with some sort of crazy pattern or design, and is colorful and fun. Although on the pricier side, the selection of unique clothes definitely makes it worth it for the price. Even if you're not buying anything, Red Light is tons of fun just to look through to see all the crazy and cool vintage clothing.
***

Loading ...
The Salvation Army Family Store
Location:  10174 SE 82nd Ave, Happy Valley, OR 97086
Price: $
Recommended for: People willing to hunt for clothing for a cheap price.
Salvation Army has the widest range of clothing for the cheapest prices. Shopping here requires an open mind, and it might be more of a hunt to find clothes you like. But don't give up on this place because there can be some really great things if you take the time to look through it all, and nothing is better than getting 5 pieces of clothing for the price you might pay for one in a retail store.
***
House of Vintage
Location: 3315 SE Hawthorne Blvd, Portland, OR 97214
Price: $$$
Recommended for: People who enjoy wearing trendy vintage clothing.
House of Vintage is a never ending store, full of vintage and retro clothing. With an endless amount of winds and turns, it's easy to get lost in this sea of vintage, and the tremendous supply of clothes could keep you shopping for hours. The store has absolutely no order, no organization, and there is no telling what size or gender the clothes you find are, but that's all part of the fun at House of Vintage.
***
Red White & Blue Thrift Store
Location: 19239 SE McLaughlin Blvd. Gladstone, OR 97027
Price: $
Recommended for: People who want to search for good clothes at a cheap price.
The Red White & Blue thrift store is arguably one of the best and most underrated thrift stores in Portland. It is similar to Salvation Army in price, and House of Vintage in style, with trendy sweaters, jackets, and graphic tees, for the same price, and sometimes even cheaper, than any other thrift store. Always remember to be prepared with plenty of cash because it's cash only at Red White & Blue!
***
Artifact: Creative Recycle
Location: 3630 SE Division St, Portland, OR 97202
Price: $$$$
Recommended for: People who are looking for good quality clothing and current fashion.
With the great quality and condition of the clothing sold at Artifact, it's hard to believe that it's even a thrift store. Unlike most other thrift stores, the clothing at Artifact is modern and is in fairly new condition. Artifact also sells cool antiques, furniture, and accessories. Artifact is definitely a pricey thrift store, but it's hard not to find what you're looking for here.
***
Let us know your thoughts on these thrift stores and any of your other favorites in the comments below!
About the Writer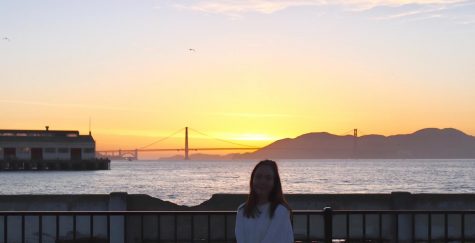 Peyton Hedges, Editor in Chief
Peyton is a senior at La Salle who participates in student council and the outdoor club. In her free time she enjoys spending time with her friends, family...