After Strong 3-2 Start, Varsity Football Looks Toward Milwaukie, Playoffs
Despite a loss on Friday night against Sandy, the La Salle varsity football team has started the season off with their best record in several years. Five games into the season, the Falcons are 3-2 overall and 2-1 in NWOC league competition, and are ranked 13th in the state.
Varsity head coach Aaron Hazel has been very impressed with the early results of his team, saying, "we have a great group of upperclassmen leading us, which definitely makes me feel confident that we will be ready to play".
A number of seniors graduated from the team last year, leaving an open spot for the quarterback position. The quarterbacks this season are senior Justin Owens and junior Ethan Edgerly.
"I think we have definitely improved the most in our defensive mentality," says Mr. Hazel. "We are ready to go from the first snap to the last snap, which has been a huge improvement for us. Our upperclassmen have put a ton of work in the weight room, and they are seeing the results this season".
Last season around this time, La Salle's football team was on a three-week losing streak; however, despite the much more impressive start to this season, Coach Hazel believes that there is still more work to be done.
"We have had a lot of success, but we still haven't played a complete game," he said. "Friday night's game went very well.  We played one of the best teams in the state and had a championship environment, and matched up with them physically and emotionally. We had a couple critical mistakes, and Sandy executed when they needed to. It was a tough game and close game. And I feel we showed people we belong playing with those type of teams."
Mr. Hazel feels the biggest challenge for the rest of the season is "staying healthy and staying focused on making sure with all the distractions with school and friends and everything that is going on in teenagers lives." He says that the team has a need to "just [stay] focused on tasks at hand, [and] that the two hours a day in practice we are making the most of those, so we can compete to the best of our abilities on Fridays".
With only four more games left in the regular season, Coach Hazel says, "We have put ourselves in a position where we control our own destiny. If we continue to focus on the task at hand, the playoffs will take care of themselves".
Heading into Friday night's game against #17 Milwaukie, Coach Hazel is feeling excited that his players get the opportunity to be able to play against another physical, playoff-caliber team that will give them the chance to continue to test their abilities.
Friday night's game is on the road at Milwaukie, and starts at 7pm.
About the Writer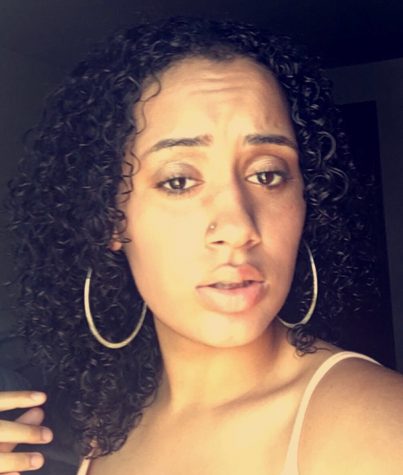 Michaela Carter, Staff Reporter
Michaela Carter is a senior at La Salle. She loves playing softball, shopping, and cooking. Next year, Michaela is looking forward to attending a university...