Teacher of the Week: Mr. Hegarty
Mr. Hugh Hegarty is well known around La Salle for his passion for history and effective organizational skills in teaching his classes. To find out more about Mr. Hegarty, we asked him some questions about his life before coming to La Salle, his life outside of La Salle, and what he enjoys about teaching history.
History before La Salle:
Mr. Hegarty has been at La Salle since 2005. He has always loved history, and always wanted to follow in his father's footsteps of being a history teacher. Before coming to La Salle, Mr. Hegarty taught in New York at a Christian Brothers school. "I've always been attracted to the educational philosophies of the Christian Brothers," he said. "Of course when the opening at La Salle came I was interested in continuing my career here".
Organizational skills:
"Well, it's all about organization and effective planning. I try to plan at least a week out so I know where we're going with the class. I try to give the students as much advance notice as possible with upcoming projects and assessments".
Challenges as a teacher:
Mr. Hegarty is very dedicated to effectively managing class time, and notes that he likes to cover all of the possible lessons associated with each class that he teaches. The most challenging part of being a teacher is "probably not getting to cover everything that I would like to," he said. "It seems as though there is just so much that we could potentially cover, but have limited class time to get everything done".
"
I just love the students. That's why we are all here."
— Mr. Hegarty
Things he enjoys most about teaching history:
Mr. Hegarty says that "the sense of the community here at La Salle is wonderful. It is just a joy coming to work everyday". It was very hard for Mr. Hegarty to pick his favorite lesson to teach, although he eventually settled on "the impeachment simulation where the class impeaches one of the students and we go through the whole trial and possible removal" of that student.
Things he enjoys to do outside of school:  
Outside of Mr. Hegarty's busy work schedule, he enjoys hiking, hanging out with his kids, watching baseball, and traveling.
About the Writer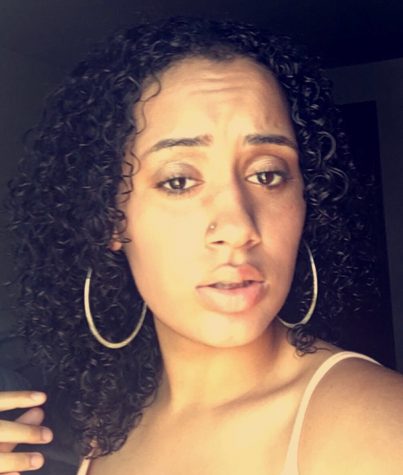 Michaela Carter, Staff Reporter
Michaela Carter is a senior at La Salle. She loves playing softball, shopping, and cooking. Next year, Michaela is looking forward to attending a university...