La Salle Welcomes New Teachers and Staff for the 17-18 School Year
At the beginning of the new school year, La Salle welcomed many new teachers and staff members to be a part of the community. Here's a detailed look at our new faculty and staff, their background, and their position here at La Salle.
Ms. Mickelson: Executive Assistant to the Principal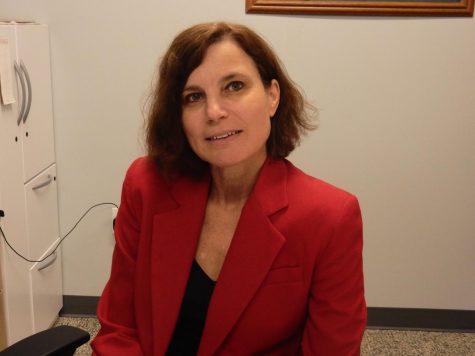 As the new Executive Assistant to the Principal, Ms. Mickelson is right in the mix with all things La Salle related. Before starting at La Salle, Ms. Mickelson got early insight into the school and students through her husband, who is a substitute teacher here, inspiring her to want to be a part of the La Salle family, specifically joining in on the "Enter to learn, leave to serve" motto.
Having the job as the Executive Assistant to the Principal requires her to find and arrange substitutes, work with volunteers, help put together many La Salle events (such as the mother/son and father/daughter dances, as well as graduation), and she even has the honor of putting together the hefty packet all students receive in the mail during summer preparing them for what's to come during the upcoming school year.
When asked about what really struck her about the school she said, "I think you can be committed to what you believe in and then showcase that in your work". Despite all of the work that it involves, Ms. Mickelson truly enjoys her job, saying that one of the most wonderful things about it is that you are really at the "heart and soul" of the school.
Before coming to La Salle, Ms. Mickelson attended the University of Minnesota, majoring in journalism and minoring in political science. She had a public relations marketing agency, and her group was hired to represent the Lord of the Rings movies. During the year that the infamous movie won 13 Academy Awards, her agency put together their Oscar party.
***
Ms. Stroud: Assistant Athletic Director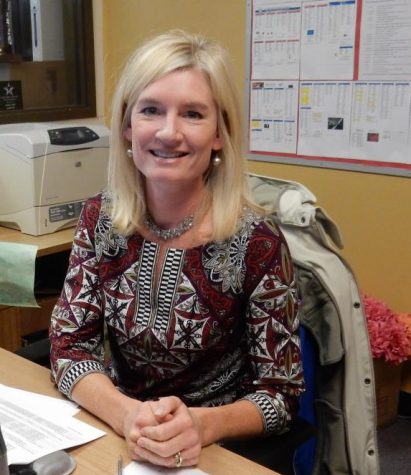 Taking on the new position of the Assistant Athletic Director, Santa Clara University Communications graduate Ms. Stroud was looking for something that allowed her to interact more with the students, have more hours, and be more visible on campus, compared to her previous position as Gift Processing Coordinator for La Salle.
In her new role, Ms. Stroud says that she does a ton of scheduling, organization, and multitasking, all for our various sports teams. Her favorite part of being the Assistant Athletic Director is witnessing the "success and failures of sports and how that changes kids and their experience in high school." Outside of school, Ms. Stroud enjoys running and hanging out with her friends.
***
Ms. McClory: Director of Alumni Relations and Development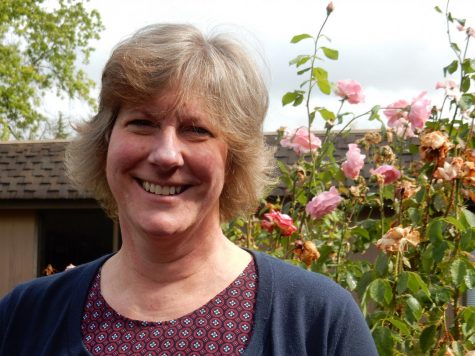 This year, Ms. McClory is settling into her position of working with the Alumni Board of Directors, where she plans many social and service activities that are designed to facilitate a lifelong relationship between alumni and La Salle. What is especially rewarding to her about the job is "the work the alumni association does to enrich the student experience." She says that "The Center for Innovation and Creation, for example, brings new ways for alumni to support student inventors, entrepreneurs, and social advocates".
Ms. McClory is also a "zealous fundraiser", as she calls herself, primarily working to support financial aid and La Salle's academic programs. Her favorite part about what she does at La Salle is working with the alumni and "bringing them back to campus in a way that makes them feel good about their continued relationship" with La Salle.
Having attended the University of Notre Dame, majoring in English and minoring in business, Ms. McClory has also worked at the University, as well as Santa Clara University and the University of Portland. This year, she is most excited to organize the second annual Alumni Volleyball Tournament, where she is confident that last year's nineteen participants can be doubled or even tripled. As for an interesting fact about her, Ms. McClory says she comes from a big Catholic family and has two sisters both named Mary.
***
Mr. Fitzsimmons: French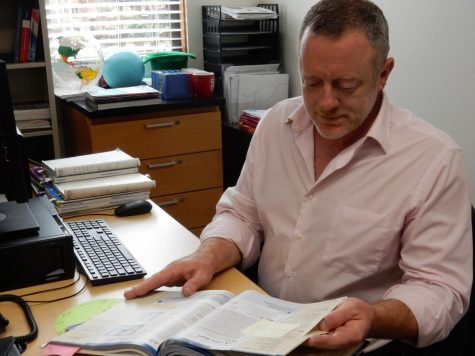 Our new french teacher, Mr. Fitzsimmons, can be found in room 123A teaching French classes 1-4. Having over 15 years of teaching experiences throughout several different schools, Fitzsimmons has built up quite the resume. He attended Sarah Lawrence College, and received his graduate degrees from SFSU and UCLA, his majors being in English, French, Latin, and Greek. To justify the reasons for majoring in so many languages, he explained the background of his interest in the topic saying, "I've been studying and teaching languages since I was a wee lad. I never get tired of it".
Along with his love of languages, he also enjoys teaching them; his favorite parts about it are being in class, interacting with his students, and the camaraderie with his colleagues. Fitzsimmons says that he chose La Salle because the school's mission is fully aligned with what he believes and teaches.
A piece of advice he can give to all students taking his class is to "never be afraid to make a mistake in a foreign language; everyone makes them, even your teacher."
***
Mr. Kelly: Educational Assistant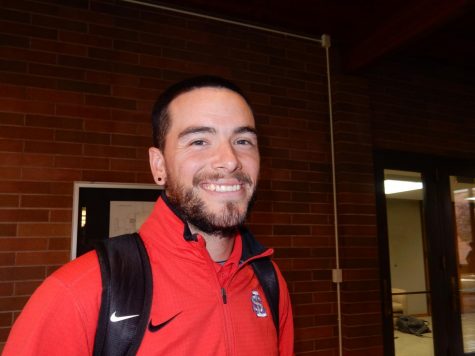 As a La Salle alumni himself, as well as a Lewis and Clark College psychology major, Mr. Kelly jumped at the opportunity to come back and be a part of the La Salle staff, taking on a very important and meaningful role. This year, Mr. Kelly is co-teaching in the classroom as an Educational Assistant in a variety of subjects to offer support to students as they need it. He is currently assisting in English, Math, Religious Studies, and Science classes.
Outside of the classroom, Mr. Kelly has been coaching football and track at La Salle since 2014. Mr. Kelly loves the culture here at La Salle and says he has always wanted to return to the school. He was inspired by his teachers and counselors that helped him along the way throughout his time here as a student, and he hopes that he can "help give back as much as those educators gave to me as a student."
Mr. Kelly says his new job so far has been a "blast", and that he is very excited to be in the building every day working with all his students and getting all of the new experiences that come with it. In his free time, Mr. Kelly enjoys traveling, reading Harry Potter, and being outdoors with his wife.
***
Ms. Hoemmen: Math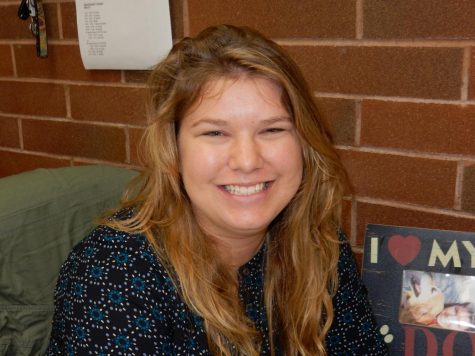 Going into her fifth year of teaching, when math teacher Ms. Hoemmen made the big move from Illinois to Portland, she decided to come to La Salle as it seemed like the best fit for her and fulfilled her desire of providing a comfortable and challenging school environment, saying, "it felt like a home away from home." Ms. Hoemmen graduated from Southeast Missouri State University with a Bachelor's of Science in Education- Mathematics (9-12), and she also began the master's program at Illinois State University in pure Mathematics. This year, she is teaching Algebra 1, Algebra 2, and Pre-Calculus, and so far is loving it, saying, "The Math department is amazing to work with, the faculty and staff is very welcoming and helpful, and the students are so fun, interesting, and intelligent!".
Ms. Hoemmen tells us her inspiration to teach math came from her high school algebra teacher and her attitude in the classroom, as well as her experience from tutoring a few grade school students with their math homework after school, saying, after that, "the rest is history. I made the decision then, that I wanted to go to school to teach high school math." What she enjoys most about teaching is her students in general and how they make the classroom a fun environment, as well as giving each of her classes its own style and personality. Ms. Hoemmen also enjoys being able to help students who dislike the subject start to overcome that idea and improve their math skills.
As for advice for her students, she understands that asking questions can be difficult, but she says, "it's better to have asked a question and sought out the help, than to feel stressed or confused." Ms. Hoemmen says her professional goal for this year is to be able to utilize Schoology for more resources, while her personal, and rather "Portland" goals are to try every flavor at Salt & Straw and hike every trail in her "Take a Walk Portland" book.
Outside of school, her biggest hobby is collecting any form of music, including books (vocal, piano, or guitar), vinyl, CDs, and even concert ticket stubs, which are her favorite. Ms. Hoemmen tells us the best concerts she has attended were Florence and the Machine, B.B. King, The Wailers, Sublime with Rome, and Mumford & Sons. 
***
Ms. Bryan: Science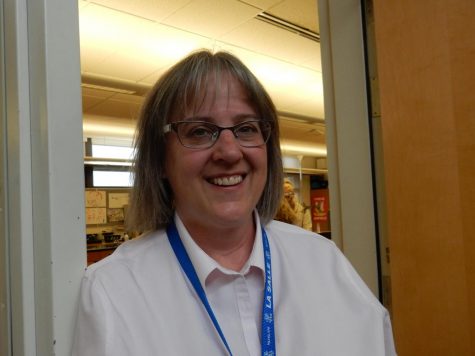 Ms. Bryan, who happens to be the mom to two of La Salle's class of '17 valedictorians, Greg and Dave Bryan, has now become a science teacher here at La Salle, after being a long-term substitute last year. Ms. Bryan graduated from Southern Oregon State College (now the University of Southern Oregon) with bachelor degrees in chemistry and general science, and later went on to receive her PhD in organic chemistry from Cal Berkeley.
Ms. Bryan made the decision to teach at La Salle, ending her long 15-year break from teaching, once she heard that the school needed a science substitute. She was then lured in by the atmosphere of La Salle, saying, "this is one of the finest science facilities I've ever met. Wonderful people, wonderful teachers". Ms. Bryan also says she feels indebted to La Salle for all they gave to her sons who "got a great education here and had a wonderful overall experience". This year, she will be working part-time with two classes of Chemistry.
Her favorite aspect about teaching is witnessing when her students conquer subjects they once thought too difficult, as well as "geeking out" with students who are interested in learning more than what is provided in their textbooks. Ms. Bryan says her overall teaching goal is prepare her students for college level Chemistry courses and to think about handling consumer chemicals intelligently. Most importantly, she wants her students to "feel that if they want a career that requires Chemistry courses, they can do that, too".
A piece of advice she can give to her students is to realize that the first explanation or discussion is never going to make sense to every single student because everyone learns in a different way and at a different pace, and she wants them to remember that "problem-solving is a skill that can be learned, not just a talent you're born with. It gets easier the more you practice".
While she's not teaching, Ms. Bryan enjoys cooking and learning new things, whether that be science, politics, history, or philosophy.
Overall, Ms. Bryan says she would not want to work anywhere else besides La Salle, saying that "I feel the school gave Dave and Greg so much, it feels good to be giving a little of that back."
***
Mr. Larson: English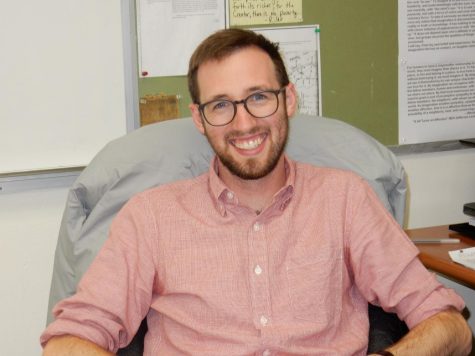 Our new English teacher, Mr. Larson, is no stranger to La Salle. After graduating with the class of 2008, Mr. Larson went to college at Linfield, majoring in English, and then went to graduate school at Boston College, earning his degree in English.
After finishing college, Mr. Larson decided to pack up and travel abroad to teach English as a foreign language in China and the Dominican Republic, saying, "What a luxury to travel, [and it was] even more of a luxury to get paid to travel.
After his experience abroad he decided to come back to the familiar hallways of La Salle. As this is his first year teaching high school English, he is very excited about what is to come. Mr. Larson tells us his inspiration to become an English teacher came from a whole bunch of excellent teachers and good books, as well as the fact that "reading and writing improved my quality of life and I want to give that to others, the best way being getting back into the classroom".
He says all of his goals in the classroom are related to helping students understand themselves and understand the world around them. A personal goal of his is to not be a "passable" teacher, but a great one. One his favorite parts about teaching is, "having some part in helping people move from a state of not knowing to a state of knowing and being able to do something." Mr. Larson is excited for the moment when his students don't need him anymore for the work he asks them to do, and to introduce them to the world outside of these halls.
Mr. Larson is a big music enthusiast and has many hobbies, such as playing the guitar, writing letters, carpentry, and "throwing stuff", whether that be a frisbee or a football.
***
Ms. Dooley: Science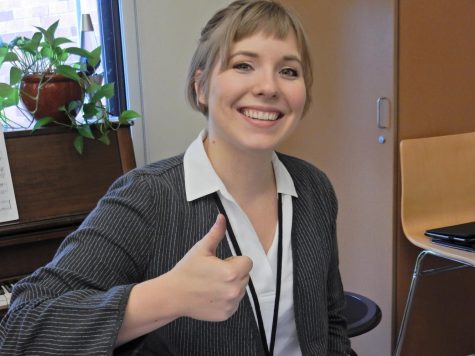 Entering her third year of teaching, Ms. Dooley joins the La Salle staff as a freshman Physics teacher. Before coming to Portland, Ms. Dooley taught at multiple schools in Texas, but says, "I wanted to move somewhere I haven't lived before and Oregon seemed like as good a choice as any", while La Salle also looked like a cool new teaching challenge.
Ms. Dooley studied Physics at Duke University for her undergraduate degree and Arizona State, as well as Gordon College, for graduate schools.
Her inspiration for becoming a physics teacher built up from when she was a young girl, with her teacher telling her girls couldn't do physics. Ms. Dooley took that as a challenge, saying, "Now I want to challenge others too".
As for her favorite part of teaching she says, "I love that moment when it all clicks for students – that moment when we've discussed something for weeks and suddenly it all makes sense. And I love it when my students use creativity to take what we learn in class to a whole new level". She says that she is most looking forward to all of the Physics projects this year, and seeing what her students are able to create.
This year, a goal of hers is to find cool ways to incorporate technology and creativity into physics, hopefully figuring out how to make homework open-ended, with coding options throughout the year.
A word of advice she can give to any students taking her class is "don't take yourself too seriously. Physics is crazy and lets us learn ridiculously cool stuff about the world"
In her free time, Ms. Dooley enjoys gaming, cooking and dancing.  
***
If you see any of these new faces around the hallways, make sure to give them a warm welcome!
About the Writers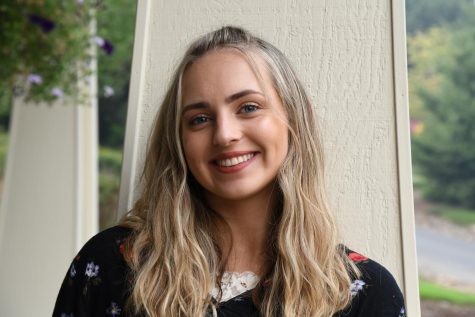 Kendal Shride, Editor
Kendal is currently a senior at La Salle. She is a competitive gymnast and will be attending Azusa Pacific University to compete on their Acrobatics and...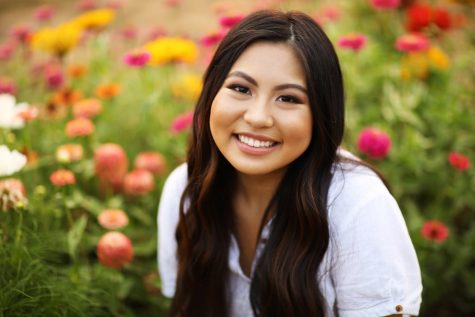 Samantha Kar, Editor in Chief
Samantha is a senior at La Salle. She is a varsity swimmer on the swim team. In her free time, she enjoys playing the piano, photography, and hanging out...