La Salle Begins Shift Toward "Modern Learning", Envisioning a Changed Classroom Experience for Students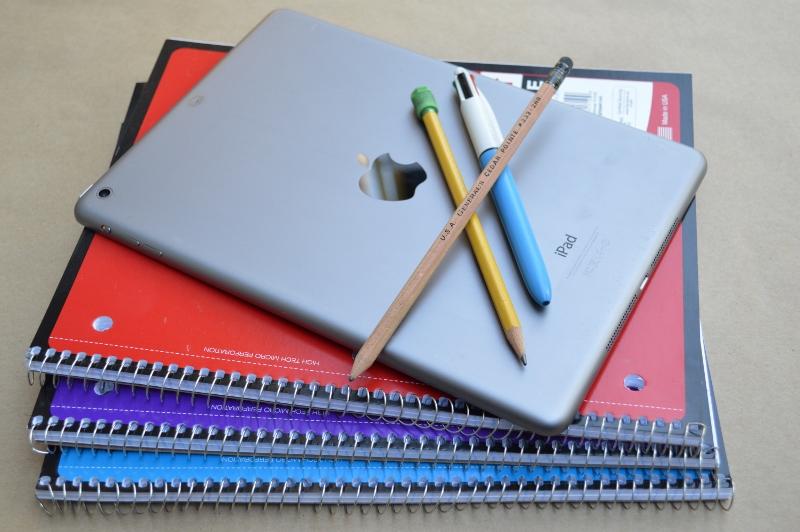 Textbooks, lectures, notes, and tests seem to be the never ending cycle at school. However, as times have changed and technology keeps getting more and more advanced, many people believe that the typical methods of learning for students should be changing as well.
One strong advocate for making these changes is Ms. O'Brien, La Salle's Vice Principal for Curriculum and Professional Development. Under her leadership, the school is beginning a significant shift toward "modern learning", which aims to more closely match what happens in the classroom with the skills that are needed for college, work, and life in the 21st century.
"The premise behind modern learning is that education is no longer about acquiring information," Ms. O'Brien said. "With available technology, the textbook and the teacher are not the only sources of information."
One of the biggest and most significant changes made to La Salle's curriculum in recent years was the integration of iPads at the start of the 2014-2015 school year. Some people were thrilled about this new addition, and others were skeptical, but in the years since this happened, iPads have become a central part of the school experience at La Salle.
Building upon the changes that have already happened with iPads, La Salle is now looking to expand the use of technology in the lives of its students as one part of the broader shift toward modern learning.
"As teachers we need to keep school engaging and relevant so that students want to learn," Ms. O'Brien said. "At the same time, students need to take ownership over how they spend their time. Where do they want to be in four years and what are the best ways to get there? Finally, if the narrative becomes that technology is bad or that learning and technology can't go together, we will not be preparing our students for life after La Salle."
According to Mr. Kuffner, this move is about "accepting that learning can happen inside the classroom, outside the classroom, and anywhere."
Beginning with the faculty inservice week at the start of this year, the teaching staff has already begun exploring how digital learning tools, and other educational changes, could be used more actively and effectively across the curriculum at La Salle. The school is also in the process of developing the new Makerspace adjacent to the library (in the old computer lab space), where students will be able to learn, explore, and create using a variety of new tools.
According to Ms. O'Brien, some of these ideas behind modern learning include moving from "lecture mode to inquiry mode," or using technology to "find authentic audiences," so student's work could be shared with a wider or more interactive audience. "We need to emphasize the power of technology to allow students to also be creators and contributors," she said. "We want to see technology used to create code, design products, communicate across communities, and solve problems."
As part of this shift towards modern learning, the La Salle administrative team has already decided on two specific changes to implement this school year. The Academic Awards that take place each May will now be in a showcase format, so that students are able to display their work and accomplishments for people to see, moving away from the previous model of naming students for recognition without simultaneously showing their work.
However, the most significant change that all students will notice this year will be the addition of two pre-scheduled digital learning days for students, currently planned for Monday, November 6th and Monday, April 16th.
"Digital learning days last year were a reaction to a challenge versus us really taking time leading up to it to plan it [as completely as possible] and make sure that it [accomplishes] what we want it to, which is engaging kids and accepting that learning can happen inside the classroom, outside the classroom and anywhere," Mr. Kuffner said. "The goal this year is to have it not just be a reactionary thing but have it be something we build in and plan for, and teachers then can get on board and collaborate with each other ahead of time."
This also aligns with the widespread changes that are currently happening at the college level, as an increasing number of students take at least some online classes, even while living on a university's campus.
Reflecting on the need for these changes, Mr. Kuffner says that "I think that it's a continual step in this shift that we need to make towards a 21st century model of education that's flexible, that's meaningful, that's tied to real world application."
It seems the general goal is to transform learning at La Salle into a student-based, modern, and more effective way of learning, which Ms. O'Brien believes will "allow students to learn on their own and follow their own interests and passions."
***
What do you think about these changes? What questions do you have? Let us know in the comments below.
About the Writer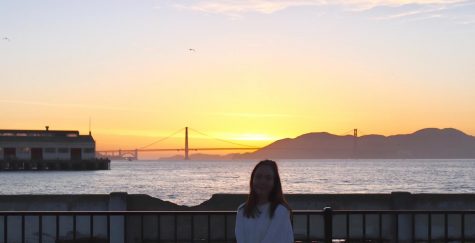 Peyton Hedges, Editor in Chief
Peyton is a senior at La Salle who participates in student council and the outdoor club. In her free time she enjoys spending time with her friends, family...