Shak's Summer Playlist
Give your ears a vacation this summer with this fun, 10 song summer playlist
Hang on for a minute...we're trying to find some more stories you might like.
As another year at La Salle comes to an end and students (as well as teachers) become anxious for summer to commence, many of us are beginning to ponder our summer plans… what we will do, where we will go, and who we will see. But what many of us are not considering, unfortunately, is something we far too often overlook when organizing our plans: while we adventure and carry out our summer endeavors, what music will we be listening to?
We live in a time when the world's entire music library fits in our pockets. Gone are the days of long searches in record stores or second hand CD shops; today we can buy the entirety of an artist's collection with the press of a finger, and listen to any album ever recorded at our own pace and discretion. And yet, ironically, it becomes easy to get lost in the complicated mess of pre-curated playlists and song compilations, which are often so long, complicated, and numerous that it loses sight of any purpose or direction in the music itself.
All we need are more simple summer playlists for easy listening. Hopefully, I can get us started.
This 10-song playlist spans multiple genres and musical eras but mostly stays true to the nostalgic happy feelings we all know and love about summer.  Whether you're hanging with friends, with family, at the beach, barbecuing, traveling, or simply staying inside where it's cool, these songs are sure to provide a refreshing soundtrack to the start of your three months of freedom.
Here's my short playlist for this summer.
Omaha – by Toro Y Moi
This psychedelic rock track by prominent chillwave artist Toro Y Moi is sure to excite those looking for the sound of a laid back summer vacation. "Omaha" is perfect for late night drives, early morning hiking, relaxing with a cold drink, and anything in between.   
End of the Night – by Phony Ppl
If you are looking to party with friends, enjoy the sun, and engulf yourself in culture over the summer, then Phony Ppl's "End of the Night" is a perfect song for you. Bringing together the sounds of post-bop jazz, hip-hop, and alternative soul, this song will surely give you the energizing and heartfelt sound you need to push your curiosity forward.
The Nights – by Avicii
One day, you'll leave this world behind… so live a life you will remember says Avicii's "The Nights," the perfect pop-electronica song for all of your ambitious outdoors endeavors this summer. This passionate song will have you off your feet and on your Go-Pro in no time.
 Go Easy – by Mac Demarco
No matter where you may find yourself this summer, trust Mac Demarco to remind you what matters: the lustrous sound of wavy guitar synths and punk alternative nuances. It's the perfect soundtrack to a sunny day in Portland, or any city for that matter.   
Going to California – by Led Zeppelin
Somehow, "Going to California" beckons me to see the world and its wonders while reminding me that home is where we are, and to always find our way back to it. If you plan to wander into the wild or travel to distant lands this summer, carry this song with you to put your life in perspective.
White Ferrari – by Frank Ocean
Like something out of a 1980's blockbuster film, "White Ferrari" is reminiscent of the sounds coming from retro stereos during those warm summer Miami nights our parents craved. As Frank Ocean transports us to another time with his voice and percussion, the ambient tones keep us present in the moment, making this song perfect for teenage nightcrawlers: "White Ferrari" is an anthem for the nights we stay up so late, it's morning.
First Time – by Vance Joy
Off Vance Joy's breakout album Dream Your Life Away "First Time" stands out as one of the most beautiful love ballads of 2014; and frankly, one of the best summer love songs of all time. Telling the story of warm summer evenings welcomed by the cool embrace of bed sheets, Vance Joy creates a song that will melt your inside while you melt on the outside this summer. And while this song is good alone, it is probably best listened to together with your significant other.
Rock Stone – by Stephen Marley (featuring Capleton & Sizzla)
Transport yourself to heartland Jamaica this summer with "Rock Stone," the rocksteady dancehall song you've always wanted. Tackling important issues like police violence and slave mentalities under reggae root instrumentals, this song will have you jammin' in no time.
Summer Friends – by Chance The Rapper (featuring Jeremih & Francis and the Lights)
A summer playlist wouldn't be a summer playlist without Chance The Rapper, and "Summer Friends" seems to be Lil Chano's most summer friendly song yet. After the success of his mixtape Acid Rap, which featured summer friendly tunes such as "Cocoa Butter Kisses" and "Everybody's Something," Chance kept it coming on his latest project Coloring Book, featuring many soulful songs for every occasion. But what makes "Summer Friends" unique is the story and composition, which tells the story of Chance's childhood amidst mellow production, all of which makes this the perfect soundtrack to our high school summer.  
Girl From The North Country – by Bob Dylan and Johnny Cash
If you happen to find yourself on a road trip this summer, two of the greatest contemporary musical artists of all time have you covered with their rendition of "Girl From The North Country," a song that beckons forth a road trip in itself. Bob Dylan's piercing vocals seem to go hand in hand with Johnny Cash's soothing country voice over a smooth guitar in this short song, a stormy combination of emotions for any of your summer times and a perfect ending to our playlist.
11. (Bonus Track): Malibu – by Miley Cyrus
Whether you hate her or love her, it is hard to deny that Miley Cyrus' new single "Malibu" is one of the more catchy soft rock songs to emerge on the pop charts this year. With lyrics and production that sound like they were recorded especially for the beach, "Malibu" breathes fresh air into the pop music scene and is sure to please lots of people this summer, whether we're willing to admit it or not.
***
Though this playlist is short and only provides glimpses of the abundance of summer music out there, hopefully you enjoy some of the tracks on this playlist and can listen to them this summer.
Did you particularly like any of the tracks? What song is at the top of your own summer playlist? Let us know in the comments.
About the Writer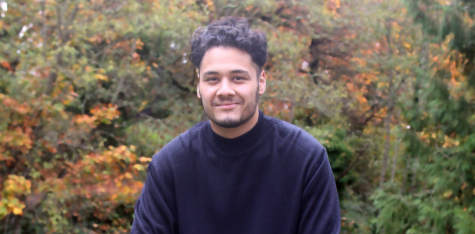 Shak Saidjanov, Editor
Shak is a senior at La Salle, where he played varsity football. In his free time Shak enjoys trout fishing and writing, as well as listening to a copious...