Humans of La Salle: Students and Staff Look Forward to Summer
Hang on for a minute...we're trying to find some more stories you might like.
Summer is right around the corner – after unbearably long months of rain and gray, good weather has finally arrived and the end of the school year is in sight! Students and staff alike are already making plans and anticipating new adventures in this season of fun. The Falconer went around the school to ask what people are most looking forward to once the school year ends.
***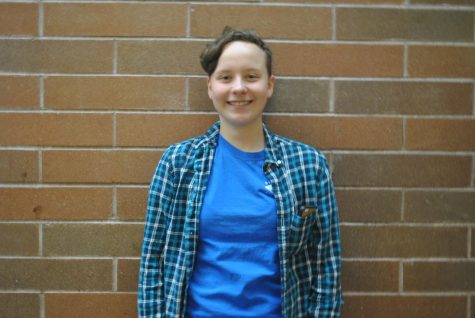 I am going to summer camp for two weeks, and I get to go play in the Junior Olympics for water polo, and – oh! I'm watching the solar eclipse. My favorite part will be by far the Junior Olympics. Because I get to go play water polo!
 – Molly Peterson, freshman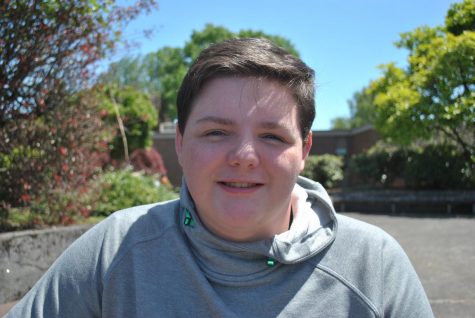 I'm not really doing anything special this summer. It's kind of just nice to take a break from school for a few months – not really doing anything exciting, just resting from finals and tests, school, stuff like that.
– Joe Koppy, freshman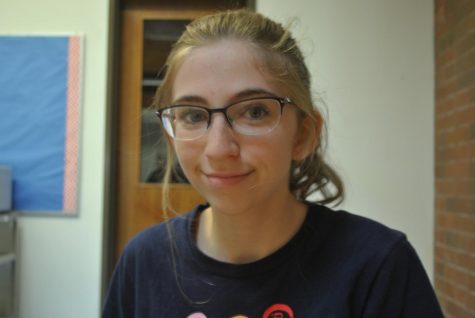 I'm going to Japan. I'm going to Tokyo and Yokohama, and I'm going to visit my cousin Laura because she lives there, and also my uncle and his two sons and my aunt. I'm going to spend a little bit over two weeks there. We're going to go to everywhere – temples, we're going to a spa park. This is my first country I've ever been to, outside of the U.S., so that'll be exciting.
– Mollie Kuffner, 9th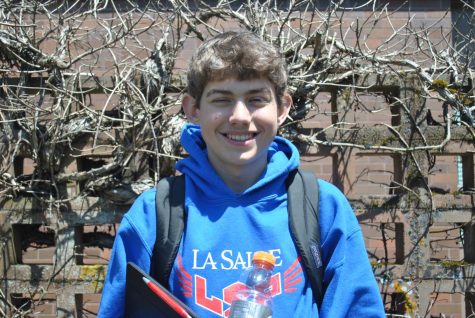 This summer, I'm looking forward to kind of a fresh start with school because this is the last week, [and] it's super stressful for everyone with a ton of projects going on. I'm excited for the stress to go away, and I have a ton of cool classes going on over the summer to prepare me for next year. I'm excited about that, because I need to get good grades.
– Sam Meyer, 9th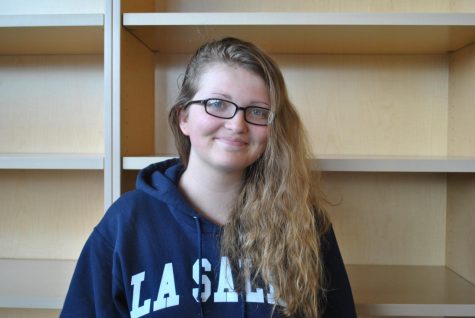 This summer, I'm looking forward to less stress – relaxing, getting to refresh myself for junior year. I'm going to be working a lot this summer, I'm going to be learning a couple more instruments, so hopefully I want to get that done. Make a lot of money, play a lot of instruments before the school year starts, right? I'm also going to be doing a lot of English homework, history, trying to get a leg up on that. APUSH is going to be hard, so I'm going to try to go through the textbook, [and] read through that.
– Emily Crouch, sophomore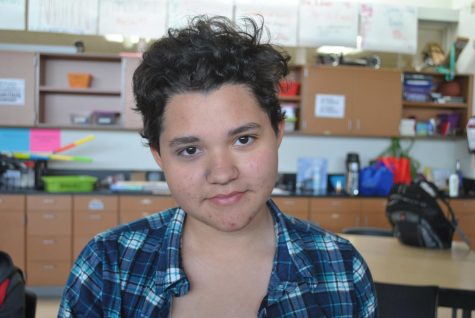 I'm working with Mr. Alan Shibata at Hewlett-Packard Vancouver Site doing mechanical engineering, product design and development, CAD programming, and proprietary work for the future generation. So, work.
– Izzy English, sophomore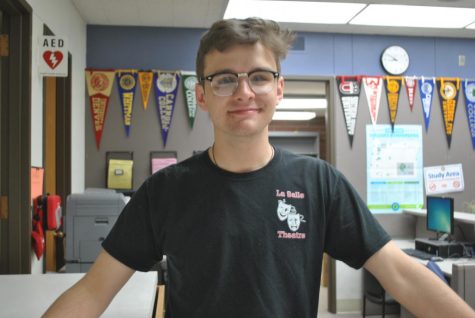 I'm going to France for fifteen days for the immersion trip. Then I'm coming back and I'm going to spend a few days with my brother before he goes back to Spokane, and I'm going to spend about a month and a half working. I am going to acting class and amping it up to like two days a week – that part's a lie. I am going to acting class, but I can't amp it up to two days a week. That would be awesome. I'm going to be auditioning for different TV shows, possibly movies, stuff like that, and in August, for the entire month of August, I'm going to be going to L.A.
– Alex Ensroth, sophomore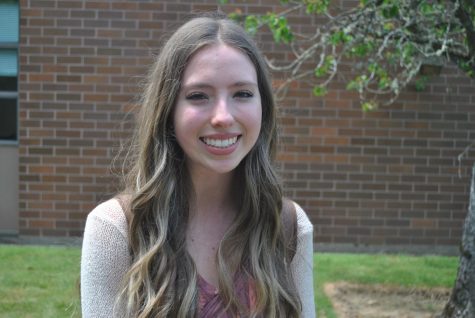 I'm traveling a couple of different places. I'm going to Colorado, just to visit my family there, and I'm hoping to do more volunteer work at my church, and also just expanding more in photography because I really enjoy that. For volunteer work, I'm working with the homeless and doing food packing at my church. And just hanging out around home, and with friends.
– Isabella Griffiths, sophomore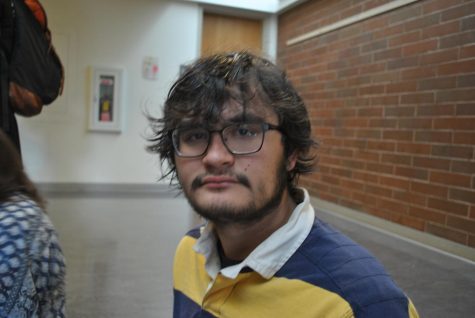 I'm going to be working with my dad a little bit during the second half of the summer, and he's taking some of my friends with him to work with him because they've worked with him before in the past and they need money. And he's going to be working a lot in Hawaii, so I'm looking forward to that as well for when I have time off. And for some odd reason, I'm kind of looking forward to summer school in the earlier half because [my friend] will be in one of the summer school courses I'm taking. And I'm just also looking forward to sleeping in, because I have an issue with staying up late on my computer, and I enjoy having time to sleep in after that.
– Michael Taylor Barrett,  junior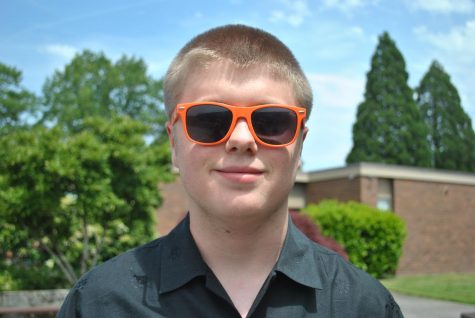 I just want to have fun and enjoy myself! I'm going to Washington D.C. over the summer. I'm going to a baseball game for the Washington Nationals, I'm going to go to all the famous monuments  – the White House, the Lincoln Memorial, the Washington Memorial. I'm pretty much going to go all over Washington.
– Peter Rink, junior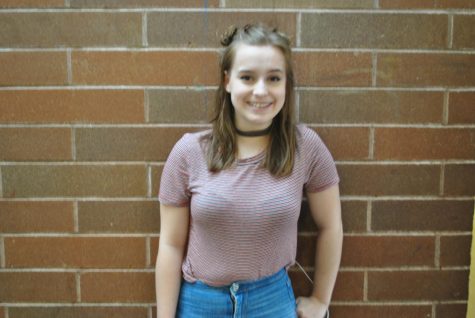 I'm doing a lot of traveling this summer… I'm going to Europe, and I'm going to Virginia later in the summer, and preparing for my senior year and looking at a lot of colleges, so it's super exciting. And also I'm possibly going to a vet camp at OSU so I can further my education in animals and biology, which is what I want to study in college. I'm also moving into a new house!
– Veronique Poulson, junior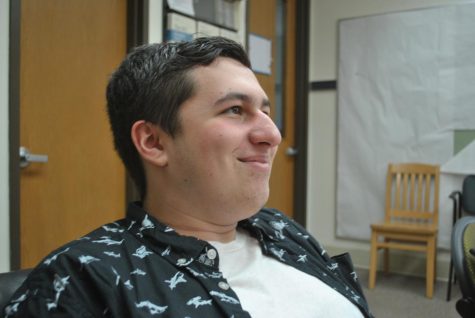 I'm going to be doing some volunteering for the Democratic Party this summer – local and state stuff, that's mostly what I'm doing. I guess I'm just ready for the summer because I'm done with school. I just don't want to be here anymore… I'm really, really tired, and I want to have more time to relax and do stuff that I enjoy rather than having to sit there and do a lot of homework all the time.
– Grant Starr, junior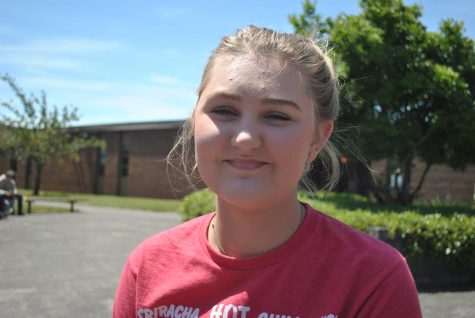 I'm working at the pool – North Clackamas Aquatic Park! And it'll be interesting, because I'm hoping to make a bunch of money so I can survive college. I'm going on a road trip with my best friends to Oakland to have fun with my friends. Well, we're going to an Iron Maiden concert, but I'm actually not going to the concert? …So we're driving everyone down there, just to have fun at a concert – just to enjoy our last splurge as high schoolers before we're adults and have to worry about money.
– Sydney Welp, senior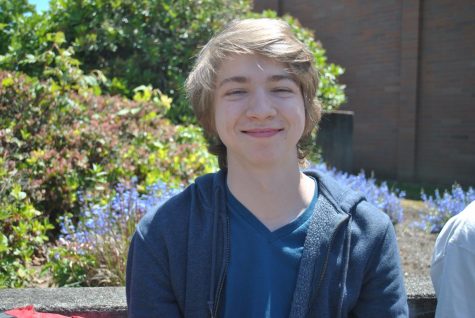 I'm going to get a job, make bank. I'm going to go on a road trip. At some point we're going to road trip to the Reno Ribfest! It's really good. We just camp outside of Reno – why wouldn't you want to go to a ribfest where you just eat ribs for five days, the best ribs in the West? It's literally called "Best in the West Ribfest!" You get delicious ribs for like four days, it's cheap… they're all on their A-game! It's great.
– Matthew Kerr, senior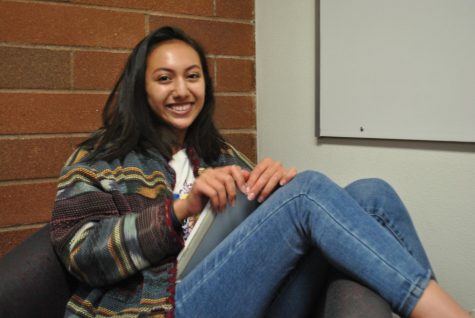 I'm going to go and visit my family in the Philippines for the first time. And it's also kind of frightening because there's this whole conflict with ISIS, and they're on an island, and the whole country might go under martial law, so you know… I'm excited. It should be fun. I don't speak Tagalog, so it'll be interesting, but I'm excited.
– Hannah Chabot, senior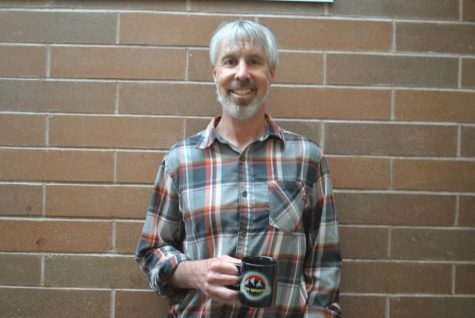 This summer, I'm looking forward to rafting the Rogue River, the wild scenic version of the Rogue River. We're going on a six-day trip, we have a permit for twenty people. We raft the Rogue every year. I love it because it's a huge wildlife hit – bear, elk, otter, mergansers, all sorts of things – big history down there, Zane Gray's cabin and his work, Indian Wars, and just friends. It's nice to play some music on the river, eat some good food, and we're all looking forward to that.
– Mr. Eric Roth, biology teacher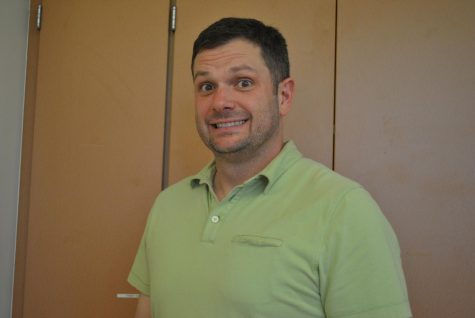 I have two little kids, and my little girl finished kindergarten this year. So this will be the first year where I'm home alone with her every day and don't have daycare or something for her. So I get spend a lot of time with my six-year-old, and it's going to be awesome! She's just learning how to ride a bike, so we're going to spend a lot of time on the bike together. That's going to be great.
– Mr. Kyle Voge, physics teacher
***
Are you ready to enjoy your summer? What are you looking forward to the most? Tell us in the comments!
Creative Commons photo source: https://www.flickr.com/photos/aleotero/4304553530/

About the Writer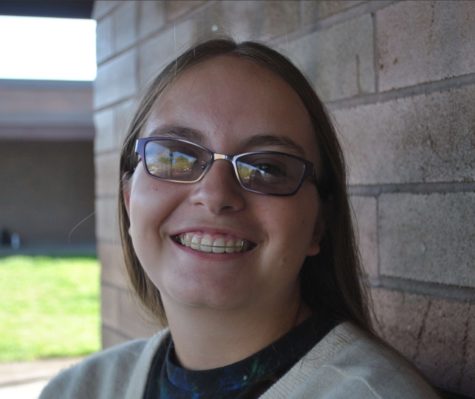 Isadora Colpo, Staff Reporter
Isadora Colpo is a sophomore at La Salle. She enjoys reading and writing in her spare time, and her favorite class is German. Isadora also likes spending...