La Salle's Speech and Debate Team Gets Excited as Seven Students Head to State
Hang on for a minute...we're trying to find some more stories you might like.
Following one of the most successful seasons yet, the speech and debate team is excited and ready to compete at the upcoming state competition at Western Oregon University. Freshman Grace Elkhal, juniors Sarah Ebner, Alexis Han, and Eric Nguyen, and seniors Winnie Gregory, Joseph Kreitzberg, and Katie Quines have all qualified for at least one event for the competition. The team is hopeful and prepared to take on the best in the state starting next Thursday, April 20th, and running through Saturday the 22nd.
"This season has been uniquely successful for the entire team," stated Quines. "Even though we lost quite a few strong seniors like state-winner Myriam Yao, we've had so many underclassmen and new people fill their big shoes."
One such underclassmen is freshman Grace Elkhal. "After one year on the speech and debate team, I am so surprised that I made it this far," stated Elkhal. "This success and win is the reason as to why I want to join next year and continue challenging myself because one can always try new things and learn in a competitive sport."
The team as a whole achieved more success than ever before this season. "We qualified six different competitors in nine separate events at state," stated coach Mr. Doran. "That is the most events we have ever participated in at state."
On top of that, Quines has qualified for the state tournament in three separate events, which Mr. Doran states is a "remarkable accomplishment" considering this has never been done before in La Salle history. Quines was also awarded the "Wilma Hicks Award" meaning she was the top overall competitor in three different events at the district tournament.
As the state competition nears, many of the team members have reflected on their experiences this season and what being on the Speech and Debate team means to them.
"My favorite part of the season has been getting to meet underclassmen I wouldn't have met before and getting to see them grow into really sharp, brilliant speakers and debaters," stated Quines. "It's made me so happy to get to cheer for my freshmen when they go up to get their awards at tournaments"
Kreitzberg shared similar sentiments. "My favorite part of the season was bringing lots of new team members into the fold," he stated. "Everyone else who joined the team this year is brilliant in what they do. It's been a fun time being the seniors in the room because you can see how far they're [going to] go."
With the state competition approaching fast, the team is excited for the chance to compete at a higher level.
"I am looking forward to seeing more competition from other schools," stated Han. "You meet some of the most interesting people at speech tournaments, especially since you go through the same type of experiences at tournaments leading up to state."
Mr. Doran shared that he is looking forward to "allowing our students to compete with the best and brightest that Oregon has to offer in speech and debate. I appreciate the work ethic of my team and look forward to seeing how they perform at the state tournament."
With the season coming to a close after state, the team members shared similar perspectives on what has made speech and debate so great for them.
"The best part about the speech and debate team is the way it improves your critical thinking," stated Kreitzberg. "I'm really glad I joined the team because it gave me the ability to improvise, which has served me well in things like interviews. Plus, hearing all the different sides of all the different issues just makes you more educated. So PSA to all non-seniors: join speech and debate next year."
Quines has also enjoyed her time on the team. "The best part of the team is grappling with real-world issues every day, and learning how to have real, important conversations with people you don't agree with," she stated. "That, and spending Saturdays with the coolest coaches—Mr. Root and Mr. Doran."
The Speech and Debate team is definitely more than just sharing opinions or political beliefs or standing up and giving a speech. The team members say that they really do get a lot out of their experience being a part of the team, and seem to have only positive things to share.
"I believe many people do not expect the speech and debate team to be the way it is. Many people expect it to be time consuming and political, yet everyone can find what they are passionate about and love to do," stated Elkhal. "The best part of our team is the friendships we have built and the camaraderie we share. I am forever grateful and blessed to have two such dedicated coaches, who put up their best effort and time, to build us, students, into the best speakers we can be taking on the world ahead of us."
Considering her personal experience, Elkhal strongly suggests being a part of this team. "I encourage anyone who is up for a challenge and an invaluable experience to join speech and debate," she stated.
For those looking to join the team, there will be an informational meeting in May for next year. "Another great way is to enroll in my Speech & Debate semester elective class," stated Mr. Doran. "A number of students have joined the team after first taking the class. However, taking the class is not required to become a member of the team."
With the state competition right around the corner, make sure to wish these students luck as they compete at the state competition from April 20th to the 22nd!
About the Writer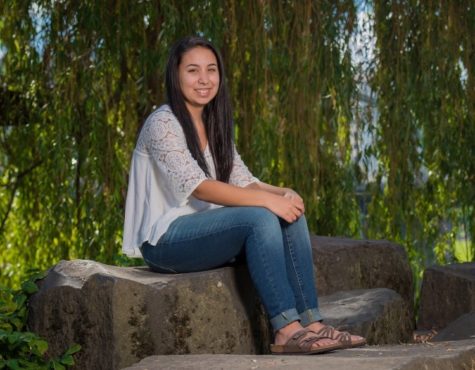 Maddie Pfeifer, Editor
Maddie Pfeifer is a senior this year at La Salle. She enjoys soccer and track and is also involved in many clubs at La Salle. She plans on majoring in...