Eyes on Home Plate, Rylee Maben Embraces Last Season
Hang on for a minute...we're trying to find some more stories you might like.
For the past four years senior Rylee Maben has been on the varsity girls softball team. Her passion for the game has only grown from the time she started playing, to now, her last high school season.
Maben says that the sport has "been in the family" her whole life. She's been able to use softball as a bonding experience with her younger sister Abbi, who's a sophomore and also on varsity.
Maben has high hopes for her last season, noting that it has started out well, "and it's only going to get better." Their record is currently 5-6, 1-2 in league, with 57 runs scored.
Even though they still have more than half the season to go, the girls are already looking ahead towards the rest of the season. "We want to win league, have a team batting average above .350, and make it to state," she said.
The relationship between the coaches and players has become more than just one that exists while playing. "We are more of a family than teammates and coaches," Maben says. "Team chemistry is everything… if there is a conflict off the field there will definitely be one on the field."
Being with each other during games, practices, and travel time, these girls have been able to create long-lasting friendships that Maben says will be difficult to say goodbye to next year.
"I'll miss my team and the bonding time we had," she said. Having it be the last season together with her sister has also been a big part of Maben's motivation this year, wanting to "make it the most memorable and the most successful."
With three seniors on varsity, Maben is appreciative that the whole team is "trying to make every game, practice, and bonding experience the best for us."
Taking Anatomy and Physiology this year has been prepping Maben for her desired field of study, nursing, which she will be pursuing at Linfield College in the fall. She says she has taken on a lot her final year, with a busy academic schedule while also working.
Mrs. Moran has been her most influential teacher this year because "she is so supportive with everything and is always willing to listen," Maben says. Maben continues to embrace her last few months at La Salle before she continues her education and opens a new chapter at Linfield.
Come support her on the softball field, and stay tuned to the Falconer for coverage of the rest of the season.
About the Writer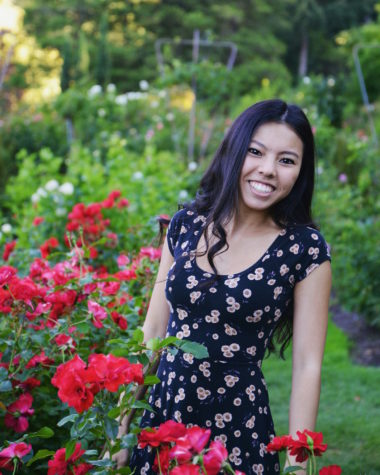 Emrie Good, Editor
Emrie Good is a senior at La Salle. Her favorite dogs are German Shepherds and she likes being involved with the social events at La Salle. Her favorite...