Spring Sports Vault, Run, and Score Their Way into the New Season
Hang on for a minute...we're trying to find some more stories you might like.
With spring sports practices already well underway, the Falconer decided to talk to the sports teams about how they are feeling about the upcoming season.
Softball is looking forward to a successful season and hopefully making it to the playoffs. After only graduating two seniors and with nine returning varsity players, the team should be in a good place, and will be able to have a very successful season. Softball is looking forward to traveling to Bend for Spring Break to get closer as a team and play against some good competition.
"I'm most excited about getting closer with all of my best friends and taking our season as far as we can," senior captain Rylee Maben said. She hopes to continue to play for her teammates and to keep positive energy within the team.
Video by Taylor Foster, Staff Reporter
Baseball has been looking sharp all throughout preseason practices and the team is very excited to get on the field to start playing. Though the rain has cancelled several of baseball's games, they are hoping to be able to get on the field soon. Like they did last year, baseball will travel to Arizona for Spring Break to play against elite competition from several states. Having only lost two seniors from last season and with eight returning starters, they feel they can have a successful season and can beat any team in the state.
"What I am most excited about is to get back on the field and compete alongside my brothers and get the opportunity to put La Salle baseball on the map," returning varsity starter Matt Niebergall said. With a strong strength of schedule in preseason and a lot of talented players, Niebergall hopes the team will be able to make it all the way to the State Championship.
Girls tennis is excited to start playing matches and excited to finally be able to play on their courts. With the rain, tennis has had very limited practice on their courts. After sending several players to districts last season, the team hopes to be able to send a few players to state this season.
"I am most excited for getting to spend time with my team, especially my partner Olivia, getting to spend time together at matches, and developing my skills," said senior Jamie Loeffl. She is confident in her partner Olivia and knows they will be able to stay focused and have a great season.
Boys tennis is also looking forward to a great season.  Practices are going very well so far, and there is a mix of new and returning players. Though they haven't been able to play yet, the team is feeling confident.

"Our goal is to go all the way to state, and I think our team will have a fantastic season," junior Steven Leeb said. He is confident in his team this season and is looking forward to another year of tennis.
Track season is off to a strong start. The team is looking very good, and the coaching staff has been really helping out the team. Everyone is very excited to start the season, which has created a feeling of positive energy for the team. Track sent many athletes to state last season and the team is hopeful that there will be more players attending state this year.
"The goals for the team this season [vary with each athlete's] age and ability but overall I think the team's goal is to just improve as much as possible in whatever event that may be," senior Chris Farrow said. Farrow hopes to run fast this season, "like Usain Bolt," and hopes to have fun in his last season as a Falcon.
Boys golf has already started playing this season and the team has shown they are going to be strong competitors again. The team goal is to have a lot of success and to earn first in league. After having a successful season last year and with several returning players, they know they'll be able to go far this year.
"My main goal for this season is to compete and hopefully win state," junior Matt Werner says. "We've got a great squad this year, with tons of heart, which I think will take us a long way." Werner, one of the top players on the team, is excited to see the success the team will have this year.
Girls golf is also looking strong as the season gets going. With several seniors gone from last season, the team knows they will have to step it up but are confident they can. The team is very positive and knows they will have to be consistent to be successful this season.
"I am most excited about playing one of my favorite sports in the warm weather," junior Emily Miller says. Miller has been participating in the end of the ski season, including going to the state championships, during the last few weeks and is excited to finally be on the golf course.
Lacrosse has been able to practice this preseason even though the rain has limited several other sports. With three new coaches, it's been an adjustment, but the team has been coming along very well. Their next game is against Camas in Washington and they are hoping they can pull out the win.
"My main goal for the season is to beat Wilsonville," junior John Salisbury says. Salisbury, who has been on the team for three years now, hopes that this season is the best one yet and the team can be successful.
***
Good luck to all of our Falcon sports teams as they get ready for their seasons! Stay tuned to our social media accounts for more updates on our sports teams throughout their seasons.
About the Writers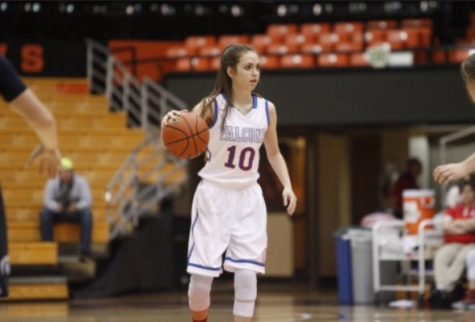 Hannah Sisul, Staff Reporter
Hannah is a junior at La Salle. She enjoys playing softball and hanging out with her friends. Hannah enjoys science and math and would like to pursue a...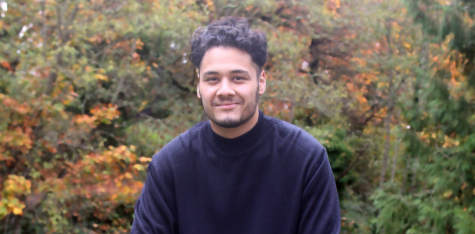 Shak Saidjanov, Editor
Shak is a senior at La Salle, where he played varsity football. In his free time Shak enjoys trout fishing and writing, as well as listening to a copious...