Social Media Through the Eye of a Millennial
Social media has become a huge part of our society and culture. Whether it's used as a source of news, interaction, or just a distraction, nearly everyone uses some form of social media, with many engaging in several social networks. With more and more people of all ages joining social networking sites every day, the range of available platforms continues to expand, with direct communication sites such as Instagram, Snapchat, and Twitter becoming favorites among millennials and adults alike.
Clearly, the spectrum of social media has grown immensely through the years, and with an ever growing reliance on mobile devices and app content, social media can be expected to keep expanding and remain a large part of our lives for years to come.
I use social media on a day to day basis. Whether it is scrolling through my Twitter and Instagram feeds or Snapping my best friends, social networking has given me an avenue to connect with my peers in ways that I never could have otherwise. Unfortunately, social media can also have its downsides.
Based on my daily usage of all these apps, here are my thoughts on the major social media platforms:
Instagram:
I enjoy Instagram, but wouldn't consider it to be one of my favorites. Although I do really enjoy its new features such as hands free and boomerang, I still believe Snapchat tops Instagram. I do love the idea of sharing and posting with ease, though, and the editing features and cropping make sharing photos a breeze.
Pros: 
Hands free mode, allowing you to film for 15 seconds by the touch of a button

Connection through pictures

Boomerang

Support for multiple accounts, making it easier to switch between several accounts  
Cons:
Occasional difficulty scrolling through (loading errors)

No longer in chronological order

The changes in the popular page
Snapchat:

Snapchat is my top favorite social media app. I love the fun, creative filters, the replays, and group snaps. I love the concept of the app as a whole, communicating through photos and videos while incorporating things such as stickers and a personal Bitmoji. I would definitely rate this my number one favorite and most used social media app.
Pros:
Filters

Stories

Streaks

Replay

Screenshot detection


Group snaps

Spectacles

Memories
Cons:
Time limit

Limited replays

Sometimes misused
Twitter:  
I personally really enjoy Twitter. I love the use of gifs, easy messaging, and I frequently use it as a news source. There is always something to look at. The downside of Twitter is of course the limitation of 140 characters, as well as the misuse of the app, with many teenagers posting their feelings and sub-posting one another, causing so called "Twitter beef" between peers. It is also a distraction, as I find myself always going on Twitter and refreshing.
Pros:

News

Quick loading

Usage of gifs
Cons:
Sub posting

Only 140 characters
Facebook: 
This is a tougher one for me, because I personally don't use it. I'd say Facebook ran its course for the millennials, but is still alive and kicking for older generations.
Pros:
Everyone is on it
Sharing pictures to family
Easy messaging
Cons: 
Everyone is on it
A lot of ads
Older people use it
Boring
Clearly, social media has become an integral part of our lives. And while there are some cons to social networking caused by misuse, I think social media overall is beneficial to our society. As a frequent user of social media, I see first hand how social media can be used to expand our worldview and connections. Though social media sites are often misused as a distraction or become a dependency, or a way to bully or bother, in my opinion social networking will continue to be a fascinating and necessary tool for people young and old.
***
What's your favorite social media platform? Why? Let us know in the comments below.
Creative Commons photo source: https://www.flickr.com/photos/[email protected]/14406096347
About the Writer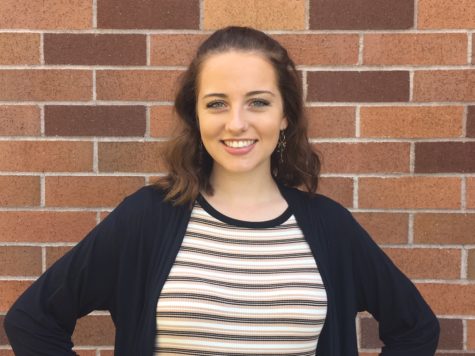 Kiley Russell, Staff Reporter
Kiley Russell is a junior who is a varsity goalkeeper and swimmer. Kiley enjoys attending her sister's Portland State University soccer games, hanging...