Why Netflix's "Series of Unfortunate Events" is a Must-Watch Show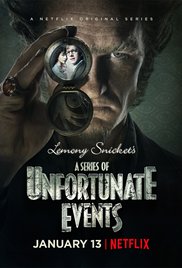 On Friday, January 13, Netflix released a television reimagining of novelist Lemony Snicket's classic book series, A Series of Unfortunate Events, which has not only delighted the book series' long-time fans, but has also sparked a love for simultaneously depressing and comedic storytelling within a new generation.  
The iconic book series follows the disheartening lives of the Baudelaire orphans—Violet, Klaus, and Sunny—who, after the sudden death of their parents, must escape the clutches of their villainous distant relative, Count Olaf, who will do anything to obtain the Baudelaire family fortune. The series includes thirteen short novels and each novel is given two hour-long episodes within the show's three seasons in an attempt to portray the plots as accurately as possible. Netflix has currently only released season 1, which includes eight episodes that cover the first four books.
Whenever people hear that a book series is going to be transformed into a TV or movie production, it is common to accept that the on-screen version of any writing could not be as good as the original piece. After many years of seeing movies butcher book plotlines, I believe that this is true: it is impossible for any video production to be as good as the book it's based on, but as someone who has read all thirteen novels of A Series of Unfortunate Events, I can honestly say that I am surprisingly impressed with Netflix's interpretation.
After Nickelodeon's 2004 movie Lemony Snicket's A Series of Unfortunate Events, which covered the first three books of the series and starred Jim Carrey, Jude Law, and Meryl Streep, disappointed fans by completely disregarding the books' mysterious and dark comedic value and turned the books into a light-hearted comedy with an evil villain, I did not have high hopes for the TV version. However, Netflix has gone through great efforts to make the new show as authentic as possible. Daniel Handler, who wrote A Series of Unfortunate Events under the pen name Lemony Snicket has even been chosen to be one of the series' two executive producers.
Netflix has also included a fantastic cast to portray the story of the Baudelaire orphans, including big budget stars Neil Patrick Harris, Patrick Warburton, Will Arnett, and Cobie Smulders, as well as a couple of new young faces in Malina Weissman and Louis Hynes, who play the orphans. Netflix has also recruited filmmaker Barry Sonnenfeld, who directed the famous Men in Black franchise, to be the series' second executive producer.
Clearly, Netflix has done as much as possible to make the new series as successful and accurate as possible, and it is definitely paying off. Netflix's efforts have resulted in the TV series being incredibly entertaining, with each episode captivating its audience with both comedy and mystery. Even if you are someone who has not previously read the books, the story is easy to follow while still being extremely enjoyable. And for anyone who has already read the book series, and is skeptical to try the TV series, I would recommend that you give it a shot because not only does it give you a chance to relive an entertaining story, but Lemony Snicket has still included some surprises for even his most devoted fans.
About the Writer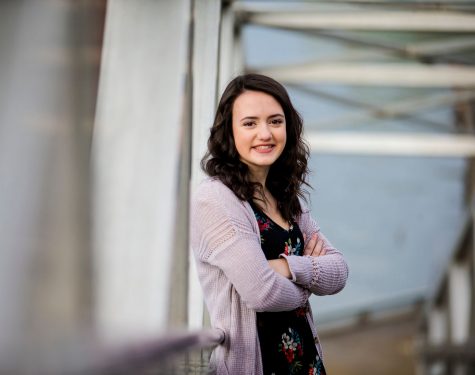 Taylor Foster, Assistant Editor
Taylor Foster is currently a senior at La Salle. She likes to hang out with friends, play volleyball, and participate various clubs in her free time. Taylor...