La Salle Pioneers Digital Learning Days to Successfully Combat Snow Storm
Hang on for a minute...we're trying to find some more stories you might like.
As back-to-back winter storms hit the Portland area, La Salle instituted what the school proclaimed "Digital Learning Days", a term that now, a few weeks later, all La Salle students are quite familiar with. These online work days were generally successful, and even inspired other schools in the area such as Jesuit and St. Mary's Academy to follow in La Salle's lead and institute their own DLDs.
Now, with the snow melted and everyone back at school, and after gathering a general consensus from the students and staff, it is clear that these DLDs went well enough to be used again in future years if needed.
"While the administration understands the joy of a good snow day, we also knew that we had used up our built in snow days before the Christmas break," stated Vice Principal for Curriculum & Professional Development, Ms. O'Brien. She met with principal Mr. Kuffner over Christmas Break to discuss the possibility of holding school completely online, should another snow day occur. Mr. Kuffner then met with the faculty and student body and polled them about the potential of having Digital Learning Days and received favorable responses from both parties.
"Aside from keeping up with state-mandated school hours, the DLDs kept the school year moving forward," stated Ms. O'Brien. "Knowing that we had just come off of Christmas break and that finals were looming in the not so distant future, the possibility of keeping students engaged in learning was welcomed."
After having four of these DLD days in a single academic week due to an unprecedented snow storm, students and teachers have offered a variety of feedback and opinions on the structure and effectiveness of Digital Learning Days.
"I feel like the DLD days were beneficial for my Spanish II students because they were able to work at their own pace through some review material," stated Spanish teacher Ms. Moran. "I tried to provide as much feedback to students as possible through messaging and the assignments they submitted. Once we were back in class I was able to reinforce the concepts in a more communicative manner."
However, Ms. Moran felt as if her higher level Spanish classes did not benefit as much. "For my Spanish IV and AP, while I was able to put together what I believe to be meaningful lessons, I missed the conversations that occur daily in my classroom," she stated. "Language is about verbal communication and without seeing students face to face and as a class group, the same type of conversation is not possible.
Like Ms. Moran, many students had mixed feelings on the Digital Learning Days.
"It wasn't as easy as I thought it would be, because it was like a full day of school, in my opinion," stated freshman Grace Elkhal. "All of the teachers assigned something, but I really liked their feedback, and it helped a lot. I didn't get lost. And they were open to emails, and they could help you, and it went really well."
While the teachers were generally able to provide individual feedback for their students, the biggest complaints to come out of the Digital Learning Days were about the work load as well as inconsistent deadlines. Many students felt as if the work given online was more work than they would have received had they actually been in school, and also found that having different deadlines for each class was confusing.
"I thought it was interesting. For the most part, I thought it was going to be like regular, homework-sized pieces of paper, but then it turned into whole assignments—big, chunky assignments—and then… it was weird," stated sophomore Tiernan Kelly. "There was no structure to it, it was all disorganized and then, of course, there was a time limit at 3 o'clock, which I wasn't expecting. I was expecting it to be due the next day, but that's just me."

Many students shared the same sentiments as Tiernan. After the first Digital Learning Day, students returned to school the next day and were given a survey to provide the administration with feedback on how the day went. The majority of students expressed that they thought they had too much work. However, some students were content with both the work load and the overall DLD approach.
"I personally liked it, because we could stay in our pajamas all day and just work on the homework that the teachers wanted us to do," stated sophomore Anna McClow. "And I know that a lot of people are complaining about the workload being a lot, but I actually think it was good because this is a college prep school after all, and I think that it was a positive thing that we had a lot of work."

While La Salle students are used to a lot of school work and assignments, the workload was overwhelming for some students, and the strict deadlines to turn in assignments added onto the preexisting stress.
"I felt like I trudged through my work, and I was so worried about getting the deadline of 4 o'clock that I didn't worry about what my work was actually implying and what I actually needed," stated senior Anna Meyer.
She also expressed that it was extremely difficult to stay focused and not get distracted working at home. However, like many students, she agrees that these Digital Learning Days are worth it considering many other schools will be making up several days at the end of the year. Also, after the first round of feedback from the initial DLD, many teachers adjusted their assignments for the remainder of the week.

"We haven't had the opportunity to fully debrief and collect necessary feedback," stated Ms. O'Brien. "We have heard that students liked the flexibility and the efforts to avoid additional days in June.  Parents have been supportive as well. We also know that some students felt like the workload was heavier than anticipated."
Ms. O'Brien went on to say that the administration would be working on gathering feedback to improve Digital Learning Days for the future.
"Overall, I would say that the use of DLD in this instance was a success. We tried something new, and we all learned a lot in the process," stated Mr. Kuffner. "To me, this is the mark of a dynamic learning institution. This is a place where we are willing to be creative and adaptable and most of all, a place where we keep the education and needs of the students always in front of us. Moving forward, we are all in a better place to leverage what we learned and implement a DLD that works for everyone."

About the Writer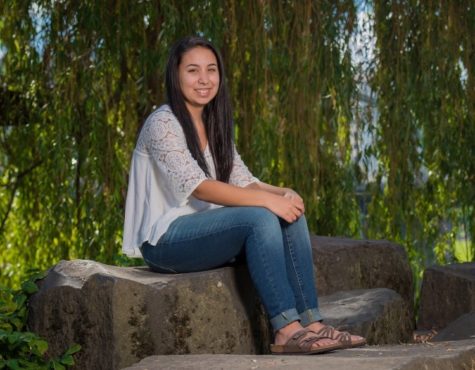 Maddie Pfeifer, Editor
Maddie Pfeifer is a senior this year at La Salle. She enjoys soccer and track and is also involved in many clubs at La Salle. She plans on majoring in...