With Strong 2-0 Start, Girls Basketball Has Its Sights Set on a State Championship
With the girls basketball season now underway, the team is off to 2-0 start, already earning impressive wins against some of the best teams in the state, defeating Marist 64-29 on December 7th and Silverton 47-32 on December 10th.
This year, the team has many returning players and has their sights set on a 5th-year-in-a-row undefeated 5A league championship, and they have already achieved a #1 OSAA ranking.

The team's head coach, Kelli Wedin, discussed what she hoped the team would accomplish this year saying, "We want to compete for the highest prize every year. We want to be the best program we can be. We really want our kids to put their best foot forward every night and be as successful as they can possibly be as individuals, which really results in how much we can accomplish as a team."
Many of the players felt similarly to their coach and said they are especially motivated to win games this year because of their relatively disappointing 5th place finish in last year's state tournament, when many expected the team to take home the championship. Delaney Miller, senior, commented on last season's results saying, "Obviously it didn't end the way we wanted it to, but it's just making us want to win more this year and making us work harder than ever."
The team's impressive performance in their first two games bodes well for the rest of the season. Heading into these games, senior Aleah Goodman said that she was excited the team was able to play Marist and Silverton first, saying "it will be a good test for us and will help us see what areas we need to improve on."
Coach Wedin also shared similar sentiments and said Marist and Silverton "are both really good programs. We feel blessed to have the opportunity to play them early. It's a great gauge for us to see where we are at in the 5A classification."

With dominant wins against both teams, the season is off to an impressive start.
Coach Wedin and the girls are very excited to see where the season takes them and they feel confident in their abilities. Wedin said that she is most looking forward to seeing "the growth and the development of what [the] team is capable of doing."
Goodman said the team's primary goals for the season are "to go undefeated in league, win state, and make memories. I think we can accomplish all three of those things as long as we stick together and trust the process."
The girls team is looking forward to playing in Arizona in the Nike Tournament of Champions next week, right before Christmas. They are also looking forward to playing some of the top local teams in the Nike Interstate Shootout tournament after Christmas.
The team's next home game is January 6th against Sandy. Stay tuned to the Falconer for coverage of the rest of the season!

About the Writers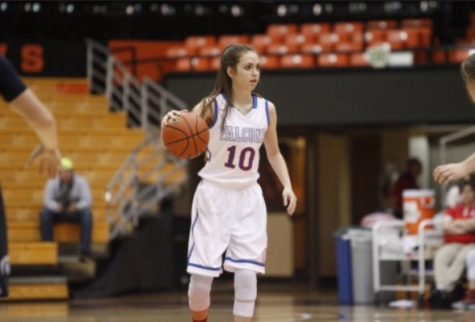 Hannah Sisul, Staff Reporter
Hannah is a junior at La Salle. She enjoys playing softball and hanging out with her friends. Hannah enjoys science and math and would like to pursue a...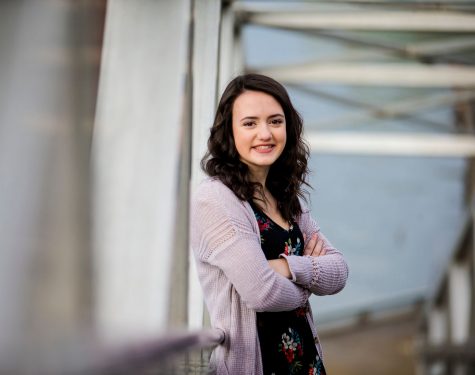 Taylor Foster, Assistant Editor
Taylor Foster is currently a senior at La Salle. She likes to hang out with friends, play volleyball, and participate various clubs in her free time. Taylor...