With 3-3 Record, Football Team Looks Ahead to Homecoming Game Against St. Helens
Six weeks into the season, the varsity boys football team is off to a 3-3 start. After a strong beginning with a close win against Hudson Bay, followed by an impressive performance against St. Francis down in California, the team then struggled in the next three weeks with tough losses against Putnam, Hillsboro, and Sandy.
However, in their most recent game against Milwaukie last Friday, October 7th, the team emerged with a close win, finishing with a score of 28-27.
Coach Hazel explained that the win against Milwaukie had a big impact for all the players on the team. "Last week's game helped the team morale," he said. "To come from behind and win in the fashion that we did was huge for our guys. It showed them that there is a direct correlation between what you do Monday-Thursday and the result on Friday."
The team is hoping to carry that momentum to the homecoming game against St. Helens on Thursday.

Players are especially looking forward to this game because "St. Helens beat us last year for HOCO so we're getting revenge," senior Nick McCoy said. The team also needs to win this game to get into the playoffs.
Due to the four day week, the team had to alter their weekly practice schedule and strategies for "one of the most exciting games of the year," senior Parker Cardwell said. Besides the energy of playing, "having most of the school there makes everyone so much more excited."
With St. Helens' strong armed quarterback, the team will be "trying to get as much pressure on him as we can while being sound in our coverage," Coach Hazel said.
"They do some different things defensively than anyone else in our league," Coach Hazel said. "We have to find a way to make what we do work against what they do."
In addition to the game, there will also be a parade of classic cars at half time as the homecoming King and Queen are announced. Come decked out in your blue attire to support the team on Thursday. Kickoff is at 7 pm. Go Falcons!
About the Writer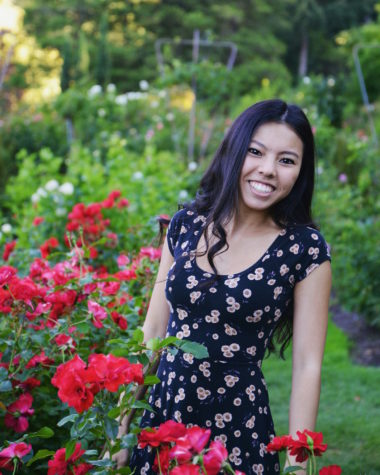 Emrie Good, Editor
Emrie Good is a senior at La Salle. Her favorite dogs are German Shepherds and she likes being involved with the social events at La Salle. Her favorite...