The Sound and the Fury: How Music Streaming Has Dismantled the Industry
What Kanye West, Taylor Swift, and Chance the Rapper can teach us about the future of music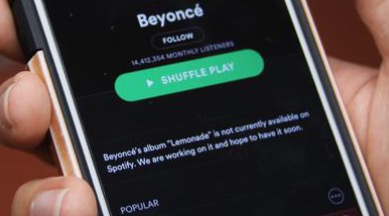 Hang on for a minute...we're trying to find some more stories you might like.
On October 1st, 1982, Billy Joel's 52nd Street became the first musical album available to the public on Compact Disc. Previously only accessible on vinyl, this album helped to bring about the paradigm shift known as the CD, a technology that became the backbone of the music industry from there on out. Wonderfully sized and easily playable, critics unanimously agreed that the CD was the pinnacle of innovation, the future of music production and distribution.
At that time no one could imagine what would develop many years later: digital music streaming, a monopoly on music that has affected both artists and consumers drastically.
Today in 2016 music streaming has taken over. Spotify has more than 100 million subscribers, 30 million being paid subscribers. Apple Music boasts a hefty 15 million paid subscribers, with JAY Z's service Tidal trailing close behind. What is becoming apparent to many in the music industry is that people no longer want to pay for and own albums that they can easily listen to through streaming services.
And they're right; music listeners, especially millennials, have moved from buying CDs or mp3s to paying a monthly price for unlimited music.
Unfortunately, this promise of limitless music has been strained lately by a parasite known as music exclusives; and as companies and artists continue to gain control over popular music, the cracks in the industry are beginning to show.
Take Kanye West's recent project, The Life of Pablo. To critics and fans alike, The Life of Pablo's new-age production mixed in with classic rap roots makes it one of the most consequential albums of 2016, on par with Kendrick Lamar's To Pimp a Butterfly in terms of of progressive value and cultural significance. It is an album that cannot be missed, yet for weeks it was not easily accessible for many of Kanye's fans.
Originally released as an exclusive on the streaming service Tidal, West stated that Pablo was a "living, breathing" artwork and promised on Twitter that his album "will never never never be on Apple… and it will never be for sale… you can only get it on Tidal." He went on to urge his following to join Tidal to hear his album.

For many fans, this is easier said than done. Tidal's premium service costs a whopping $19.99 a month, with a limited subscription at $9.99. These prices, consistent with the rest of the industry, sum up the basic flaw of streaming: music is becoming a luxury only available to those with disposable income.
And that's exactly how streaming executives want it. Before the music streaming culture boom, people paid an average of $40 a year on music CDs or mp3s. Today, with the help of music streaming, people can expect to pay upwards of $120 for the same amount of music through monthly fees.
Even so, during the week of Pablo's release Tidal saw a huge influx of subscribers and the Tidal app temporarily topped the iOS app store charts. Those who didn't flock to the service sought out other means; on the first day of release the album was illegally downloaded off third party websites half a million times, and as of September 2016 has been pirated more than a billion times.
Others have followed in Kanye's footsteps. Artists like Drake, Frank Ocean, Travis Scott, Dr. Dre, JAY Z, Adele, Radiohead, Neil Young, Beyonce, and many others delayed releases against particular streaming services in favor of others. Some artists remove their content completely: classics like Compton by Dr. Dre and Reasonable Doubt by JAY Z are not available on Spotify. Taylor Swift has zero albums available on Spotify. Consumers are only met with a message stating that Spotify is diligently working to make the albums available.
All of this hurts the consumer. People are forced to subscribe to services or resort to piracy. The attempt to revalue music in a new way through streaming has actually devalued it to a selling point. Most will not realize this until it is too late, but some artists realize it now.
Chance the Rapper is a world renowned rapper known for his poetic justice and positivity promoting music. His soul drenched albums are unanimously loved by fans and critics. But Chance has the industry in an upset; he has never sold any of his albums. Every project he has ever released he has made available for free.
"What's an album these days anyways?" Chance argues, speaking out against streaming and iTunes. "Cause I don't sell it, does that mean it's not an official release? So I might not ever drop a for-sale project. Maybe I'll just make my money touring". Chance is a proven theory, that music can be available everywhere to everyone, that music is not only for those with expendable income but for truly all of humanity. It's an interesting idea.
The Life of Pablo eventually was released to Apple Music and Spotify but as of September 2016 has yet to be put up for sale on iTunes, with no promise of a physical CD release anytime soon, if ever. Even so, it debuted on the Billboard 200 and has been heard by hundreds of millions of fans. Perhaps this is the future of music. It is as Eminem puts it in his song So Far: "What I gotta do to hear this new song from Luda? Be an expert at Computers?" It is an ironic joke, but the truth rings out.

About the Writer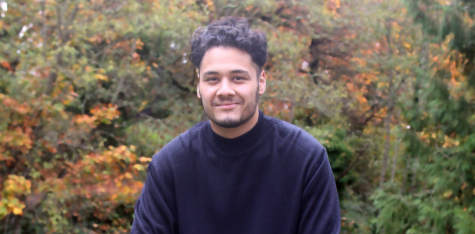 Shak Saidjanov, Editor
Shak is a senior at La Salle, where he played varsity football. In his free time Shak enjoys trout fishing and writing, as well as listening to a copious...