La Salle Welcomes 13 Staff Members
With a new school year starting, La Salle has welcomed thirteen new staff members! We've gained new members in all of our teaching departments and they are very excited to be joining our Lasallian community. Here's a look at each of the new faces you've been seeing around school this year:

Harry Ahn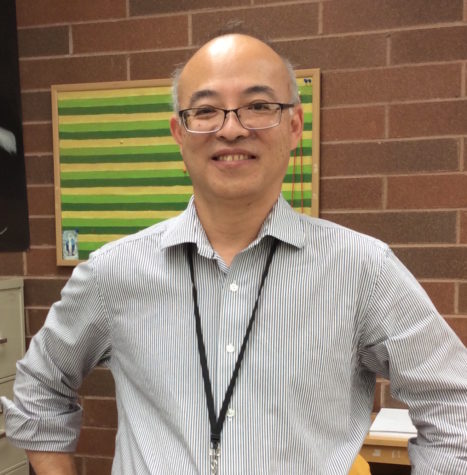 Mr. Harry Ahn is one of La Salle's new teachers in the Mathematics Department and is excited to be here. This year is Mr. Ahn's fourth year teaching and he is teaching Algebra 1, Probability and Statistics, and AP Statistics. Before coming to La Salle, Mr. Ahn worked at Blanchet Catholic High School in Salem, went to college at University of Iowa, and went on to get his masters at Oregon State and George Fox. Mr. Ahn decided to come to La Salle because he liked La Salle's emphasis on service and wanted a friendly connection with students. Outside of school, Mr. Ahn likes to read and go hiking, and one fun fact about Mr. Ahn is that he lived in Korea ten years.
Kathy Koubeck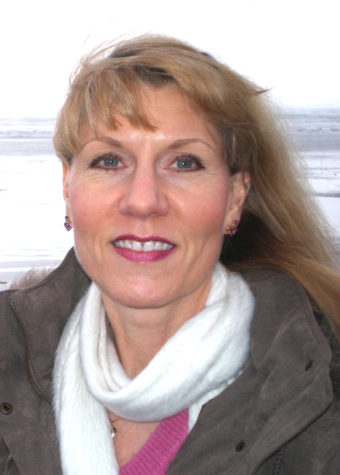 Ms. Kathy Koubeck is La Salle's new Computer Systems Administrator and has professionally been working with technology for 20 years. Before working at La Salle, she went to the University of Maryland in Baltimore, and worked for KPTV at Fox Channel 12. Ms. Koubeck made the decision to come work at La Salle because she was excited about working in a Catholic and relatively relaxing environment. Outside of school, Ms. Koubeck likes to ice skate, paint, and draw; one fun fact about Ms. Koubeck is that she has raised tropical fish as a hobby.
Robert Brown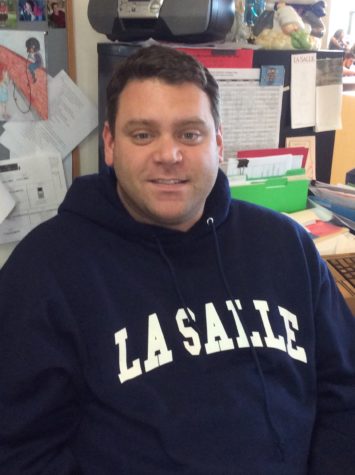 La Salle's newest freshman Physics and AP Physics teacher is Mr. Robert Brown. Mr. Brown grew up in New Jersey and went to college at Stockton University in Galloway, New Jersey. Mr. Brown has been teaching for seven years and just recently moved to Oregon with his dog, Sadie, because he wanted an exciting fresh start, teaching in a Lasallian community. Outside of school Mr. Brown likes to play with his dog and watch Netflix, including one of Netflix's newest original shows Stranger Things. One fun fact about Mr. Brown is that he enjoys cooking.
Ryan Darmody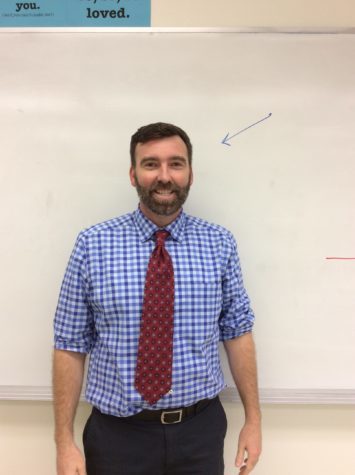 La Salle's newest teacher in both the English and Religious Studies departments is Mr. Ryan Darmody. Mr. Darmody has been teaching for seventeen years and is currently teaching Catholic Moral Thinking, Ecclesiology, and English I. Before coming to La Salle, Mr. Darmody got his college degree from the University of Portland and spent his most recent time off on sabbatical with his family in Chile. Mr. Darmody came to La Salle this year because after previously teaching at a Lasallian school, he was excited about being back in a the environment, as well as to "cause trouble in the workplace with Ms. Coleman." In his free time Mr. Darmody likes to spend time with his wife and kids, go hiking, and skiing. One fun fact about Mr. Darmody is that he has lived in Chile three times during his life.
Megan Gable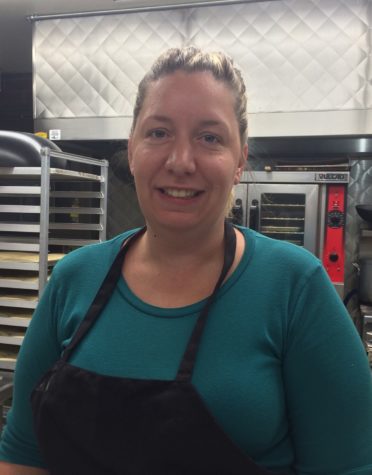 Ms. Megan Gable is excited to be joining La Salle's community as our new chef! Ms. Gable has been working as a chef for the past 17 years and before coming to La Salle she worked at the Wilsonville Community Center and the Avamere Rehabilitation Center. Ms. Gable came to La Salle this year and is excited to be in our school community because she has always wanted to work around students. In her free time Ms. Gable likes to hike, garden, and camp. Her favorite type of food is Mexican and one fun fact about her is that she is scared of tsunamis.
Lindsey Brown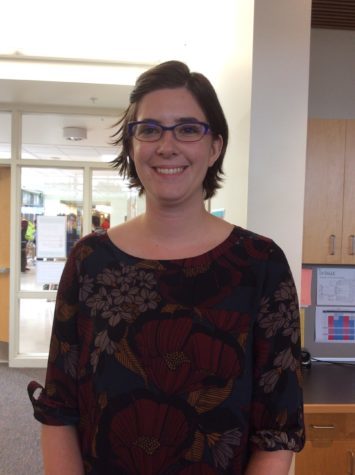 One of La Salle's new additions to the teaching staff is Ms. Lindsey Brown who is Mrs. McDonald's student teacher this year. This is Ms. Brown's first year as a student teacher and she will be at La Salle for the rest of the year. Ms. Brown received her B.A. in English, minored in Psychology, and is currently attending University of Portland to get her M.A. in teaching. This year she is assisting Mrs. McDonald in teaching English I and II. Outside of school Ms. Brown likes to read, swim, travel, and do yoga. One interesting fact about Ms. Brown is that she studied and lived abroad in Florence, Italy for four months.
Gerald Roulette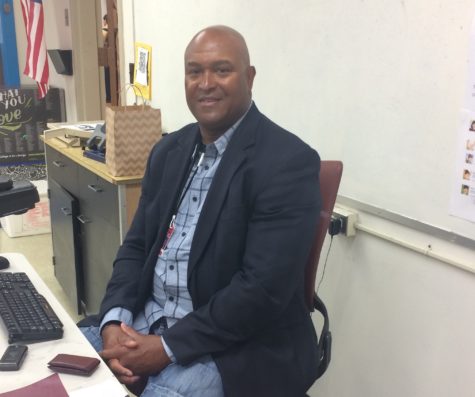 Mr. Gerald Roulette is La Salle's new art teacher. He is in his 18th year teaching and La Salle is extremely excited to welcome him into our Falcon family. Mr. Roulette attended University of Missouri and graduated from Truman State University. Before La Salle, Mr. Roulette taught at All Saints Episcopal School in Texas. Outside of school, Mr. Roulette enjoys lifting weights, listening to music, and going to the beach when possible. One fun fact about Mr. Roulette is he played in the NFL for the Kansas City Chiefs. Mr. Roulette was a wide receiver and played for two years with the Chiefs. Sadly, injuries ended his career so he went back to school to get his degree.
Eric Roth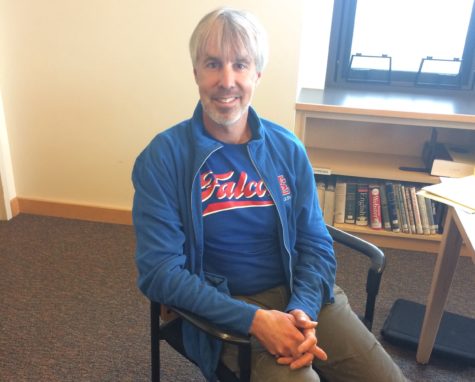 La Salle is happy to welcome the newest teacher to the science department Mr. Eric Roth. Mr. Roth is in his first year teaching and teaches biology and general physical science at La Salle. He attended Michigan State for grad school and got his masters in teaching at Lewis & Clark University. One fun fact is Mr. Roth has biked to La Salle every day of the school year and plans to bike to school every day this year. Mr. Roth also enjoys skiing, white water rafting with his family, playing the guitar and playing with his dog and kid.
Michael Shelton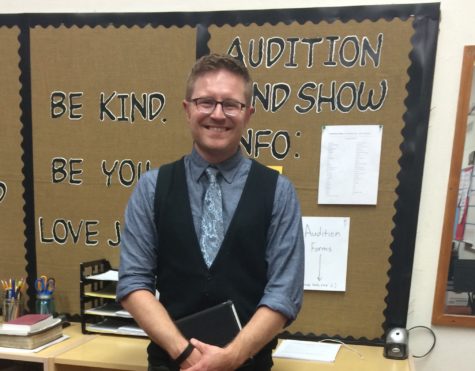 La Salle is very happy to welcome our newest drama instructor, Mr. Michael Shelton. Mr. Shelton has been teaching for 10 years and is teaching Drama and US History at La Salle this year. He attended George Fox for his undergraduate degree and attended both George Fox and Portland State for his Masters degree. Outside of directing plays at La Salle, Mr. Shelton enjoys playing soccer, hiking and being outdoors along with spending time with his kids.
Maritza Mendez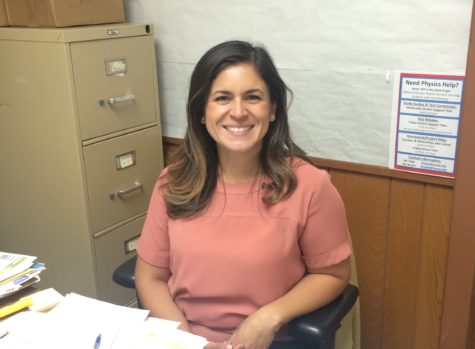 La Salle is happy to welcome our newest guidance counselor, Mrs. Maritza Mendez! Mrs. Mendez taught for 2 years and took a break to spend time with her child and returned this year to teach at La Salle. Mrs. Mendez went to USC for her undergraduate degree and Lewis and Clark for her masters. Outside of school she enjoys spending time with her 3 year old.
Peter Snow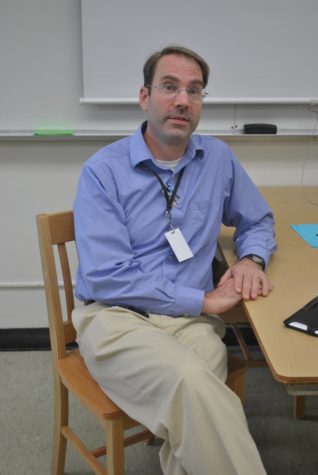 La Salle is very happy to welcome a new face to our history department, Mr. Peter Snow. While this is Mr. Snow's first year at La Salle, he has been teaching for a total of 19 years. Mr. Snow attended UMass Amherst and University of Michigan and teaches US History and World History 2 at La Salle. When he is not teaching, Mr. Snow enjoys playing soccer, cooking, and reading.
Stephanie Vermeychuk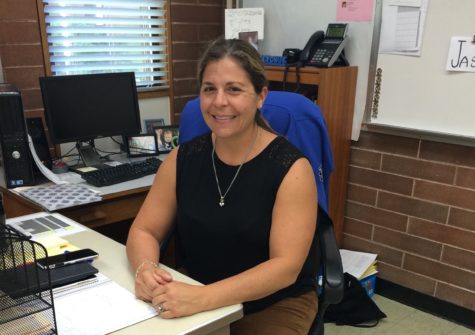 Ms. Stephanie Vermeychuk is the newest member of La Salle's English department. She teaches sophomore English and creative writing at La Salle and has been teaching for a total of 19 years. Ms. Vermeychuk attended Wellesley College in Massachusetts for her undergraduate degree and attended Georgetown University for grad school.  Outside of school Ms. Vermeychuk enjoys playing with her three year old. She also likes to go to the gym when she has the time. One fun fact about Ms. Vermeychuk is she really likes to cook and has her own food blog!
Chris Sulages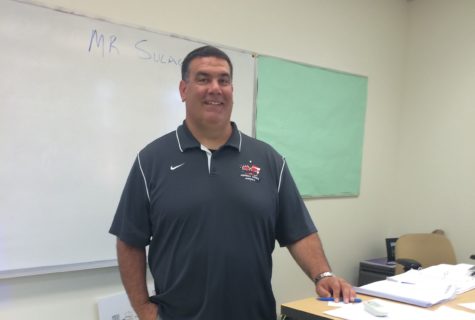 La Salle is very happy to welcome our new Health 1, Weightlifting, and Sports Lifetime and Fitness teacher, Mr. Chris Sulages. Mr. Sulages has been teaching for a total of 15 years and attended college at Weber State University in Utah. Outside of school Mr. Sulages enjoys spending time with his family while hiking to all of the waterfalls in Oregon and Washington.
About the Writers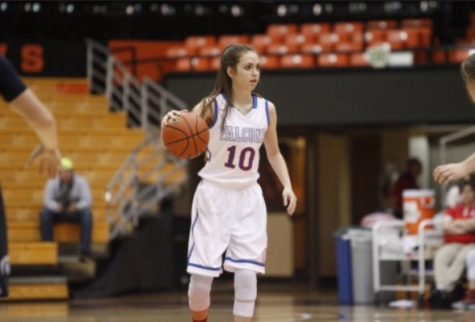 Hannah Sisul, Staff Reporter
Hannah is a junior at La Salle. She enjoys playing softball and hanging out with her friends. Hannah enjoys science and math and would like to pursue a...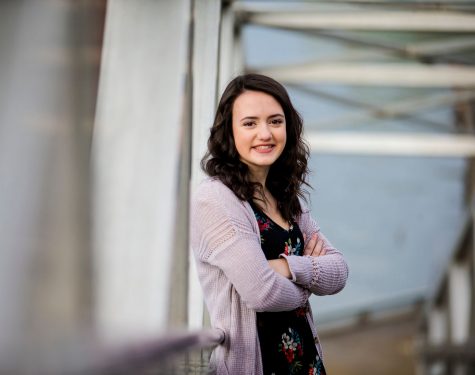 Taylor Foster, Assistant Editor
Taylor Foster is currently a senior at La Salle. She likes to hang out with friends, play volleyball, and participate various clubs in her free time. Taylor...