St. Francis High School Football Series Starts Family Rivalry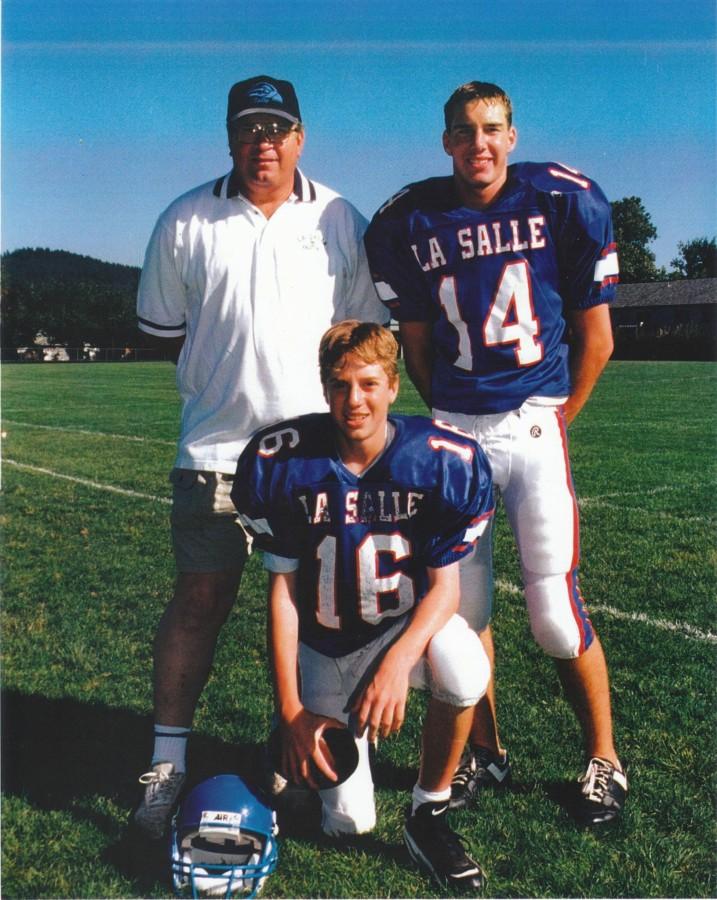 La Salle's varsity boys football team will be traveling next season down to Watsonville, California to face off in a 2-year game series against St. Francis High School. The St. Francis Sharks are led by Coach Hazel's brother, Adam Hazel, adding a component of a family rivalry.
The unique nature of La Salle's  mission and student body make this match-up an ideal fit.  "The opportunities for our school to compete with other schools like us are difficult to find," Coach Hazel says. St. Francis is a private Salesian Catholic High School with "similar enrollment and student makeup [as La Salle]."
The first game of this series will be on Saturday September 9, 2016. The boys football team will depart the night of the 7th to minimize the amount of school missed.
This will be a new experience for not only Coach Hazel, but also for La Salle's players. Coach Hazel explains how he compares this trip to a business trip for these student athletes. "They will do some sightseeing and check out different things that city has to offer, but at the end of the day, they are there to perform a necessary task for their company."
This trip will not only offer the players a chance to play against someone out of the league, but it will create a challenge for them to be in a totally different environment. "Our student athletes are going to be in a different place and on a different schedule than they normally are," Coach Hazel says.
He's also intrigued to see who will step up and hopefully lead La Salle to victory. He explains how being away from the comforts of home can put a lot of stress on the players, but this will show who is more comfortable being put in a new situation. "It will be interesting to see who thrives and who needs assistance," Coach Hazel says.
On the field, these two teams are rivals, but off the field and after the game, they will be participating in a joint service project. The players will "immerse themselves in the community and learn what struggles are unique to Watsonville, California," Coach Hazel says. "It will most likely have something to do with the water crisis plaguing California."
In addition to hoping for that win against the Sharks, Coach Hazel and Mr. Adam Hazel will be playing these two games in honor of their father who passed away in 2003. Growing up, their father was looked up to as a hero, both by Coach Hazel and his brother and continues to impact their lives. "Our father was in our eyes the greatest example of how a person should treat other people and how one should carry themselves through their daily responsibilities," Coach Hazel says.
Even though Coach Hazel and his brother only got to play on the same team for one year, this two game series gives them the opportunity to continue to share their same passion for coaching. "With both of us going into education and coaching, this is the next best thing to coaching on the same team," Coach Hazel explains.
This trip will also create connections with the players that will hopefully last after high school. "Our teams will be able to expand their network of likeminded people that they will hopefully keep throughout high school, into college and possibly in the workplace," Coach Hazel says. Expanding La Salle's relationships with other schools outside of the district helps take the football program to the next level, which is one of Coach Hazel aspirations.
He explains the long lasting effect of this trip, saying that "giving our student athletes the opportunity to travel to a Catholic school outside of our region and see how their school fits into the framework of their community will be a life experience that they will remember forever."
About the Writer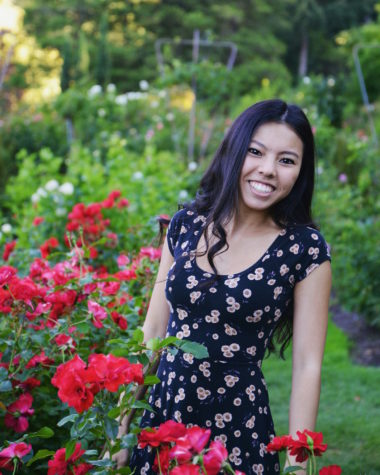 Emrie Good, Editor
Emrie Good is a senior at La Salle. Her favorite dogs are German Shepherds and she likes being involved with the social events at La Salle. Her favorite...