Track and Field Raced to a Strong Finish
Hang on for a minute...we're trying to find some more stories you might like.
The track and field team had an extremely successful season this year, resulting in 13 athletes going to state and multiple school records being broken.
Mr. Baertlein says that the team is so successful because, "We have great athletes that are dedicated to the sport. These athletes show up every day and put in the work needed to improve themselves." The team, a close knit group of students, had practice almost every day, which aided them in having a fantastic season.
The team competed in five league meets throughout this season. The girls won every meet and the boys won three while falling short at two other meets.
After a fun and successful season the team took thirteen athletes to state.
Competing in the 4x100m were Sarah Minsker, Talya Holenstein, Philicia Robinson, and Regan Russell. Competing in the 4×400 were Talya Holenstein, Philicia Robinson, Sophie Griesi, and Sarah Minsker; and Parker Cardwell, Kyrne Ly, Jason Waters, and Sean Hamel. Competing in the 400 was Kyrne Ly. Competing in the 110 high hurdles was Jordan Gloden. Competing in shotput was Nick Carbone. Competing in pole vault was Teresa Tamashiro. Competing in javelin was Sean Hamel.
Philicia Robinson placed 6th in the 200 meters. Talya Holenstein placed 2nd in the 800 meters while Raleigh Slyman placed 11th. Jordan Gloden placed 8th in the 110m hurdles – 39". The girls 4×100 team placed 3rd while the 4×400 placed 2nd, breaking the school record with a time of 3 minutes, 59.64 seconds, and the boys 4×400 team placed 10th. Nick Carbone placed 9th in shot put – 12lb. Sean Hamel placed 2nd in the javelin – 800g and Teresa Tamashiro placed 10th in pole vault.
Although there has always been a large amount of students who join track and field, this year there were many new additions to the team who all added up to about 105 athletes. Coach Baertlein says, "Almost half of our team [was] new this year and [have added] a tremendous amount of depth and talent to the roster."
The team has found great success due to the help of their two head coaches – Coach Rathmann and Bartlein. Junior Abby Vincent said, "[Coach Rathmann and Bartlein] really want to push their athletes to be the best that they can be." 

About the Writer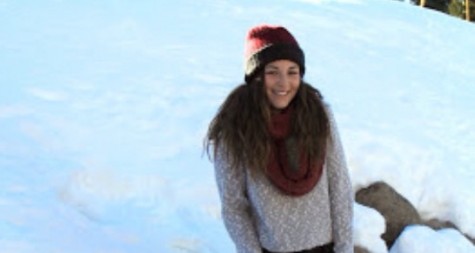 Virginia Jacobs, Editor
Virginia Jacobs is a senior at La Salle. She likes hanging out with her friends and eating waffles. She would like to attend college in California, is...