La Salle Legend Mr. Stiff Retires After 41 Years of Teaching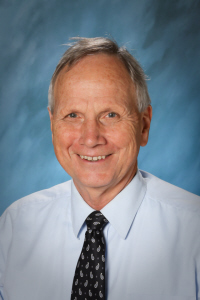 Hang on for a minute...we're trying to find some more stories you might like.
After 41 years of teaching, English teacher Greg Stiff is retiring. A fixture in the La Salle English Department, Mr. Stiff has had a profound impact on students and staff in his 35 years at La Salle.
"Mr. Stiff is one of the most genuinely Lasallian teachers I have ever known," Principal Andrew Kuffner said.
Despite his dozens of years in the classroom, many students might be surprised to hear that teaching was never even on Mr. Stiff's radar as a career option. In fact, it couldn't have been further from a possibility.
"When I was in high school the last thing in the world I would have imagined myself being would have been an English teacher," he said.
There was one figure in Mr. Stiff's life who we can all thank for leading him towards a career in English and teaching. Halfway through his college career at Oregon State, he joined Mr. James Lynch's English class on Shakespeare, a figure previously underappreciated by Mr. Stiff. Mr. Lynch inspired Mr. Stiff to expand on his knack for reading, and showed him how to actually enjoy Shakespeare.
After experiencing the way a teacher could help a young adult grow as a student and a person, Mr. Stiff knew he had found his place.
"I decided what a neat thing that he did to help me in that way," he said. And so a teacher was born.
To begin his teaching career, Mr. Stiff headed to Yamhill Carlton High School in Yamhill, Oregon in 1975. After six years at Yamhill, he joined the La Salle teaching staff in 1981 and has been with us ever since.
Sad to leave his friends at Yamhill, Mr. Stiff approached La Salle with an excited nervousness. He had previously been working at a public school and knew nothing about the Lasallian tradition. "The only La Salle I [had] heard of was the car and the explorer," he said.
An example for us all in getting comfortable in new places, Mr. Stiff immediately got involved with the community. "I adapted pretty quickly and the more I got involved with the Lasallian system and charism the more I liked it until I loved it," he said.
In his time here, Mr. Stiff has been a part of almost every aspect of La Salle. He discovered his love for travel after chaperoning the German exchange trip (his first time outside of the United States), and then went on to return for four more trips. After finding this passion for travel, he also chaperoned the French trip not once or twice, but three times.
Outside of travel, Mr. Stiff has also been an active participant in the athletic side of La Salle, helping to coach the girls basketball team to a State Championship in the 1983-1984 season after not losing a single game all season.
But better than any trip or championship have been the people he's encountered. "I've met some great people on the staff, on the faculty, and in the student body, that's probably the thing I remember the most," Mr. Stiff said.
Two people in particular have been most important to him: Mary Ann Allegretto and Loreva Bromley. These two women served as great friends and role models in teaching for Mr. Stiff. "[They] were both inspirational to me and to lots of people and I consider it a privilege to have met and worked with those people." In addition to faculty, Mr. Stiff says he's met some incredible students.
The decision to retire and leave the students and staff that he loves was not an easy decision for Mr. Stiff, nor one he took lightly. He looked at the people around him who had retired and pondered if it was his time, too. "The older you get you figure that day is coming sometime," he said, wondering, "when's it gonna be?"
After also considering the time given to teaching and the personal and family time lost to grading and planning, Mr. Stiff decided he was ready. "I just got to the point where I wanted more of that personal time to myself" he said. "I'm ready to pass that torch on to someone else."
Retirement for Mr. Stiff doesn't mean a life on the couch, though. Instead, he plans on catching up on reading for fun, instead of for class, as many students can relate to. He is also looking forward to participating in some volunteer work. "I hope to be able to contribute to my community in at least one way if not several," he said.
Mr. Stiff is hoping to take advantage of his opportunity to expand on his love for travel as well, hoping to visit England and Ireland. The thirteenth of thirteen kids, he is also excited to have some time to visit family.
As Mr. Stiff leaves us to move onto a new stage in life, he has some words of advice for the students and faculty that follow. After meeting every kind of student and adult under the sun, he has found that the ones who have had the most success, in terms of achieving goals and happiness, have been those who figured out early in life how to take advantage of each opportunity presented to them.
Using his own experience as an example, Mr. Stiff said that he hadn't always taken advantage of his opportunities, instead seeing them simply as something laid out for him to do. He advises against doing the same, saying that "I think we tend to just get on the conveyer belt and let it pull us along, so I say the less you can get pulled along and the more you can choose your own path, the better."
"My favorite memory of Mr. Stiff comes from my first year teaching at La Salle, twenty years ago. He and I were both assigned lunch duty for the first semester. It was during this time that I received 1:1 coaching about teaching, literature, and La Salle," said Alanna O'Brien, Vice Principal of Curriculum and Professional Development. "I found Mr. Stiff's love of American literature and the profession of teaching infectious. I learned so much from Mr. Stiff that semester that we both offered to take lunch duty for the second semester despite the fact that we had fulfilled our duty. I will always appreciate Mr. Stiff's love of literature, the natural world (especially the beauty found in Oregon), and his students."
As students and faculty have seen through the years, Mr. Stiff has taken full advantage of his time at La Salle, proving to be an excellent teacher, friend and mentor to all students.
"He genuinely cares for his students and he holds a deep commitment to their development," Mr. Kuffner said.
Needless to say, his presence has been a blessing to the school, and the community will deeply miss Mr. Stiff.
"This place will not be the same without him," Ms. O'Brien said.
About the Writer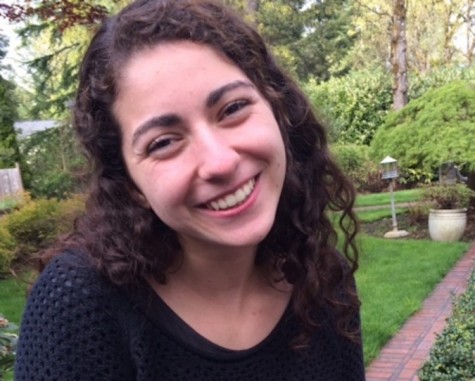 Sophia Wells, Staff Reporter
Sophia Wells is a senior at La Salle. She enjoys hiking and spending time with her friends and her three dogs. She is looking to go to college somewhere...