10 Things to Know About Mrs. Nitschke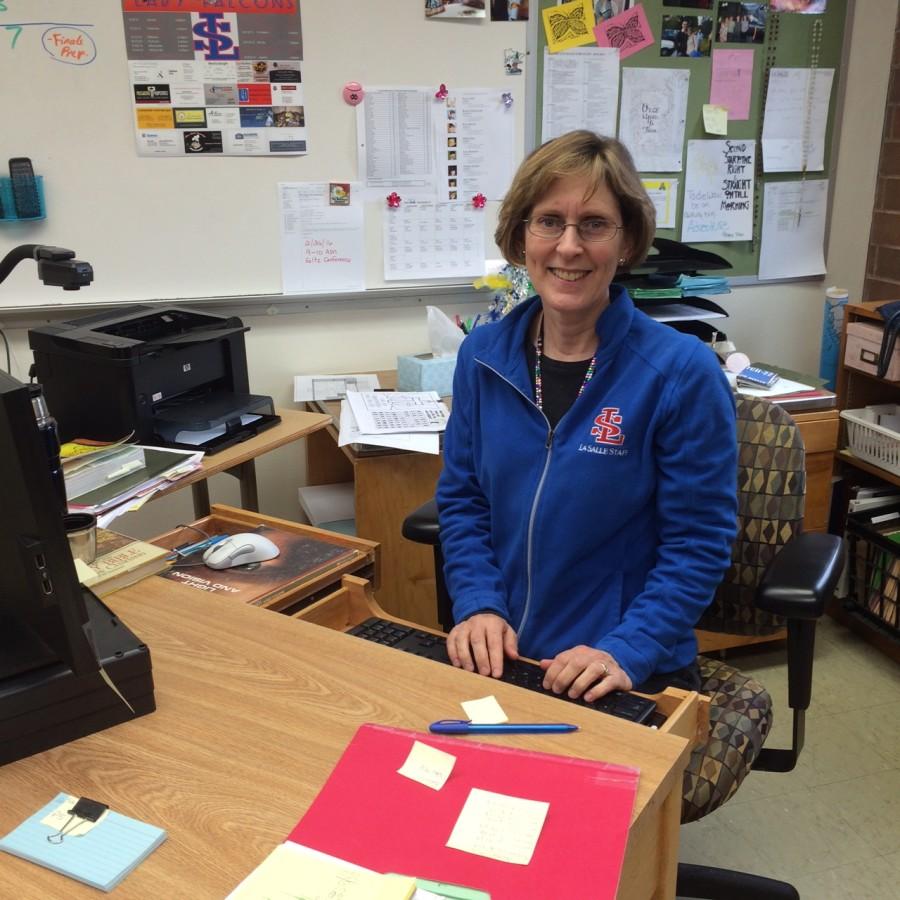 Over the three years that Mrs. Nitschke has been here at La Salle, she has quickly become become a favorite of many of her students, who say that her time, dedication, and patience give them the relaxing and understanding atmosphere needed to succeed in a college prep environment.
Nicole Khoury, a freshman, has only known Mrs. Nitschke for a relatively short time but says, "She can grab the attention of the class in a very short time and explains all of the materials in a very detailed way for the whole class to understand well."
As a second year student of Mrs. Nitschke, sophomore Amber Young describes Mrs. Nitschke as an "extraordinary teacher that is always willing to sacrifice her time to help a student."
Another student, junior Jared Fontenette, told his story about the impact Mrs. Nitschke has had on his life during the Martin Luther King Jr. assembly. Jared said, "My favorite part of being a student of Nitschke is her passion for her students. Nitch loves all of her students and cares deeply about their success and their lives in and outside of the classroom. Mrs. Nitschke is more than just a great teacher, she is a great friend."
Many students are able to experience Room 105's ever so welcoming atmosphere at least once throughout their time at La Salle; whether that is in Sacraments or Sacred Scripture freshman year, or in Christology or Paschal Mystery sophomore year. However, there are also many students who have not had the chance to be taught by Mrs. Nitschke. Whether you are a student of Mrs. Nitschke or not, here are some facts about her that many of her own students may not even know:
She was born in Duluth, Minnesota in the middle of four other siblings and attended a high school in Northern Minnesota.
Some of her favorite pastimes are gardening, singing, and listening to music.
She enjoys almost every type of music from Gregorian chant to limited amounts of modern music such as pop or rap.
Her favorite parts about her high school experience were hanging out with friends, hockey games, being involved in EVERYTHING, and learning something new.
When she was younger she never wanted to be a teacher. Rather, she had dreamed of being either a Paleontologist or a lawyer.
She did not want to be a teacher until she started subbing when her oldest son was still in high school. Right away she realized that teaching was something she wanted to do.
A pet peeve she has when she is teaching her classes is when her students talk when they are not supposed to be talking.
She prefers to teach high school students opposed to teaching children or adults because though she likes students of all ages, she finds that the honesty and intelligence of high school students is more interesting.
Her favorite part about teaching at La Salle is the students. She enjoys seeing students throughout the week, and she loves it when people stop by her room to say "hi" and fill her in on what is going on in their busy lives.
Her favorite topic that she enjoys teaching is when she teaches about the connections between Scriptures and our lives. She believes it is incredibly important to be able to see the relevance in what Jesus taught or what we learn from Hebrew Scriptures. Her favorite moment is that "eureka" moment when things click together for a student and she/he makes those connections.
***
What are some of your favorite Mrs. Nitschke moments? Let us know in the comments below!
About the Writer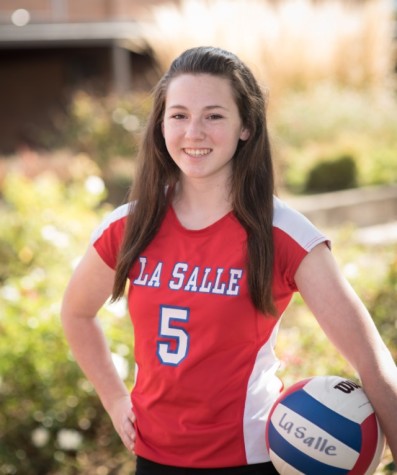 Ashtin Gohman, Staff Reporter
Ashtin Gohman is a sophomore in highschool who enjoys both volleyball and horseriding, dressage and jumping in particular. Her dream is to become either...