Steph is Impressive but LeBron is Better
Anyone who has been paying attention to the NBA this season knows that Stephen Curry has been a big topic of conversation, leading his team to a 24-1 record, helped in part by his twenty-three 20+ point games. His impressive performance so far this season has led a lot of people to believe he is the best player in the NBA right now.

Loading ...
Even though Curry's performance has indeed been impressive, he is still not the best. LeBron James, who I believe is the best in the NBA, is not having as good of a start but is still leading his team to a 16-7  record and has 19 20+ point games.
I believe LeBron is better than Steph because he has more experience and is an all around player. LeBron has been playing in the NBA for 12 years and is a four time MVP.
LeBron is the best two guard in the NBA and is in the top five for best small forwards. Some of LeBron's best aspects to his game include his ability to post up, shoot and he is very strong, so attacking the basket is effective for him.
LeBron's size is a huge impact in his play. Being 6'8, 250 lbs and able to handle the ball just as well as anyone else is helpful in leading his team to wins. His athleticism and agility makes it hard for a post to guard him, but when a faster, smaller guard is trying to guard him he is still able to post them up.
Last year in the finals, LeBron and Steph went head to head. Although the Golden State Warriors came out on top, LeBron had an outstanding performance. In the NBA Finals LeBron scored a total of 215 points across the five games. In two of the games he had a triple-double; 39 points, 11 assists, 16 rebounds and 40 points, 11 assists, 14 rebounds. In all five games he scored 20 or more points and four out of the five games he was in double digits for rebounds as well.
LeBron James is the best player in the NBA right now because he is able to do everything: he can shoot, drive, dribble, pass and play defense. He is able to guard any player on the floor, ranging from Steph Curry to Dwight Howard. LeBron has the height to guard a big post and the quickness and speed to guard the little guards.
***
Do you agree LeBron is the best in the NBA? Leave a comment below.
Creative Commons photo source: https://www.flickr.com/photos/keithallison/3409937543/
About the Contributor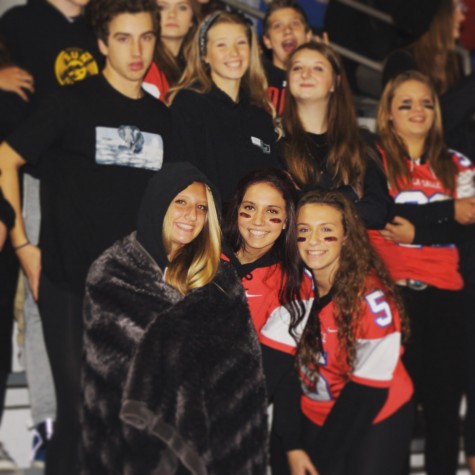 Aleah Goodman, Staff Reporter
Aleah Goodman is a junior at La Salle. She enjoys playing basketball and hanging out with her family and friends. Aleah wants to go to college either in...