Easy, Healthy, and Festive Holiday Snacks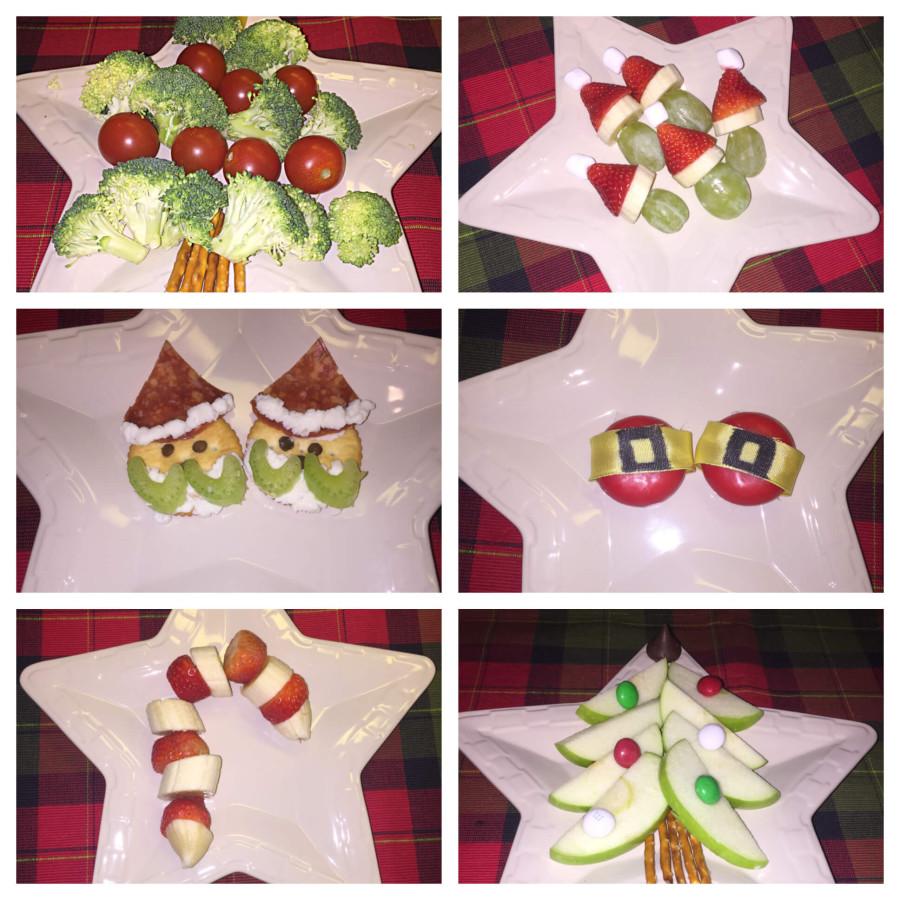 The holiday season is here and that means Christmas treats and snacks! Sometimes it can be difficult to maintain a healthy appetite when there are Christmas cookies, candy canes, and peppermint bark tempting you at every grocery store.
However, here are six easy and healthy holiday-themed snacks that are perfect for Christmas parties, family gatherings, or just a fun treat for yourself. In addition, I tried out all of these treats myself and I can say that these are super quick and easy to make and do not require any cooking experience.
In addition, all of these snacks are very customizable, as it's easy to substitute or change any ingredient so that the snack is to your liking.
Now, here are the 6 holiday-themed snacks:
1. Santa Claus Crackers – This snack would be a perfect appetizer for a holiday party. Plus they are very healthy and super cute.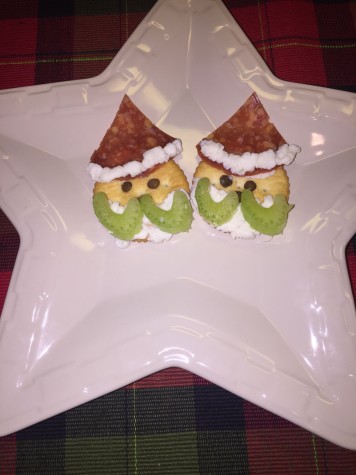 Ingredients:
Pepperoni slices
Round Crackers
Ricotta Cheese
Celery, sliced thin
Lentils
2. Apple Christmas Tree – This is a great treat to make for a holiday party or just a fun, festive snack. This treat includes a little hint of chocolate which makes the snack more sweet while also remaining healthy with the apples.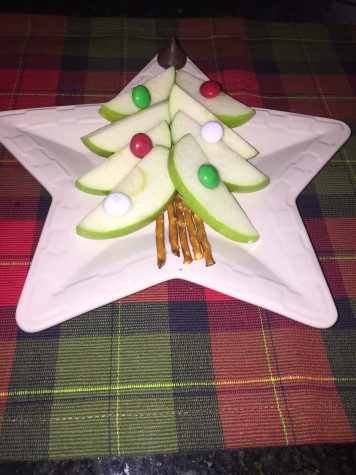 Ingredients:
One Hershey Kiss
Granny Smith Apple Slices
Christmas M&M's
Pretzel Sticks
3. Vegetable Christmas Tree – This next snack would be a great appetizer or side dish for a holiday party. This snack is also great for those who prefer vegetables over fruit.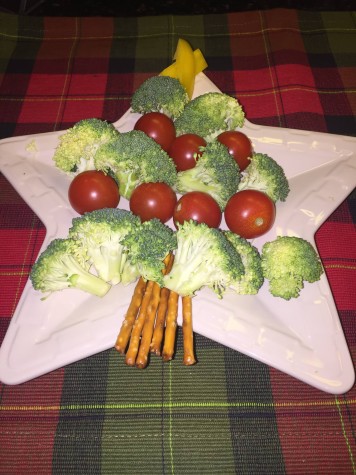 Ingredients:
Yellow Peppers
Broccoli
Tomatoes
Pretzel Sticks
4. Grinch Santas – These grinch santas are super cute and festive for the Christmas season. They are very easy to make and they are healthy as well.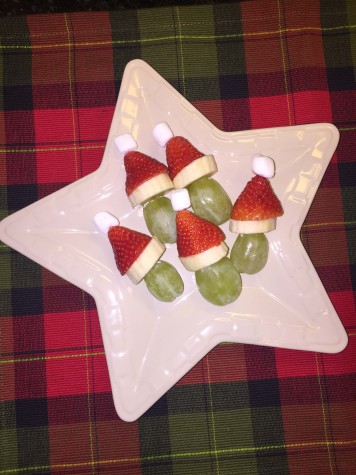 Ingredients:
Small Marshmallows
Strawberries
Bananas
Green Grapes
Tooth Picks
5. Fruit Candy Cane – This treat is the most healthy and simple out of all of the six snacks and treats. However, it is the perfect snack to set out at a holiday party for your guests to enjoy.
Ingredients:
Strawberries
Bananas
6. Santa's Belt – This next snack is very simple and it only requires one food item and two other materials. It is perfect for a last minute holiday party snack.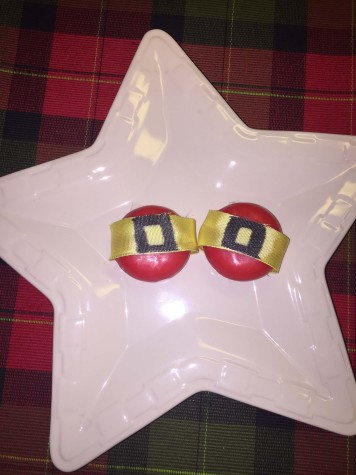 Ingredients/Materials:
Babybel Cheese
Yellow Ribbon
Black Sharpie
If you are planning to host a holiday party this Christmas season, besides offering all of the delicious but unhealthy Christmas cookies, consider offering some of these cute, festive holiday snacks that your company will certainly enjoy. They are super easy to make and only require five or less ingredients!
***
Do you have any other healthy holiday snack ideas? Which of these are you going to try? Let us know in the comments below.
About the Writer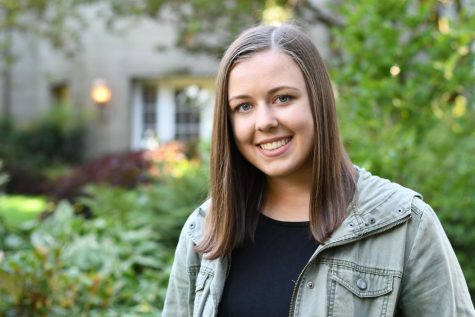 Katie Moreland, Editor
Katie is a senior at La Salle. In her free time she loves to hang with friends, dance, hike, and go shopping. Next year, she wants to go to college out...