Ditch the Couch, and Enjoy Portland in the Winter
With the summer over and winter well on its way, it can seem that there's nothing left to do but stay inside watching Netflix with a cup of hot chocolate. But don't worry, Portland offers plenty to do this holiday season. Here's just a few ideas of things to do in the winter. 
Outdoor Activities:
The Mountain:
Mt. Hood offers everything under the sun: skiing, snowboarding, winter hikes, tubing, lodges, restaurants on the slopes. The three main snow areas on the mountain are Meadows, Timberline and Skibowl. Meadows and Timberline boast large ski areas that cater to every ability and Skibowl's Cosmic Tubing is a popular twist on traditional tubing. Check the websites for season passes and one day rentals. It's supposed to be a great snow season!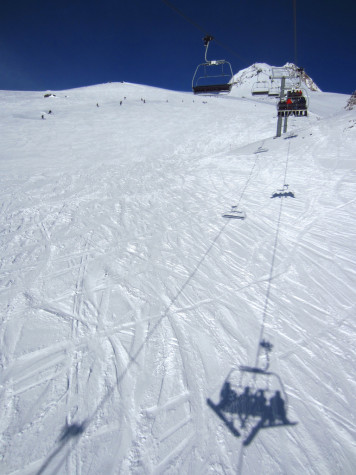 Creative Commons photo source: https://www.flickr.com/photos/elisfanclub
Hikes: 
Though summer is thought of as the sole hiking season, winter offers a different view of everyone's favorite Oregon hikes. Waterfalls can be particularly beautiful in the winter, such as the ever popular Multnomah Falls, Wahkeena Falls and Punchbowl Falls (make sure to stay on the trails and watch out for slippery spots). A list of hikes in the Portland and Southwest Washington area can be found at OregonHikers.com.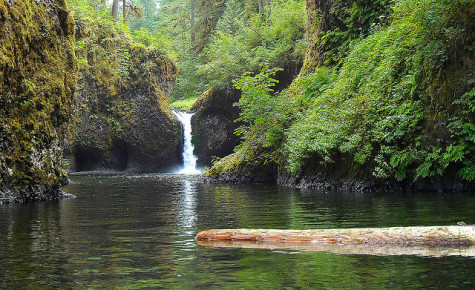 Creative Commons photo source: https://www.flickr.com/photos/[email protected]
Around Portland:
Ice Skating:
A fun way to test your balancing abilities, ice skating can be done alone, with a partner, or in a group. The three arenas in the Portland area are the Sherwood Ice Arena, the Lloyd Center Ice Rink and the WinterHawks Skating Center, home to the Portland Winterhawks. Take a lesson or try it out by yourself.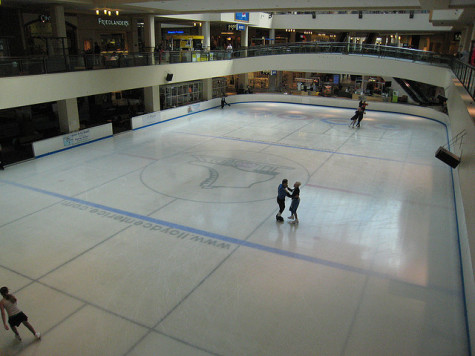 Creative Commons photo source: https://www.flickr.com/photos/russellbernice
Light Festivals:
A Portland holiday tradition, light festivals provide a fun way to get into the spirit while enjoying a cup of hot chocolate with friends. There's of course the classic Zoolights (Elephant ears!), The Grotto Festival of Lights, Peacock Lane (free hot chocolate!), and the Pioneer Place Tree with Starbucks, Moonstruck Chocolate, and easy MAX access just up the street.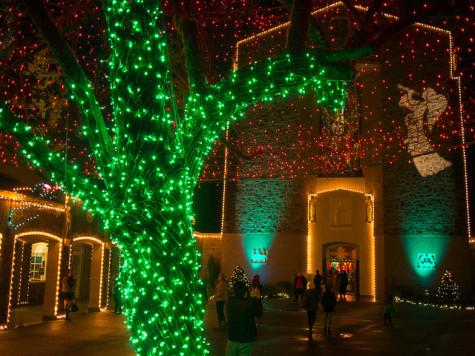 Creative Commons photo source: https://www.flickr.com/photos/reneeanddolan
NW 23rd :
NW 23rd, or Nob Hill, is an area perfect for the person who wants to spend some time walking the streets with stores on every corner to pop into. For the foodies, there's many restaurants and shops to buy food, either an entire meal or snacks to munch on. If looking for a full meal, stop by Pepino's Mexican Grill, McMenamins Rams Head, Bamboo Sushi, Little Big Burger, Santa Fe Taqueria, and the list goes on. For those looking for a snack or treat, stop by Blue Star Donuts, Salt and Straw (nice and warm inside), Barista coffeehouse, or Alotto Gelato.
***
The days are getting shorter and it's getting a bit more chilly outside but that doesn't mean Portland is any less of a vibrant city to enjoy in these cold months.  Have any ideas of fun things to do this winter? Leave a suggestion for your classmates in the comments!
About the Writer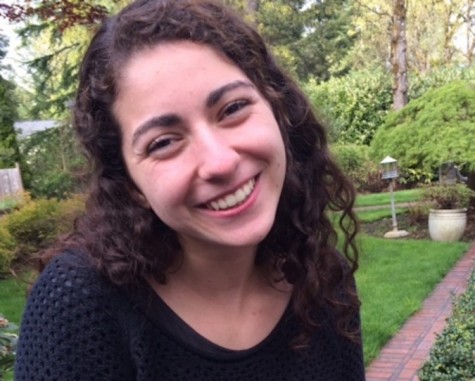 Sophia Wells, Staff Reporter
Sophia Wells is a senior at La Salle. She enjoys hiking and spending time with her friends and her three dogs. She is looking to go to college somewhere...