Apple Music vs Spotify vs Pandora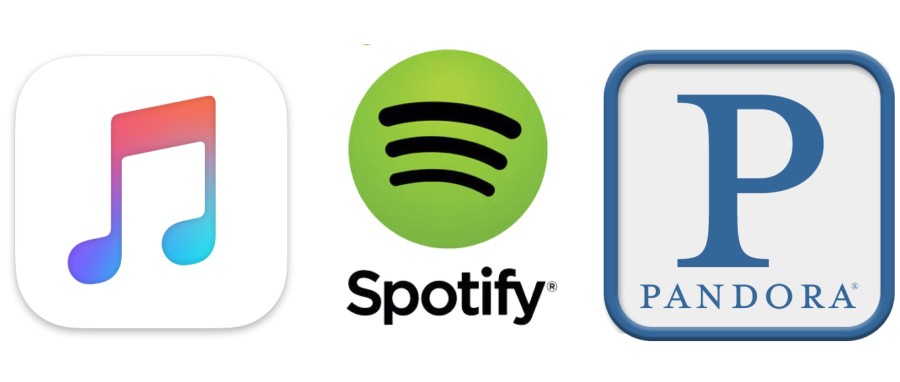 Music has had a huge impact on the human race today and is one of the biggest industries in the world. As most La Salle students are familiar with, three of the largest music distributors are Apple Music, Spotify, and Pandora. My personal experience is that Apple Music works best for music entertainment.
They are all widely popular in the US, and 2 are popular worldwide. Apps are available for all 3, but only Spotify and Pandora have websites users can go to to listen to music.
Here's a look at the pros and cons of each of these major streaming services:
Apple Music
Apple Music is possibly the most widely used music product. Also known as iTunes, Apple Music has over 11 million trial users and many different features. Every Apple device comes with an Apple Music app, giving users easy access to music.
On average, a song on iTunes costs $1.29. Once you purchase a song you can listen to it on your device without internet or service. According to Apple, when logged into your Apple ID, you have access to "view and follow artists on connect, and listen to Beats 1 and Apple Music radio station."
A membership, costing $9.99 a month for an individual and $14.99 a month for a family up to 6 people, gets you access to everything above, plus "full access to the Apple Music library including over 30 million songs, the ability to add Apple Music content to your library, and unlimited skips on the Apple Music radio stations. You can connect one membership to all of your various Apple devices."
One of the Apple radio stations is Beats 1, which is broadcasted live 24/7 to over 100 countries all over the world. It includes "exclusive interviews with various artists, guest hosts, and the best of what's going on in the world of music."
Pros: Comes on every Apple device, fairly cheap for families
Cons: Music is limited due to artist's right to refuse to make their music available.

Spotify
Spotify is a commercial music program that gives you access to millions of songs. It has over 40 million active users, 10 million of which are paying subscribers. 3 million of those 10 million are located in the US.

After creating a Spotify account, you can use it free with only shuffle play and ads. When you are connected to wifi, you can download music and create personalized playlist that is able to be listened to offline.
There are many different membership packages available on Spotify: premium, family, and student. Premium offers "shuffle play, ad free, unlimited skips, listening offline, ability to play any track, and high quality audio." For the normal subscription, you can start with a 30 day free trial and then continue for $9.99 a month. Family packages offer everything that premium does, but 50% off every additional account.
A Student discount is available for students at accredited institutions located in the United States who meet additional qualifications (https://www.spotify.com/us/legal/student-discount-terms-and-conditions/). It offers a premium account for only $4.99.

Pros: Many different available packages, including free option
Cons: More expensive premium and family package
Pandora
Pandora Internet Radio is a music streaming and automated music recommendation service. It is free on the web, home-listening devices, and most mobile devices. Pandora has over 81.5 million active users and 250 million registered users.
On Pandora, you can create up to 100 new, personalized stations. It is only available in the United States, Austria, and New Zealand. Creating an account is free with email and password.
Pandora One is an ad-free subscription that includes "no ads, more daily skips, fewer timeouts, premium quality audio, and you can listen anytime and anywhere." It costs $4.99 per month or $54.89 for a year.
Pros: Has a free option and a premium option, fairly cheap
Cons: Free option includes many ads and limited skips, can't control which song comes up

Loading ...
***
Personally, I have used all three of these services and I prefer Apple Music. My family and I have the family membership and it works very well for a family of 5. We can all have whatever music we want and only have to pay $14.99 a month. While the others are very good as well, Apple Music works best for my music enjoyment.
Which do you prefer? (see the poll above to vote!)
About the Contributor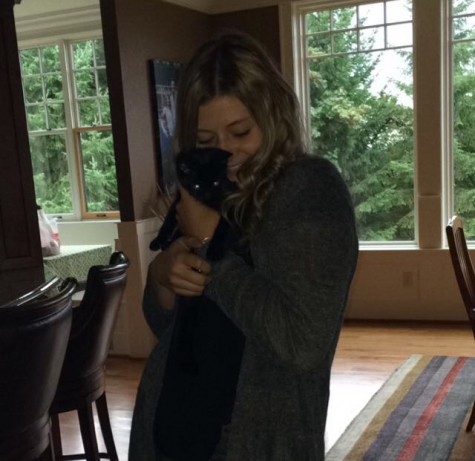 Colby Jansen, Staff Reporter
Colby Jansen is a sophomore that plays basketball and soccer. In her free time, she likes to play the piano or hang out with friends. She loves photography...